Melanie Payne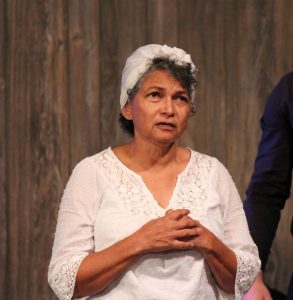 Melanie Payne is best known in Southwest Florida as an investigative reporter with The News-Press/USA Today Network. In that capacity, she has exposed scams, corruption and bad deals, and she wrote the consumer column, Tell Mel, for more than a decade. Melanie has also published two nonfiction books and is a nationally-ranked Scrabble player.
She is relatively new to the stage. The role of Tituba in Lab Theater's production of Arthur Miller's The Crucible is her first major part. She made her acting debut in Lab's inaugural Festival of Tens. But she is no stranger to the theater.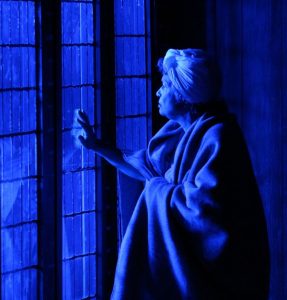 An aspiring playwright, Lab Theater has produced a number of staged readings of her work, including Routine in 2018 and True Colors in 2016, as well as a virtual reading of her one-acting comedy Inviting Marie during the hiatus on live performances during the COVID-19 pandemic.
A native of Cleveland, Ohio, Melanie is a graduate of Wellesley College and has lived in Fort Myers since 2004.
September 26, 2019; revised May 11, 2020.