Film actor Cassidy Reyes working on craft with deliberate practice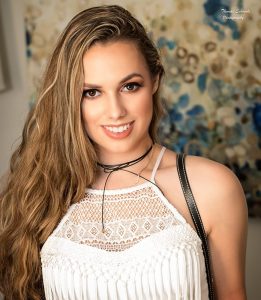 When the pandemic struck, Cassidy Reyes was filming Love Song and Power. Written by Stevie Kinchen and directed by Erik Krefeld and Eddel Martinez, the picture is about finding the courage to be oneself. Reyes couldn't be more perfect for the part of Alex. That's because Cassidy Reyes exemplifies the film's theme.
After graduating college magna cum laude, Reyes followed her parents' footsteps into medical school. Both Christine Dee-Reyes and Joseph Reyes are board certified optometrists who have been practicing locally for more than 20 years. But within six weeks, Cassidy realized that being a doctor was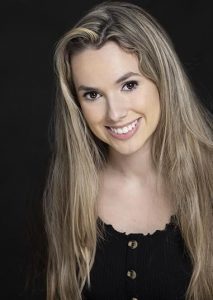 more her parents' dream than hers. She longed to be a film actor. So she telephoned her folks and broke the news that she was leaving medical school for the silver screen. She had to follow her dream.
Not surprisingly, her parents were less than thrilled. Cassidy had but one gig lined up at the time, and her parents assayed to impress upon their daughter how difficult and rare it is to make a living as a film actor.
"Mom's a realist," Cassidy acknowledges with a chuckle. "Dad's the ultimate optimist. But he is also involved in the local film community."
In fact,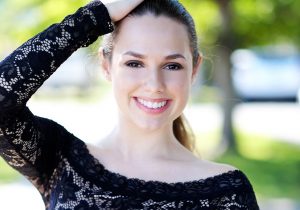 he's president of United Film & Television Actors (UFTA), a film/television/entertainment trade organization serving Lee, Collier and Charlotte counties].
"He understood not only my love and passion for film, but my drive."
It was the latter trait that influenced her father most. It's also the attribute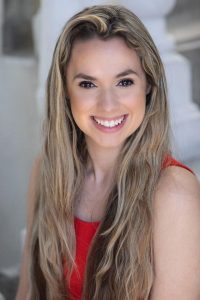 that has been carrying her through the cessation of filming and production work as a result of the COVID-19 pandemic.
"Through the pandemic, I'm constantly working on my craft and getting in touch with as many film professionals as possible, responding to emails, and doing self-tapings."
For Reyes, "working on her craft" begins with listening to industry professionals talk online about the difference between actors who are phenomenal as opposed to those who are merely good, then using the principles they espouse to dissect and analyze her previous performances, monologues and self-tapes.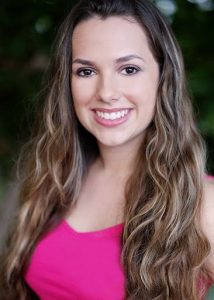 Although she doesn't use the term, Reyes is employing Deliberate Practice.
New to the term? Well, Deliberate Practice refers to highly-structured purposeful and systematic activity that is engaged in with stated objective of improving performance.
While regular practice might include mindless repetition, deliberate practice entails focused attention on improving performance skills over time.
Deliberate practice places a premium on concentration and brutally-honest self-assessment. Overlook small errors and you miss daily opportunities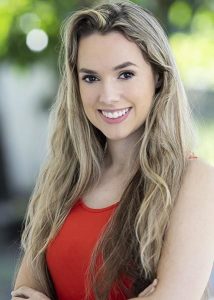 for improvement and growth. To reach your potential, it's imperative to constantly challenge yourself. This means understanding your weaknesses and inventing specific tasks or exercises to address and overcome those deficiencies.
After his father denigrated his writing ability, Benjamin Franklin (yes, I'm going there) utilized Deliberate Practice to improve his writing skills. He began by going through articles written by the best authors of his day line by line, writing down the meaning of every sentence. Then he rewrote each article in his own words, comparing his version to the original. In the process, he uncovered his weaknesses and corrected them, ultimately making a phenomenal living as a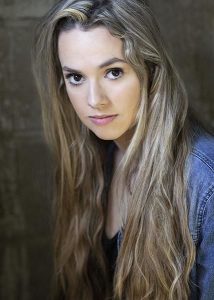 writer (under the pseudonyms of Silence Dogood and Richard Saunders (Poor Richard's Almanac)), ultimately contributing to the wording of the Declaration of Independence.
Prefer a sports analogy? How 'bout Ben Hogan? One of the greatest golfers of the 20th century, Hogan had a reputation for incessant practice. But his practice sessions went far beyond repetition. Every session had a purpose. He reputedly spent years breaking down each phase of his golf swing, testing new methods for each segment and developing one of the most finely-tuned golf swings in the history of the game. He ultimately mastered a swing so precise that he was more like a surgeon than a golfer, and by the time he finished his career, he'd won nine major championships, ranking fourth all-time.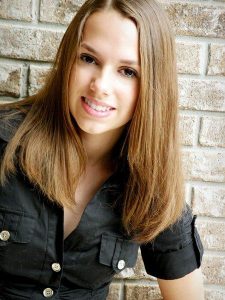 While Cassidy did not elaborate on how she goes about applying what she learns from film industry experts to her evaluation of past performances, monologues and self-tapes, she clearly breaks down scenes, identifies her weaknesses, tests new strategies and integrates what she's learned into new self-tapes.
"Then I get feedback from industry professionals," Cassidy shares.
And that's the component of her process that has enabled Reyes brings to progress so quickly.
As any actor who directs themselves in a film or play will readily admit, it's tough, bordering on impossible, to self-evaluate whether you've successfully incorporated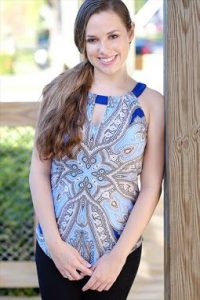 the subtle and often nuanced changes that are essential to improved performance. For this reason, Reyes relies on mentors and coaches that she trusts, like Lori Wyman, to provide informative feedback. Sure, it takes a thick skin (a/k/a courage) to ask someone you admire to give you uncensored, no-holds-barred feedback and hold you accountable for delivering your best effort each day. But Cassidy knows that without adequate feedback, efficient learning is impossible, improvement minimal.
"I do something related to my acting career every day," Cassidy adds. But that doesn't mean she practices and rehearses all day long. In a recent Facebook post, she quipped that she made the bed and then got back in it ten minutes later.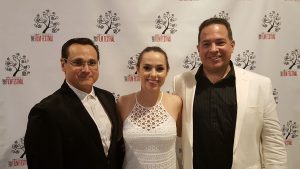 But it's not the quantity of practice. It's the quality. In his article "The Beginner's Guide to Deliberate Practice," James Clear recounts advice given to virtuoso violinist Nathan Milstein by his professor about the number of hours he should practice each day. "It really doesn't matter how long. If you practice with your fingers, no amount is enough.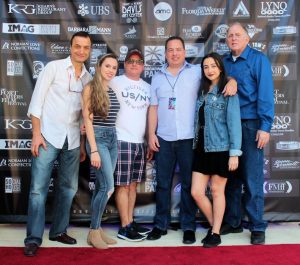 If you practice with your head, two hours is plenty."
"My skills as an actor have skyrocketed as has my place within the industry," says Cassidy assessing her progress. "I've been working really hard."
By hard what she really means is that she's been working with great intensity. That's the final ingredient of deliberate practice.
Reyes has been in three films so far this COVID-19-shortened year –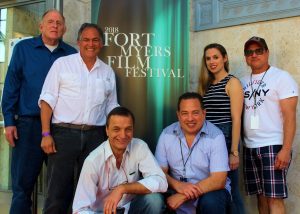 the Justin Long feature film Lady of the Manor (a free-spirited female-centered buddy comedy set in an antebellum estate filmed in Tampa-St. Pete, due out in 2020), Love Song and Power (currently filming, but on hold due to the COVID-19 pandemic) and the Camilo Vega Martinez short film I Love You Not (2020).
Lady of the Manor was something of a milestone. Not only did it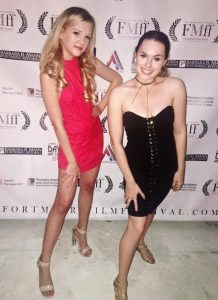 give her the chance to work with such highly-accomplished actors as Long (Jeepers Creepers, Dodgeball and TV series Galaxy Quest), Melanie Lynskey (in addition to films like Coyote Ugly and Sweet Home Alabama, she is perhaps known best as Rose from Two and a Half Men), Judy Greer (What Women Want, The Wedding Planner, 13 Going on 30, Wilson), Ryan Phillippe (I Know What You Did Last Summer, Cruel Intentions, Crash, Stop-Loss), Luis Guzman (Out of Sight, The Limey, Traffic and the CBS medical drama Code Black) and Patrick Duffy (Dallas' Bobby Ewing and Step by Step opposite Suzanne Somers), it enabled her to see how high-budget productions work.
And she's recently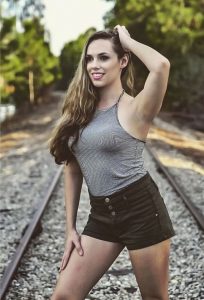 obtained L.A. representation. She's now a client of UTB Talent Management. UTB reached out to Reyes after seeing one of her audition tapes. And because of the work she's already lined up, a move to the West Coast is now in the offing. Of course, with both parents living and practicing medicine here, she'll be sure to return as frequently as her busy schedule allows.
While the pandemic has unquestionably paused film and television production throughout the world, Reyes is optimistic that the demand for actors will be unprecedented in the coming months and years.
"There's already an increase in the number of audition notices going out and in the interest being expressed by film industry professionals,"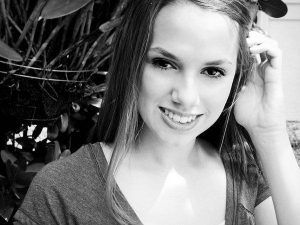 Cassiidy observes.
"Screenwriters have been in overdrive during the pandemic and industry experts predict that there will be an increased demand for programming. People have seen everything there is to see on Netflix, Hulu and other streaming services and are clamoring for new films and series. So casting directors and other industry professionals are definitely predicting that the industry is going to take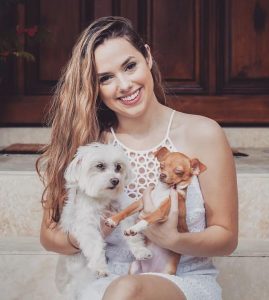 off once it becomes safe to resume filmmaking."
And Reyes plans to be a part of the impending explosion.
So as she waits, she continues to work on her craft, employing her own style of Deliberate Practice.
After all, Cassidy Reyes has the courage to be herself.
May 6, 2020.