Actors, artists, filmmakers and events in the news May 8-14, 2020
Grouped under headings that include art openings, film, outdoor art fairs and festivals and theater are advances, announcements and articles about the actors, artists, filmmakers and events making news in Southwest Florida this week:
1.      THEATER
Due to the COVID-19 outbreak, all of Southwest Florida's theaters are closed. But the need to create and perform goes on. Read here about the efforts being made by area theater companies and thespians to reach out and entertain virtually and stay hooked into our local theater community.
Studio Players reopening with 'Walter Cronkite is Dead' once Phase 2 begins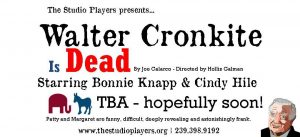 The Studio Players is planning to resume live performances once Florida enters Phase 2 of Governor Ron DeSantis' "Safe. Smart. Step-by-Step" reopening plan. While no timeline has been given for when that will happen, The Studio Players plans to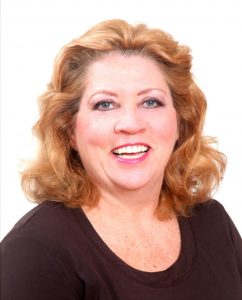 reopen with Joe Calarco's Walter Cronkite is Dead. Directed by Hollis Galman, the show stars Bonnie Knapp and Cindy Hile as Patty and Margaret, two "funny, difficult, deeply revealing and astonishingly frank" women.
"As you know, our venue at the Golden Gate Community Center's Joan Jenks Auditorium is a very large open space which will allow us to be able to social distant very easily," states Scott Lilly. "We are ready to set up our chairs with the 75% capacity following the recommended strict social distancing guidelines as soon as we get the word! Disposable masks, gloves and hand sanitizer will be provided if needed."
Under the guidelines,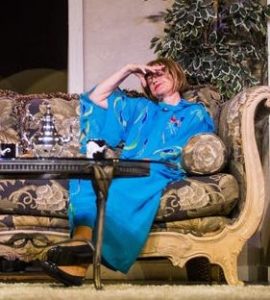 movie theaters, concert halls, auditoriums, bowling alleys, casinos, arcades and playhouses can open in Phase 2 with strict distancing in place and 75% capacity. Groups should be limited to 10 or fewer people and there should be six feet of space between each party. Cleaning and disinfecting should be done regularly and owners should consider conducting health screenings for employees. Masks are also encouraged.
The Golden Gate Community Center has taken extra steps to provide a safe place to be once the facility is back open, Lilly adds.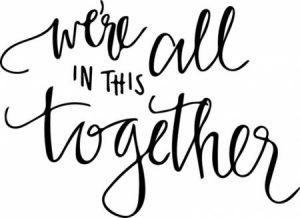 "Your safety will be our priority!"
For more information about the theater or Walter Cronkite is Dead, visit www.thestudioplayers.org or telephone 239-398-9192.
_________________________________________________
May 21 'Best Seats in Your House' features three one-act plays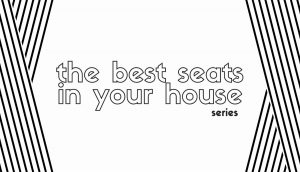 Theatre Conspiracy at the Alliance for the Arts will present a series of online plays beginning May 21 at 7:30 p.m. This virtual streaming initiative not only gives audiences a chance to experience theater from the comfort of their own homes, it creates opportunities for actors in the area to perform safely from home. It's called The Best Seats In Your House, and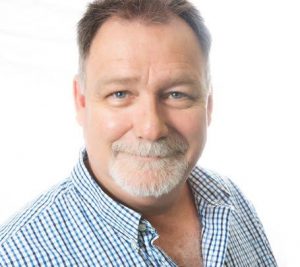 the series kicks off May 21 and continues May 28 with productions directed by Bill Taylor and featuring local favorites including Stephanie Davis, Kayleigh O'Connell, Anna Grilli, Lemec Bernard, Imani Williams, Madelaine Weymouth, Steve Coe and Katie Pankow.
The first part of the series on Thursday, May 21 includes short one-act plays written especially for online viewing. Go here for a synopsis of each play, the actors who will be performing in it, and streaming instructions.
_____________________________________________________
May 28 'Best Seats in Your House' to feature two more virtual plays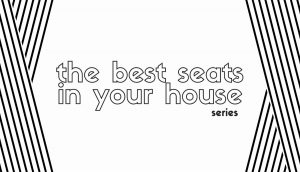 Theatre Conspiracy at the Alliance for the Arts' Best Seats in Your House series will continue at 7:30 on May 28 with two more short virtual plays that will not only gives audiences a chance to experience theater from the comfort of their homes, but create opportunities for actors in the area to perform safely from theirs. Each play will be directed by Producing Artistic Director Bill Taylor.
Go here for a synopsis of each play, the actors who will be performing in it, and streaming instructions.
_______________________________________
The May 21 & 28 'Best Seats in Your House' actors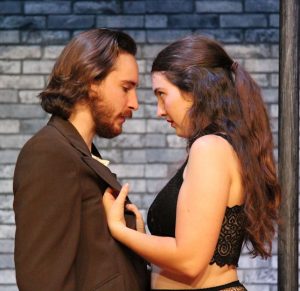 These are the actors who you'll see in the May 21 and May 28 The Best Seats in Your House plays. Just click on the links to read their profiles and discover their extensive theater and related credits:
RELATED POSTS.
____________________________________________________________________
Playwright Melanie Payne looking for feedback after virtual reading of 'Inviting Marie'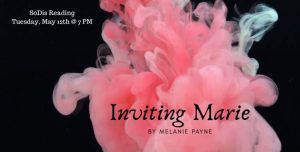 Tonight, SoDis Theater brings you a virtual reading of Melanie Payne's Inviting Marie, a heart-warming comedy about the way in which family dysfunction can make its stubborn presence felt in adulthood at the most inopportune times. Still under development, Inviting Marie reflects journalist-turned-playwright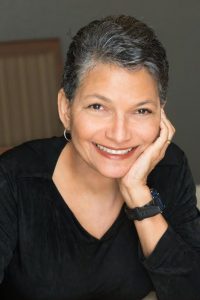 Melanie Payne's unique wit and humor in a yarn about love, marriage and the damage that lifelong secrets can do.
The readings may be viewed on the theater's Facebook and YouTube pages tonight beginning at 7:00 p.m.
"Inviting Marie came about through the playwriting class that I took from Louise Wigglesworth," explains Payne.
Not only did Wigglesworth come up with the name of the play, she's been cast in the role of Marie.
You will find the rest of this interview here.
__________________________________________________________
Louise Wigglesworth playing title role in SoDis Theater's 'Inviting Marie'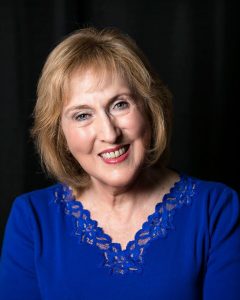 Louise Wigglesworth will be playing the title role in SoDis Theater's virtual reading of Melanie Payne's Inviting Marie on Tuesday, May 12. In a manner of speaking, her portrayal of Marie brings her involvement in the developmental play full circle. That's because Payne wrote the work in a playwriting class that Wigglesworth taught. Parts of the play were read in that class. And it was Wigglesworth who came up with the title for the play. "And if I'd known she would be cast in the lead," quips Melanie Payne, "I'd have given her more lines."
While she's graced the boards at Lab Theater, Louise is best known as a playwright. In fact, she's been writing plays since she was a child and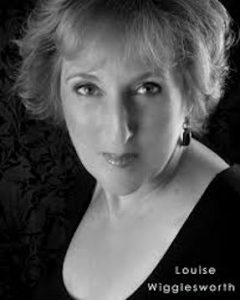 teaching playwriting for three decades. Some of her productions include Real Art as part of Miami City Theatre Summer Shorts and Island Shorts, Real Art and Anywhere from Here by Manhattan Theatre of Light, Coercion by Playwrights Round Table, Seasonal Migrations at Foundation Theater. Her stage adaptation of Albert Camus' The Plague premiered at The Laboratory Theater of Florida. No Bad Dance, In The Shade Of Old Trees, After Life, and The Migrant House had readings at Theatre Conspiracy and The Laboratory Theater of Florida. One acts Second Movement, Anywhere From Here and Penumbra, along with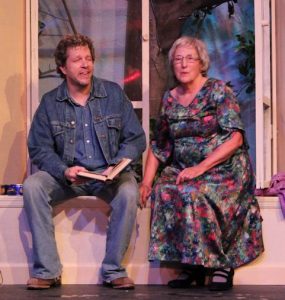 Real Art and Lemon Twist, were winners in the Naples Players annual competitions. Louise's youth plays Seeing Red and In My Brother's Name have had productions in schools and children's theater groups. Louise is a member of The Dramatists Guild, Theatre Conspiracy Playwrights and Playwrights Round Table.
Louise was last seen on stage in Play On! Her other acting credits include Arthur Kopit's Wings, Alexandra in Eric Coble's Velocity of Autumn, Bernarda in The House of Bernarda Alba, Mary Winrod
in The Rimers of Eldridge, Ethel Thayer in On Golden Pond, Mother in Women Beware of Women, Leda Largo in her own play, Final Stage, Mrs. Trotsky in Variations on The Death of Trotsky, Mrs. Gottleib in Dead Man's Cell Phone, Lucille in The Oldest Profession and Abby Brewster in Arsenic and Old Lace. But she's been busy in the virtual age that's been ushered in with the COVID-19 pandemic. In addition to Inviting Marie, Louise has been in SoDis Theater's virtual readings of both Macbeth and The Tempest.
_____________________________________________
Dave Yudowitz in cast of Melanie Payne's 'Inviting Marie'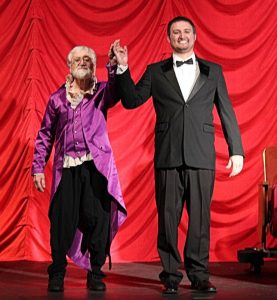 Local actor Dave Yudowitz will be in the house tonight during SoDis Theater's virtual reading of Melanie Payne's Inviting Marie. That's his own house, of course, as theaters remain shuttered due to the COVID-19 pandemic. (In fact, Broadway just announced it will remained closed until at least September 6.) Lab Theater audiences will recall his celestial appearances in both Mitch Albom's And the Winner Is … and David Yaverbaum's An Act of God. (He played an angel in the former and the Archangel Michael in the latter.) For more on David's stage credits, go here.
____________________________________________________________
BroadwayWorld holding online musical theatre singing contest for students

BroadwayWorld announced on April 28 the launch of BROADWAY'S NEXT ON STAGE – a new, online musical theatre singing competition for student performers sponsored by Broadway Records. Inspired by your favorite network TV singing contests, the site is inviting high school and college aged students to submit videos of themselves performing a song from the musical theatre canon to enter the competition.
Entries for college students aged 18 to 22 (including recent graduates) are currently open and can be submitted at broadwayworld.com/nextonstage. Submissions are open through midnight on May 8. Entries for high school students aged 14-17 will open next.
Those moving on to the next round each week will have Friday through Monday to record and submit a new song for the next round of the competition.
As contestants move down to the top 10, Broadway World will feature weekly live shows on Facebook with Broadway judges who will provide feedback and have the opportunity to move one of the contestants on to the next round by unanimous decision.
Both the college and high school winner will receive a Broadway prize pack with merchandise from the BroadwayWorld Theatre Shop, CDs from Broadway Records, and $1,000 to a charity of their choosing, and both first-place winners will also have the opportunity to record a single, to be released by Broadway Records, with the profits from the recording being donated to The Actors Fund.
"Students across the country missing out on their long-awaited performance opportunities, we felt it was our responsibility to step in and help in any way we could." said Robert Diamond, Editor in Chief of BroadwayWorld. "We had immense success with our virtual showcase which allowed for college students to audition for agents, managers, and casting directors in place of the traditional annual NYC showcase most schools organize. We've had everyone from major Broadway and national tours, to feature film and network television casting reach out for contact information. We're thrilled to be able to continue to shine a light on the students who are the future of the American musical theatre."
BroadwayWorld is the largest platform covering Broadway, the West End and beyond to 100 US cities, and 45 countries worldwide on digital screens of all types and sizes. BroadwayWorld delivers complete up-to-the-minute Broadway, Off-Broadway, and regional theatre news, in-depth interviews, extraordinary photo coverage, entertaining video features, lively message boards, ticket discounts, reviews, merch and more.
Broadway Records (Van Dean, President) is the Grammy® winning record label dedicated to preserving musical theatre and theatre vocalists.
________________________________________________
Join Florida Rep for new virtual series on Friday afternoons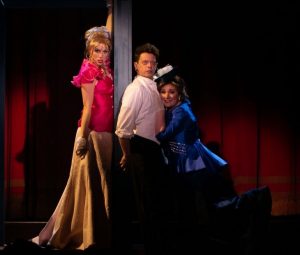 Florida Rep has launched a free virtual series titled FloridaRepStage@Home. Join Florida Rep at 3:30 p.m. on April 24 for a discussion with the design and creative team behind this season's hit musical, A Gentleman's Guide to Love and Murder. The discussion will bring together set designer David Arsenault, Costume Designer Charlene Gross, Lighting Designer Tyler M. Perry, Projection Designer Rob Siler, and Sound Designer Katie Lowe for an in-depth talk about how the hit musical came to the Arcade Stage!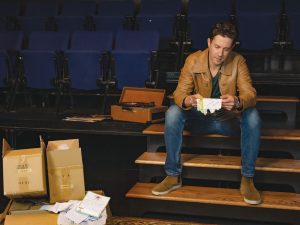 FloridaRepStage@Home then returns May 1 wotj Michael Satow and Eleanor Holdridge, the director and actor behind Every Brilliant Thing. The groundbreaking one-person-show played in the ArtStage Studio Theatre for three weeks before closing early due to COVID-19. A story of hope and healing and the importance of mental health awareness, the production marked the beginning of an unprecedented partnership with Lee Health and Kids' Minds Matter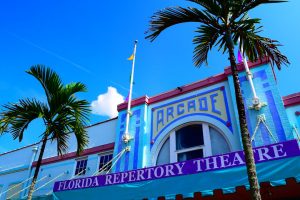 to bring over 1,000 high school students to the theatre to see the play. This Stage@Home talkback brings the show's director and actor together with Paul Simeone, Vice President of Mental & Behavioral Health for Lee Health to talk about the play, the process, and the newfound partnership.
_____________________________________
Naples Players announces changes to schedule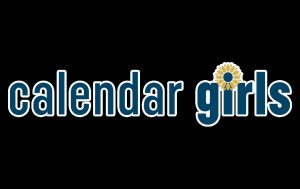 The Naples Players has been massaging its schedule in light of the COVID-19 pandemic and associated stay-at-home orders. In particular, TNP has
rescheduled Calendar Girls for April 28 – May 23, 2021;
announced virtual performances of Becky's New Car, streaming May 24 – May 31,
rescheduled this summer's production of The Wedding Singer to next summer (June 23 – July 25, 2021);
adjusted next season's production of An Ideal Husband into the Tobye Studio May 19 – June 13, 2021 in order to accommodate the added productions;
will be working to create virtual performances of the KidzAct productions of As You Like It and Pride and Prejudice; and
expressed optimism about being able to resume live performances as scheduled this fall with the raucous comedy Boeing, Boeing (opens September 30th).
If you currently have seats to Calendar Girls, An Ideal Husband, or The Wedding Singer, the TNP Box Office will reach-out within 30 days to get you re-seated for the new performance dates. If you have tickets to Becky's New Car, you will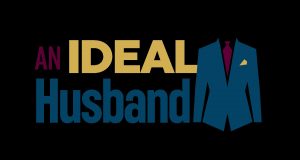 recieve an email within 2 weeks detailing access to the virtual performance. And if you are unable to attend any of the rescheduled performance dates, TNP asks that, if at all possible, you convert your seats into a tax deductible donation as this will be a critical component of the theater's future.
TNP partners with Ocean Prime and Truluck's for dinner and a virtual show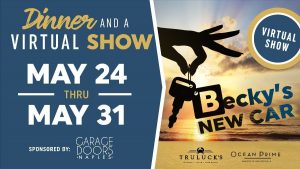 The Naples Players (TNP) is partnering with Ocean Prime and Truluck's to offer a special "pre-theatre" menu-to-go before patrons view the virtual performance of Becky's New Car May 24 to May 31, 2020.
The Naples Players is among the first companies in the country to produce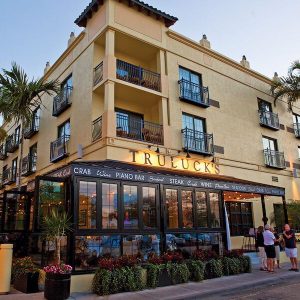 a full virtual production filmed after the COVID-19 closure. "We're excited to embrace the digital format not as a replacement for live theatre – and not even as a recording of live theatre – but as its own new medium to help tell the compelling stories you would have seen on-stage" says CEO & Executive Artistic Director Bryce Alexander.
Boasting pre-show menus before the COVID-19 shutdown, both Ocean Prime and Truluck's are excited to once again provide quality dining for
patrons to enjoy before a TNP show.
"The Naples Players represent the gold standard of artistic expression and community advocacy here in Naples. Truluck's has been honored to partner with this beloved organization since our opening in 2004″ says Stuart Dickson, Truluck's General Manager.
Ocean Prime agrees.
"This is a nice way to take one step towards normalcy – by enjoying a great Ocean Prime dinner and yet another great performance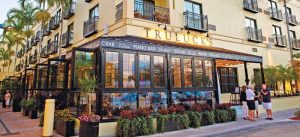 from The Naples Players" says Ocean Prime General Manager Rick Giannasi.
For $40, Ocean prime's take-out theater menu will include:
choice of House or Caesar salad
choice of 4 entrees
and carrot cake or homemade chocolate chip cookies for dessert.
Upgrade entree choice of Chilean Sea Bass or Prime New York Strip steak for an additional $10
For $65, Truluck's take-out theater menu will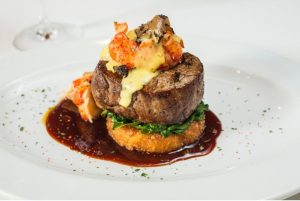 include:
Soup & Salad (Lobster Bisque, Sonoma Greens Salad, or Caesar Salad)
choice of 4 entrees
and carrot cake, chocolate malt cake, or Key Lime Pie
"What's really great about these dinners – besides their flavors –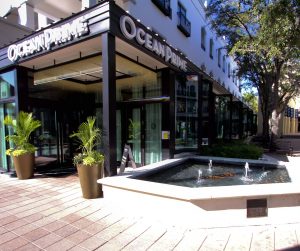 is the way our organizations are working together in this time of crisis. And that's what The Naples Players means when we say we are a 'theatre for the community'" finished Alexander.
Tickets for Becky's New Car can be purchased:
-on-line at www.naplesplayers.org – or
-on the phone at (239) 263-7990.
Take-out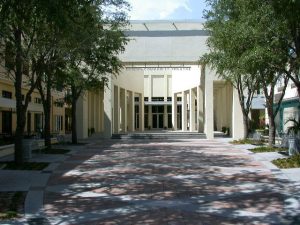 orders can be placed over the phone for both restaurants:
Ocean Prime, (239) 430-0404, 699 5th Avenue South, Naples, Florida 34102
Truluck's, (239) 530-3131, 698 4th Avenue South, Naples, Florida 34102
The Naples Players has soldiered on throughout the crisis to offer support to the community during these difficult times.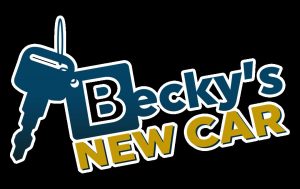 In addition to sewing face masks and building intubation boxes for local hospitals, the theatre has also provided a number of free, online classes and events including classes for anxiety, isolation, and people with disabilities.
Those looking to donate may do so directly on The Naples Players website at www.NaplesPlayers.org/donate or by texting "TNP" to (239) 349-3001.
__________________________________________________________
Burttram & Powers' Tiny Theatre giving voice to playwrights near and far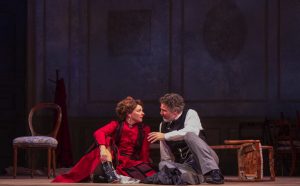 Rachel Burttram is a performing artist. When the pandemic struck, she and husband Brendan Powers were all set to spend the next three and a half weeks of their lives performing A Doll's House Part 2 to 14 rows of live audience. They'd put in an enormous amount of work mastering an impossibly difficult script. Now suddenly finding themselves cut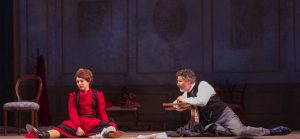 adrift by the COVID-19 outbreak, they decided to create a tiny theater in a back bedroom not only to provide themselves something to do, but give playwrights a voice during this unprecedented time when theaters across the globe are eerily dark.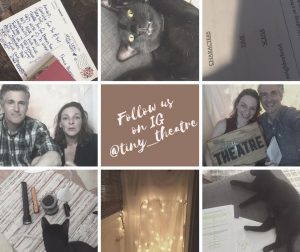 "I know myself well enough that if I don't have a project to work on, I get pretty blue," Rachel explains. "So instead of giving in to a broken heart, I downshifted into a project that gives [Bren and I] a sense of purpose and creates a forum for playwrights to hear their words and others to watch and enjoy."
Go here for the rest of this story.
___________________________________
Spotlight on Tiny Theatre's Rachel Burttram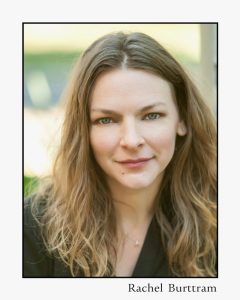 Rachel Burttram is one of Southwest Florida's best actors. Whether comedic or dramatic, theater, film or television, she has the chops to handle any role that comes her way.
Rachel has been working in regional theater for more than 20 years. She has shared the boards with the legendary Carol Lawrence and Tony-nominated Daniel Sunjata. Her stage work has been seen across the country – in venues ranging from the Actors' Theatre of Louisville in Kentucky, Penobscot Theatre Company in Bangor, Maine (where she received rave reviews for her fierce, feisty, angry and determined portrayal of a shattered Afghan war vet in Ugly Lies the Bone), Kitchen Theatre in Ithaca,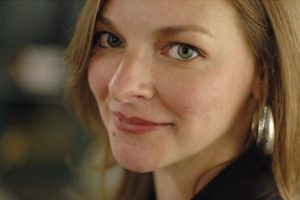 New York (where she appeared in Mark St. Germaine's romantic comedy Dancing Lessons), The Hippodrome Theatre in Gainesville, Florida, Riverside Theatre in Vero Beach, Florida, Gloucester Stage in Massachusetts, Barnstormers' Theatre in New Hampshire, City Equity in Alabama, Geva Theatre, and various stages in New York City, including the prestigious Actors' Studio.
You will find the rest of Rachel's profile here.
___________________________________
Spotlight on Tiny Theatre's Brendan Powers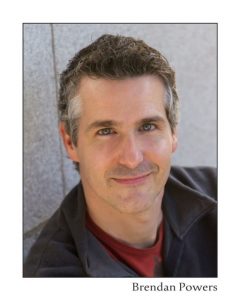 Brendan Powers is a professional Equity Actor who resides in Fort Myers. He performs frequently at Florida Repertory and other area community theater companies.
As a Florda Rep ensemble member, Powers has been a mainstay at Florida Rep. over the past nine seasons. Select Florida Rep credits over this timeframe include Outside Mullingar, How the Other Half Loves, The 25th Annual Putnam County Spelling Bee, The House of Blue Leaves, The Mousetrap, The Cocktail Hour, A Christmas Story, The Unexpected Guest, Dividing the Estate, Around the World in 80 Days, The Fantasticks, Doubt, Opus, Boeing-Boeing, and The Glass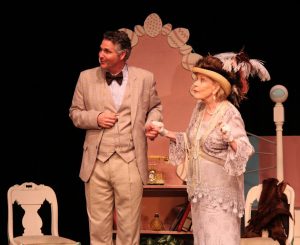 Menagerie.
Theatre Conspiracy at the Alliance for the Arts audiences are still talking about his performance as Torvald Helmer in Henrik Ibsen's A Doll's House and in New Play Contest winner, Repossessed, in which he starred opposite his real-life wife, Rachel Burttram.
Go here for the rest of Brendan's profile.
_________________________________
For Lemec Bernard, acting is a blood sport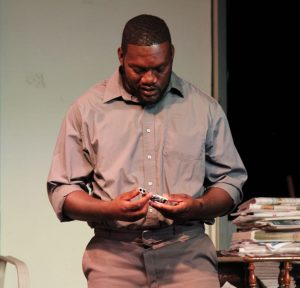 It was a boring Saturday, and Lemec Bernard was looking for something to do. An ad caught his eye. It was for a free acting class; the teacher, Marcus Colón. On a lark, Bernard attended. He had no idea what to expect. Nothing in his background predisposed him toward acting. In college and high school, he was the inveterate jock. Both as a letterman running back and full-ride scholarship outside linebacker at UCF, he was more accustomed to lowering his head, hitting hard, exacting pain. And so when Colón opened the class with the words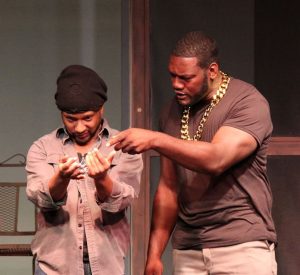 "Acting is a blood sport," Bernard was all in.
"It didn't make sense at first. It took me forever to really understand what he meant, but I do now," Lemec reflects. "Now, I can't think of acting in any other way."
Bernard couches his explanation in competitive terms.
Go here for the balance of this interview.
_____________________________________
For Danielle Channell, theater's a group effort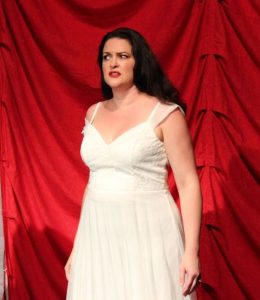 Every actor, director, theater owner and theater-goer is reacting to the ongoing moratorium on live performances differently. Some (like Florida Rep, Lab Theater, Broadway Palm, The Naples Players and Rachel Burttram and Brendan Powers through their Tiny_Theatre initiative) have rushed to fill the void with virtual readings and performances. Others are not only plugging into this brave new virtual world, but buoying each other's spirits through social media interaction. Others are using the down time to catch up on chores oft-neglected because of busy rehearsal and performance schedules. But all are embracing the opportunity to evaluate what it is that they love about theater and miss most now that the stage has been eliminated from the equation.
Go here to read Danielle's comments and observations.
And go here for Danielle's full profile.
______________________________________________________________________
Tamicka Armstrong grateful to cast mates and directors for taking her under their wings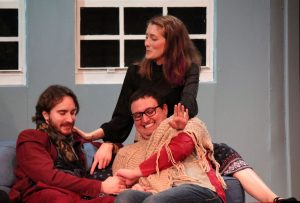 Tamicka Armstrong considers herself lucky. Very lucky. She's enjoyed the great fortune of sharing the stage with some special actors since her theatrical debut in 2018 in Greg Lam's Repossessed at Theatre Conspiracy at the Alliance for the Arts.
Besides Tamicka, the cast for that production included Rachel Burttram,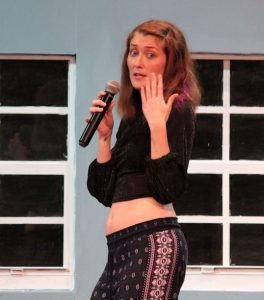 Brendan Powers, Lauren Drexler, Joann Haley, Lisa Kuchinski and Patrick Day. Since then she's shared the boards with Kuchinski twice more (in Chicago and Marian, or the True Tale of Robin Hood), Haley in Marian and such talents as Paul Graffy (How to Transcend a Happy Marriage and The Crucible), Annette Trossbach (How to Transcend a Happy Marriage), Steven Coe and Imani Williams (The Crucible),  and Shelley Sanders and Karen Goldberg in Marian, or the True Tale of Robin Hood.
Go here for the rest of this interview.
__________________________________________________________
Thinking about that next role gets TJ Albertson through COVID-19 hiatus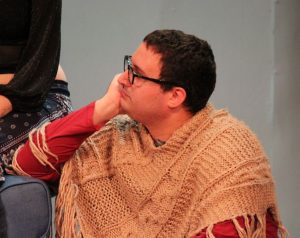 TJ Albertson is one of Southwest Florida's rising community theater stars. In the past two seasons, he has turned in outstanding performances as the priest in The Crucible, Anorexia Nervosa in The Legend of Georgia McBride, The Soldier in Andorra, Tyler Johnes in And the Winner Is … and bad boy Timmy in Hand to God.
But with all of the nation's theaters shuttered indefinitely, Albertson no longer has an outlet for his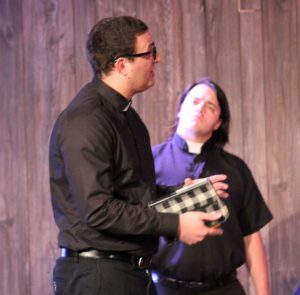 creative impulses.
"On the days I didn't have rehearsal, I didn't know what to do with myself," TJ concedes. "Now that [theater] has been taken away, it's an even greater loss."
Feeling adrift between roles may be disquieting, but it pales in comparison to the existential threat to the viability of local theater posed by COVID-19.
Albertson voices the fear that if the mandate for social distancing goes on for too long, some local theater companies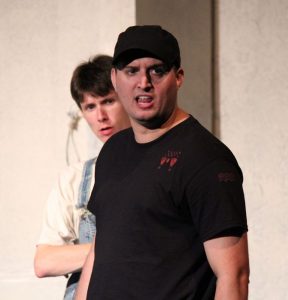 may find it impossible to reopen. And those that do may find it impossible to attract audiences since so many patrons have lost jobs and their livelihoods.
"It's pretty terrifying, I'm not going to lie," says TJ over the phone. "If there isn't the money for necessities, there certainly won't be discretionary income for theater. Every actor's worst fear is finding an empty house when they show up to perform."
Go here for the rest of this interview.
________________________________________________________
For gregarious Gerri Benzing, life post-COVID-19 is a world of solitude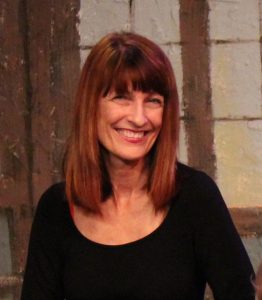 Slipping her key into the stage door, Gerri Benzing gives a short, silent sigh before slipping inside. The back of the theater is as quiet as a tomb. She scurries across the stage and begins the lonely walk up the stage right aisle, her only companion being the ghost light keeping vigil center stage.
It's not that Florida Rep is haunted. But theatrical superstition holds that every theater has a ghost. Locally, Lab Theater is reputed to have at least one. Just ask ghost hunter Lee Ehrlich, who found a lot of paranormal activity in certain spots of the nearly 100-year-old theater during a visit last May. On Broadway, the Palace Theatre supposedly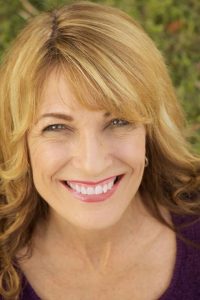 houses more than 100 ghosts, including a white-gowned cellist, an ill-fated acrobat and even Judy Garland. And the New Amsterdam is said to be inhabited by former Ziegfeld showgirl Olive Thomas.
So over time, theaters around the world have evolved traditions to appease and please their supernatural residents. For example, London's Palace Theatre keeps two seats bolted open in the balcony to provide seating for the theater's ghosts. New Amsterdam posts pictures of Olive Thomas at every entrance and exit.
You'll find the rest of Gerri's interview here.
_____________________________________________________________________
Post 'Full Monty,' actor Kristen Wilson finds new purpose sewing COVID-19 face masks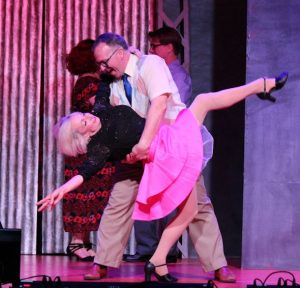 Kristen Wilson was performing in Terrence McNally's The Full Monty when the pandemic forced the early closure of the New Phoenix show.
"We literally found out that our show was closing early about an hour before the start of our 3:00 p.m. matinee."
That was on Sunday, March 14.
"We all gathered on stage and kind of cried it out. We called and let our family and friends know Full Monty was closing so that they could come. It was a special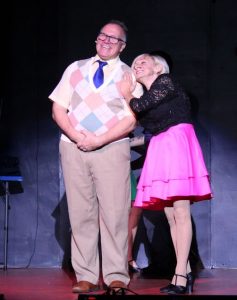 show."
To a person, the cast knew it was the right call. It would have been irresponsible, even unconscionable, to expose themselves and audiences to exposure – and all the people they would have gone on to unknowingly infect.
But that knowledge didn't blunt the heartbreak associated with being deprived of the opportunity to share McNally's uplifting story with four more enthusiastic, fun-loving audiences, to speak his words, sing David Yazbek's score, perform Brenda Kensler's carefully-wrought choreography.
You will find the rest of this interview here.
____________________________
4.      FILM
Last Monday's virtual TGIM featured filmmaker Evgeniya Radilova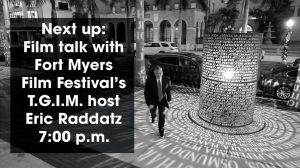 On May 4, Fort Myers Film Festival Director Eric Raddatz featured actress/director Evgeniya Radilova. on Fort Myers Film Festival's Facebook page here.
Radilova made her Fort Myers Film Festival debut last year with Patrik, a short film that was accepted into 18 other film festivals,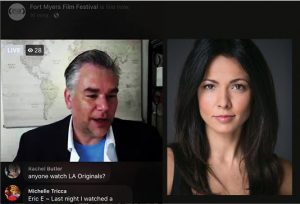 receiving 9 awards along the way including Best Narrative Short at the Olympus Film Festival, Best Comedy at the 2019 Florence Film Awards, Best Original Story and a Best Actor for Patrik Baldauff at the 2019 Cannes Global Short Film Awards (which recognizes excellence in short films under 15 minutes in length written and produced by both amateur and professional
filmmakers from around the world) along with an Honorable Mention for Radilova by the Top Shorts Film Festival. She returns for the 10th anniversary of the Fort Myers Film Festival with another award-winning short titled El Cavil.
Go here for the rest of this advance on El Cavil.
_________________________________________
Evgeniya Radilova's role as Vamireniya no 'Lost Cos'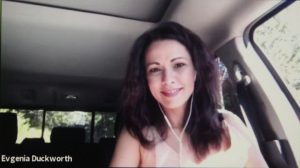 Last Monday (May 4), actor and Patrik/El Cavil filmmaker Evgeniya Radilova joined Fort Myers Film Festival Director Eric Raddatz from the front seat of her car in California for a virtual edition of T.G.I.M. Among the topics they discussed were her 2019 film Patrik (which was screened at the 9th Annual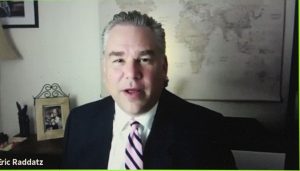 Fort Myers Film Festival), her new film El Cavil (which has been juried into the 10th Annual Fort Myers Film Festival and her newest project, Lost Cos, in which she portrays a character who's alter ego is an avenger who goes by the name of Vampireniya.
Vampireniya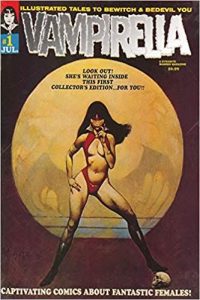 is not to be confused with the comic book superheroine Vampirella created in 1969 by Forrest J Ackerman and comic book artist Trina Robbins. In the ensuing 51 years, Vampirella became one of the most widely-recognized independent comic creations of all time. But Lost Cos' Vampireniya is actually the cosplay alter ego of a woman named Eni. Confronted by traumatic events from her abusive past, Eni must find an outlet for the rage welling up from inside before it destroys her. After being introduced to the underground world of cosplay in a New York club called Lost Cos, Eni creates a character she names Vampireniya. Although her stage act is premised on the comic book vampire succubus, Vampireniya is actually a carefully-constructed cover for Eni's mission to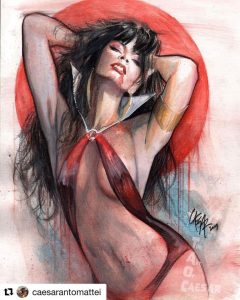 hunt down and eliminate those who abuse women. But Eni's lover, Zoey, worries that in Eni's attempt to face down her demons, she has blurred the line between fantasy and reality to the point of no return.
Interestingly, Evgeniya didn't know much about vampires when her friend, Jeff Leconte Georges, contacted her about playing Eni. And she'd never heard of Vampirella or the world of cosplay at all.
Go here for the rest of this story.
________________________________________
Spotlight on 'El Cavil' filmmaker Evgeniya Radilova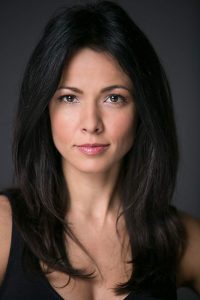 Evgeniya Radilova is an actor, producer, director, model, fire twirler and international woman of mystery.
She hails from Bulgaria, where Evgeniya became one of the best known faces on screen and the stage. A descendant of four generations of artists (her mom was an actor, her father a director), she became the youngest actress to play on the professional stage.
Shortly after graduating from the National School for Music (where she learned piano), she hosted Masters of the TV, one of the biggest television shows on Bulgarian National TV. She hosted the show for three years.
Go here for the remainder of this profile.
_____________________________________________________
Film actor Cassidy Reyes working on craft with deliberate practice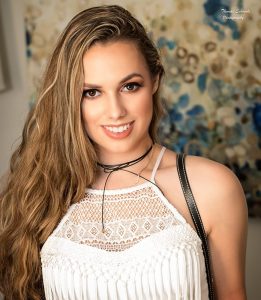 When the pandemic struck, Cassidy Reyes was filming Love Song and Power. Written by Stevie Kinchen and directed by Erik Krefeld and Eddel Martinez, the picture is about finding the courage to be oneself. Reyes couldn't be more perfect for the part of Alex. That's because Cassidy Reyes exemplifies the film's theme.
After graduating college magna cum laude, Reyes followed her parents' footsteps into medical school. Both Christine Dee-Reyes and Joseph Reyes are board certified optometrists who have been practicing locally for more than 20 years. But within six weeks, Cassidy realized that being a doctor was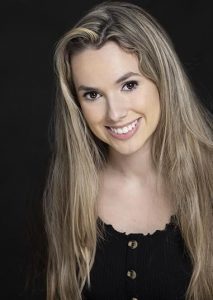 more her parents' dream than hers. She longed to be a film actor. So she telephoned her folks and broke the news that she was leaving medical school for the silver screen. She had to follow her dream.
Not surprisingly, her parents were less than thrilled. Cassidy had but one gig lined up at the time, and her parents assayed to impress upon their daughter how difficult and rare it is to make a living as a film actor.
"Mom's a realist," Cassidy acknowledges with a chuckle. "Dad's the ultimate optimist. But he is also involved in the local film community."
Go here for the rest of this interview.
Go here to see all of Cassidy's film credits.
_______________________________________________
Celebrating film and television actor Kaycie Lee on her 19th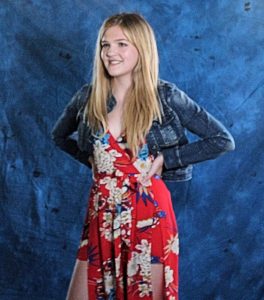 Kaycie Lee is a SAG-AFTRA actress. Born in Long Island, New York, her family relocated to Southwest Florida when she was 7.
Her film credits are extensive and evolving, including the roles of Rachel in Fallaway (post-production), Ashley Baker in Why You Don't Send Nudes (completed), Lacey in Surviving Lunch (2019), WYDSN (Mountview Creative/ATL), Samantha in the short film Caleb (2018), Tesha Andrews in Hanging Millstone (2018), Bianca in the short film Seers of Light in Shadows (2017), Mia Cari Turner in the short film Blue Guitars (2016), Amy in the short film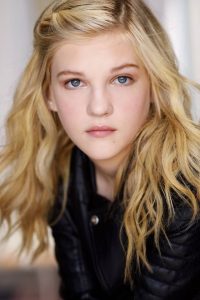 The Scent of Her Soul (2016), To the Top (2016), Girl 2 in the short film What's the Point (2016), Tesha in the short film The Hanging Millstone (2015) and Flowers in the Snow-FTP. She also played the lead in two films for the Ringling College of Art and Design Film Program, Forbidden (a student short film about a 16-year-old girl who​ struggles to find freedom in a world completely controlled by her mother's obsession for her to become a world-class swimmer) written and directed byMaria Beltran and Tiger Tiger (a student short film. Synopsis: A young man (Tiger) and his friends feel the pressures of their youth culminating in confrontation and the consequences those things bring) written and directed by Santiago Medina.
You will find the rest of Kaycie's resume here.
_______________________________
3     ART & ARTISTS
Due to the COVID-19 outbreak, all of Southwest Florida's museums, galleries and art centers remain closed to the public notwithstanding the easing of stay-at-home orders and recommendations issued by the Centers for Disease Control, Florida Department of Health and Governor Ron DeSantis. Notwithstanding, some of these organizations have produced virtual shows, and you can also read here about some of the artists in the news in Southwest Florida this week.
Recalling Hollis Jeffcoat's work on her 68th birthday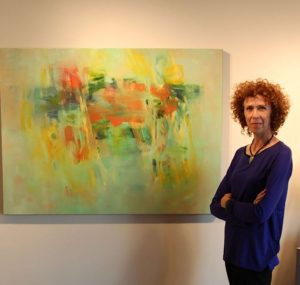 May 13 would have been Hollis Jeffcoat's birthday. Hollis was a highly accomplished, well-regarded and critically acclaimed Abstract Expressionist. She lived, worked and taught in France, Canada, New York City and Southwest Florida. Over the course of her illustrious 41-year career, her paintings were the subject of more than 20 solo and nearly four dozen group exhibitions in the U.S., Canada and France. She died in Fort Myers on April 28, 2018.
During the final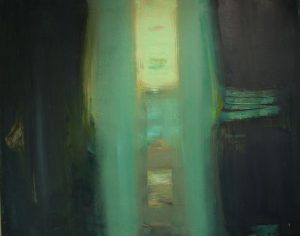 years of her life, Hollis explored the relationship between color and sound. A chromesthetic, Hollis saw color every time she heard a sound. "It's always been that way for me, and I thought that's the way it was for everyone else too," she once confided. "It wasn't until I was in my mid-20s [living in Paris] that I found out otherwise."
Chromesthesia is a subset of synesthesia, a neurological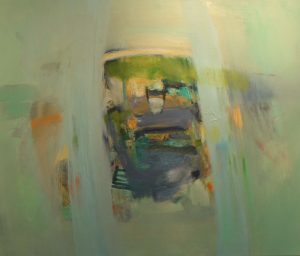 phenomenon in which the stimulation of one sensory or cognitive pathway (such as hearing) leads to automatic, involuntary experiences in a second cognitive pathway (such as sight). Some studies suggest that as few as 1 in 2,000 or as many as 1 in 23 people experience some degree of synesthesia. For chromesthetics like Hollis, everyday sounds like music, dogs barking and people talking trigger the perception of colors (called photisms).
_______________________________________
Photographer Steve Conley on a Camera USA roll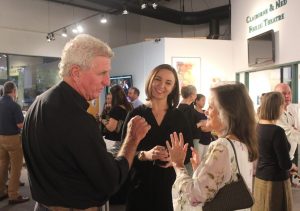 Fort Myers fine art photographer Steve Conley is on a Camera USA roll. He's been informed that his photo Monroe Café has been juried into the Naples Art Association's Camera USA 2020 National Photography Exhibition and Competition. It's the fifth time in six years, and the last four years in a row that he's had work accepted into the prestigious Naples Art photography show!
Conley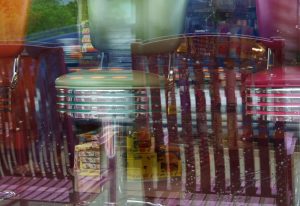 took Monroe Cafe last April in Georgia. He and Ingela were returning from Blue Ridge, taking back roads. "We stopped in this quaint little town for a rainy afternoon lunch," Steve explains. "I took a short walk as the food was being prepared and noticed this window scene. I was intrigued by the many layers of reflection both inside and outside the double-paned glass. The moment of capture was determined by the passing of a UPS truck."
Go here for the rest of this story.
_______________________________________________
Centers for the Arts Bonita introduces virtual art exhibition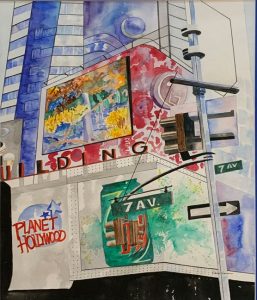 The Center for the Arts Bonita's virtual art exhibition is now live and can be viewed here. Viewers have the option of viewing a 6:15 minute virtual tour of the the works hanging in the gallery or examining each work individually. The exhibition consists of 54 works in various genres and media by 34 individual artists, as well as six untitled works by "artist unknown."
For more information or to purchase an artwork, you may contact the Center at 239-495-8989.
________________________________________________________
Alliance/Lee Arts Educators' 'Future of Art: Student Exhibit' go virtual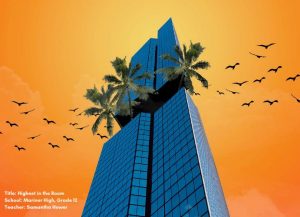 The Alliance for the Arts' The Future of Art: Student Exhibit will be on display in a virtual gallery at ArtInLee.org  beginning May 1. The Alliance for the Arts and Lee Arts Educators Association decided that a virtual viewing room was necessary to protect the health and well-being of exhibitors, Alliance staff and the viewing public in light of the ongoing risks posed by the COVID-19 pandemic.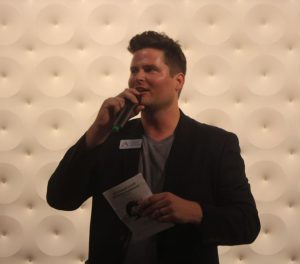 "Now more than ever is a critical time to support young artists," says gallery director Ehren Gerhard. "When we encourage young artists, we're encouraging them to have confidence in their ideas. The work of our local students is powerful, cutting edge and risk taking!  As a community, it is vital we foster creative thought in young minds.  They are the future and the future demands it!"
The arts are more important than ever. The arts can heal, process complicated emotions and communicate love and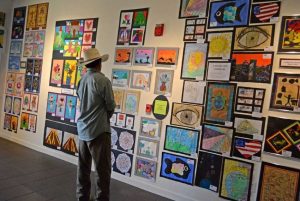 compassion to others.  With the school year cut short and students losing the many opportunities to exhibit their work and celebrate their artistic accomplishments, the Alliance for the Arts wanted more than ever to support the young artists of our community.
This is the 28th year the Alliance has partnered with Lee Arts Educators Association (LAEA)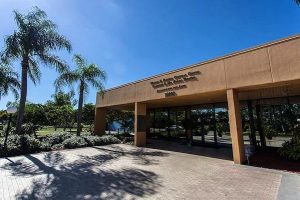 and the show features artwork from thirteen area schools and hundreds of works in a variety of mediums.  This year's Judges are Dana Roes, Sorsha, Mike Kiniry, Stephen Hayford and Ehren Gerhard.
Winners will be selected in several categories including painting,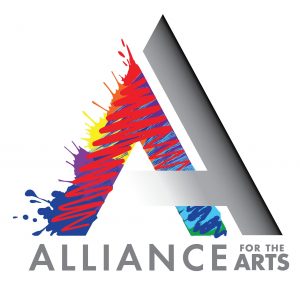 drawing, photography, computer graphics, mixed media, sculpture and functional ceramics. Best in Show will be awarded a four year art major scholarship to Florida Southwestern State College.
Join the Alliance and LAEA on Friday, May 1 at 6:00 p.m. for the awards presentation on the Alliance for the Arts Facebook page.
This exhibit is sponsored by Florida SouthWestern State College.
For more information, call 239-939-2787 or visit ArtInLee.org/FutureOfArt.
__________________________________________________
Alliance, Art Educators Ass'n announce 'Future of Art' winners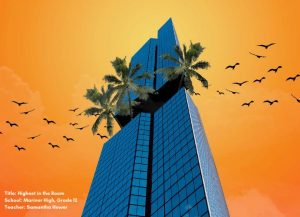 Following a 28 year tradition, the Alliance for the Arts and the Lee Arts Educators Association (LAEA) have partnered to present and feature artwork from area schools. This year, the annual exhibition and award ceremony, The Future of Art, has gone digital due to the impact of COVID-19. The show features artwork from thirteen area high schools and hundreds of works in a variety of mediums.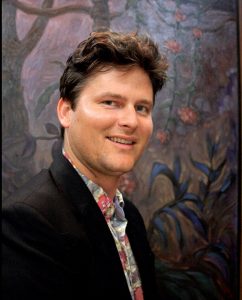 "Now more than ever is a critical time to support young artists," says gallery director Ehren Gerhard (2nd photo). "When we encourage young artists, we're encouraging them to have confidence in their ideas. The work of our local students is powerful, cutting edge and risk taking! As a community, it is vital we foster creative thought in young minds. They are the future and the future demands it."
The Alliance and LAEA hosted a virtual award ceremony on Friday, May 1 via the Alliance for the Arts Facebook page. This year's judges are Dana Roes (3rd photo), Sorsha, Mike Kiniry (4th photo), Stephen Hayford (5th photo), and Ehren Gerhard. Winners were selected in several categories including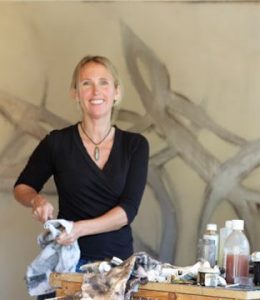 painting, drawing, photography, computer graphics, mixed media, sculpture and functional ceramics. Best in Show receives a full Associate in Arts scholarship to Florida SouthWestern State College.
Award categories and winners include:
DRAWING COLOR
1st Place – Carly Enmon, "Fish", North Fort Myers High School, Grade 11
2nd Place – Celine Galang, "Making My Way Downtown", Cape Coral High School, Grade 12
3rd Place – Mia McMillian, "Untitled", Lehigh Senior High School, Grade 10
DRAWING BLACK AND WHITE
1st Place – Kimberly Sarabia, "Tyler the Creator", Estero High School, Grade 12
2nd Place – Hank Yang, "Solitude", Cape Coral High School, Grade 12
3rd Place – Ariela Appadoo, "Untitled", Lehigh Senior High School, Grade 11
FUNCTIONAL CERAMICS
1st Place – Nina McBride, "Untitled", North Fort Myers High School, Grade 11
2nd Place – Chris-Sola Martinez, "Untitled", Lehigh Senior High School, Grade 12
3rd Place – Madeline Kellum, "Vessel", Estero High School, Grade 12
SCULPTURE
1st Place – Yildizay Turk, "Oceanic Body Adornment" Cypress Lake High School, Grade 11
2nd Place – Installation led by Austin Stinnett, "Ravens", South Fort Myers High School, Grade 12
3rd Place – Caroline Cicotte, "Photic vs Aphotic", Fort Myers High School, Grade 11
PAINTING
1st Place – Anna Fischler, "Untitled", Fort Myers High School, Grade 11
2nd Place – Kimberly Sarabia, "Honey Bees", Estero High School, Grade 12
3rd Place – Esmeralda Flores, "Golden Hour", Cypress Lake High School, Grade 12
MIXED MEDIA
1st Place – Julia Dry, "Untitled", Cypress Lake High School, Grade 12
2nd Place – Trinity Sullivan, "Shake", Cape Coral High School, Grade 12
3rd Place – Jenny Doan, "Untitled", Ida Baker High School, Grade 11
COMPUTER GRAPHICS
1st Place – Julia Dry, "Movement #13", Cypress Lake High School, Grade 12
2nd Place – Arialis Perez Delgado, "Underwater Scene with Whale", Lehigh Senior High School, Grade 11
3rd Place – Ha Nguyen, "Untitled", Cape Coral High School, Grade 11
PHOTOGRAPHY
1st Place – Donovan Souppa, "Plastic Final", North Fort Myers High School, Grade 12
2nd Place – Kaitlin Fernandez, "Mirror", Mariner High, Grade 12
3rd Place – Lauren Ratz, "Untitled", Fort Myers High, Grade 12
BEST IN SHOW: Esmeralda Flores, "Golden Hour", Cypress Lake High School, Grade 12
For more information or view the virtual gallery, visit ArtInLee.org/FutureOfArt. This exhibit is sponsored by Florida SouthWestern State College.
_______________________________________________
Arsenault Studio presenting virtual exhibition titled 'Water'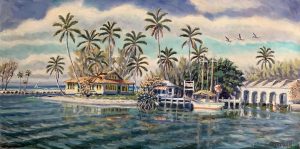 In response to the pandemic, the Arsenault Studio and Banyan Arts Gallery is presenting a virtual exhibition titled Water which features gallery artists, honors Earth Day, and supports Audubon of the Western Everglades (www.audubonwe.org). The exhibition began on April 7, coinciding with the 130th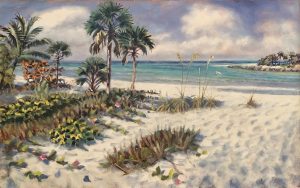 birthday of Marjory Stoneman Douglas, champion of the Everglades, and showcases water-oriented paintings by Paul Arsenault, Stephen Estrada, Amy Moglia Heuerman, James P. Kerr, Mary Parkman, Reisha Perlmutter, and reclaimed surfboard carvings by Jake Jones. Each week, works pertaining to water are being featured via the gallery's newsletter and social media outlets.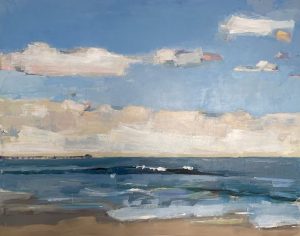 Recognizing that local non-profits are also heavily impacted during this time, the artists and the gallery have agreed to donate 22% of any sales to Audubon of the Western Everglades for 50 days—commemorating the 50th anniversary of Earth Day.
For more information please contact the gallery at: info@arsenaultgallery.com or 239-263-1214.
____________________________________________________
Spotlight on Arsenault Studio's 'Water' exhibitor Stephen Estrada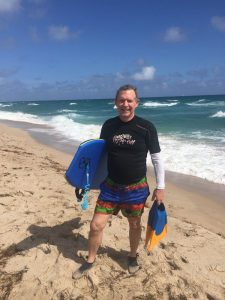 One of the artists being featured by Arsenault Studio and Banyan Arts Gallery in its virtual exhibition, Water, is Stephen Estrada.
Estrada's paintings of the ocean and sky reflect an intimate, human connection with the natural world. His work traces his personal journey from the Pacific to the Atlantic coast, as well as a painterly response to sites in the Caribbean and the Gulf of Mexico.
Stephen was born in Chicago. A year later, his father moved the family to Southern California to be closer to his extended family in Los Angeles and Mexico.
Early experiences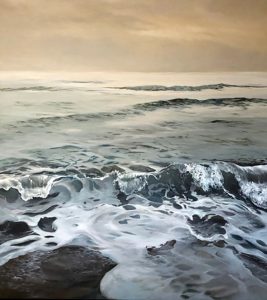 of surfing and hiking instilled in him a deep feeling for the beauty and power of the natural environment. His mother, a painter who had studied at the Art Institute of Chicago, encouraged his early interest in art.
Stephen attended the Art Institute of Boston, but after a massive fire destroyed his studio building and all of his paintings in 1976, he moved to Washington DC to attend the Corcoran School of Art. There he studied with William Christenberry and Robert Stackhouse who encouraged his interest in the natural world as a source for his work.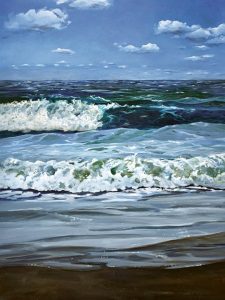 After leaving school, Estrada created paintings based on personal dream sequences that combined disparate images and personal iconography culminating in a series of paintings of wolves followed by large-scale pastel drawings of birds and natural forms.
Stephen's current body of work grew out of a trip down the Pacific Coast Highway in 2010. Back in his studio, Stephen discovered one of his only early surviving paintings: a surfer skidding down a wave, a memory of his years in California. The canvas moved him to return to the sea as an inspiration for his paintings. His ongoing Latitude 37 Series is an exploration of exact points along the 37th parallel from Half Moon Bay, California, to coastal Virginia. Paintings in the series range from turbulent seascapes with dramatic clouds to tranquil views of verdant marshland.
​Stephen is based in Silver Spring, MD. He has shown in museums and galleries throughout the US.
_____________________________________________________
Spotlight on Arsenault Studio's 'Water' exhibitor Reisha Perlmutter
One of the artists being featured by Arsenault Studio and Banyan Arts Gallery in its virtual exhibition, Water, is Reisha Perlmutter.
Although she now lives and works in New York City, Reisha has ties to Naples, Florida, where she was born in 1990. She received her BFA from the School of the Art Institute of Chicago in 2012. Between her undergraduate and graduate degrees, she attended residencies in Italy and France, focusing on traditional atelier studies. She completed her MFA from the New York Academy of Art with a concentration in figurative and anatomical painting.
Her work is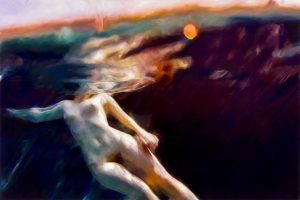 best known for representational imagery of women and water, where she explores the relationship between body and environment as well as perceptions of beauty. Her work is collected and shown internationally. She has participated in museum shows both in the United States and Europe, and her work has been auctioned off several times at Sotheby's. (You can view her CV here.)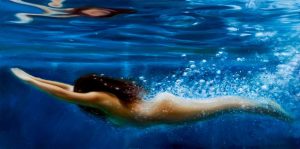 Among the paintings that Arsenault Studio & Banyan Arts Gallery are featuring are Europa, from Perlmutter's 2019 Lunar Series, and Delphinium, a 2018 72 x 36 inch oil on canvas.
She continues to live and work in New York City and you can visit her website here.
________________________________________________________
Spotlight on Arsenault Studio 'Water' exhibitor Amy Moglia Heuerman
Arsenault Gallery had planned a pop up show of new work by Amy Moglia Heuerman when the COVID-19 pandemic struck. So instead, it has included Amy's work in its virtual exhibition, Water.
"Amy's new work gives us hope and reminds us that better days are just beyond the horizon," states Paul Arsenault. "We hope you enjoy her new paintings, share them with friends, and continue to support the arts.
You may view Amy's work on the gallery's website.
Please call the gallery at 239-263-1214 if you are interested in any of Amy's work.
_______________________________________________
Spotlight on Arsenault Studio 'Water' exhibitor Jake Jones

One of the artists being featured by Arsenault Studio and Banyan Arts Gallery in its virtual exhibition, Water, is Jake Jones. Born in California, the onetime newspaper graphics artist is now an award-winning visual artist based in Naples. His love of "all things ocean" shines through in his artworks of sea life on unique canvases – reclaimed surfboards that once carved waves themselves. The sculptures require weeks of cutting, scraping and sanding, but what emerges at the end of Jone's process are unique bas-relief ocean life portraits cutting through sea grass or waves in a longboard frame. [Go here to read Jake's 2019 interview with Harriet Howard Heithaus for the Naples Daily News.]
________________________________
4.        Public Art
'Water the Source of Life' mural being installed in Fort Myers' Viva Court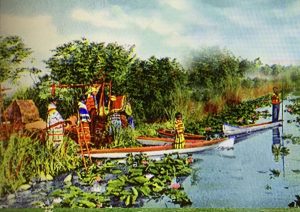 The Fort Myers Mural Society is launching a new mural project this week. Called "Water, the Source of Life," it is being painted by local muralist Erik Schlake in Viva Court in downtown Fort Myers.
In its press release announcing the project, the Fort Myers Mural Society states that the mural will draw attention to the Seminole Nation's desire to preserve and share their culture while reminding all of us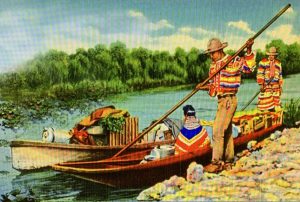 of the importance of clean water.
Traditional Seminole cultural, religious, commercial and recreational activities depend on clean water, which is inextricably linked to a healthy Everglades ecosystem. In fact, the Tribe's identity is so closely linked to the land that Tribal members believe that if the land dies, so will the Tribe. Consequently,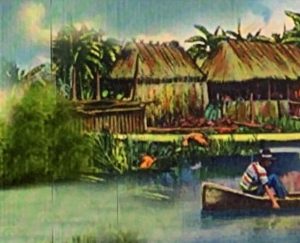 when the Everglades went into decline, The Tribe recognized that they had to act to protect and preserve the endangered natural ecosystem. So the Tribe formulated an ambitious $65 million multi-year program designed to mitigate the impacts of development on the environment and, more specifically, improve water quality, increase water storage capacity, enhance hydroperiods and remove phosphorus and other pollutants from water leaving the Reservation,

 flowing through Big Cypress National Preserve and entering Mullet Slough and the Everglades Protection Area. Because of its importance, the Seminole Everglades Restoration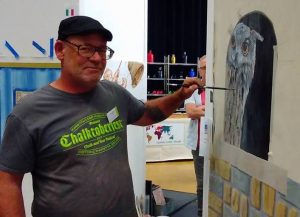 Initiative has been included in the report issued by the Governor's Commission for a Sustainable South Florida on the projects needed for Everglades restoration.
The Seminole Tribe occupies a prominent place in the history of Southwest Florida, particularly Fort Myers. The fort from which our town takes its name was constructed to serve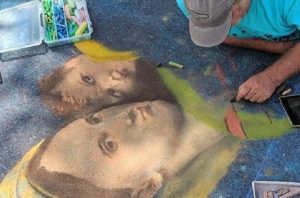 as a base of operations for locating, rounding up and deporting the Seminoles living in the Big Cypress and Everglades in 1850. When the federal government could not persuade Chief Billy Bowlegs and his people to voluntarily relocated to Indian territory in present day Oklahoma, they instigated a war that ended in the Spring of 1858 with the surrender and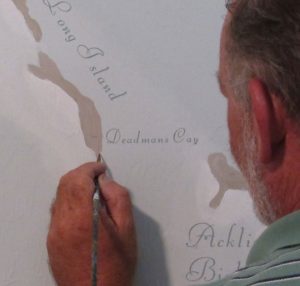 deportation of Bowlegs and 123 of his tribe. But roughly 300 Seminoles refused to leave, including 108-year-old Sam Jones, the former leader of the once mighty Mikasukis. They were the undefeated, the unconquered. But they did not possess an acre they could call their own until the State of Florida set aside 100,000 acres of swamp, sawgrass and wilderness as a reservation which exists to this day.
"Historians and anthropologists share with us the Seminole contribution to southwest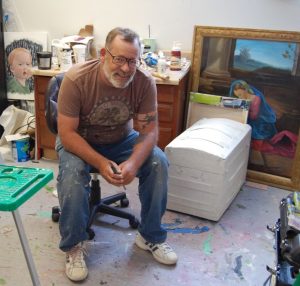 Florida's cultural legacy," the Fort Myers Mural Society amplifies. "Already a vulnerable population, the Tribe depends heavily on its natural resources for economic and sacred cultural identity. This is especially true when climate change alters the landscape and ecosystems on native lands. When hunting, fishing, and traditional gathering sites shift, and plants, animals, and aquatic species disappear, the Tribe will be unable to protect an ancient way of life."
Muralist Erik Schlake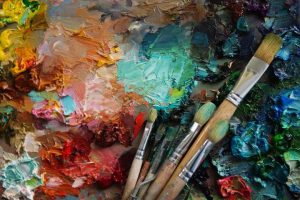 started his art career in St. Louis at the age of 23. After studying fine art, he felt unsettled until discovering various forms of decorative arts.  Becoming fascinated with the work of European decorative painters, the New York native quickly moved his work in that direction. Erik has worked with numerous private and commercial clients, developing one-of-a-kind murals and a multitude of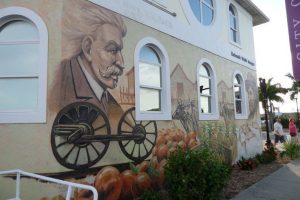 decorative arts in both residences and businesses locations. The project also bear the influence of contemporary street art and Schlake's participation in 2017, 2018 and 2019 in Salon, a world-wide gathering of artist from different countries that exhibit their work, teach master classes and discuss old and new techniques.
Pre-COVID-19, the Fort Myers Mural Society shared and celebrated the mural painting process with the community through an event it has affectionately called an "Art Stumble." However, in response to the pandemic and the ban on public events, the Society is inviting everyone to participate in the process instead via:
https://www.facebook.com/fortmyersmuralsociety/,
https://www.fortmyers-sanibel.com/ and
https://www.facebook.com/erikschlakedesign.
For more information, please contact fortmyersmuralsociety@gmail.com or telephone Shari Shifrin at 239-461-7245.
_____________________________________________________
City of Fort Myers' website now contains table of exterior artworks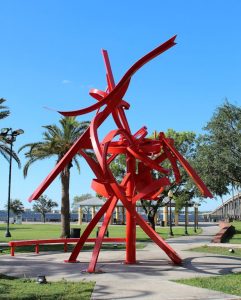 The City of Fort Myers' website now contains a table listing each of the outdoor artworks that comprise the City's public art collection, together with the artist who made the piece, the date it was installed and its location. Links are provided for some of the pieces that will take visitors to pages that furnish photographs and stories about their history, what they represent and the artists who created them.
"With the first official piece of Fort Myers public art dating back to August 17, 1913, we are fortunate to enjoy a long history of supporting the acquisition of additional installations," states the intro to the table. Go here to view this page on the City's website.
_____________________________
5.       Outdoor Art Fairs and Festivals
No outdoor art fairs or festivals were scheduled for the month of May. The 2020-2021 art festival season will presumably start up in October. However, year-round events such as Fort Myers Art Walk have been cancelled for the time being due to the COVID-19 pandemic.