May 21 'Best Seats in Your House' features three one-act plays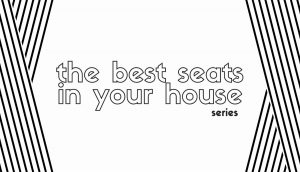 Theatre Conspiracy at the Alliance for the Arts will present a series of online plays beginning May 21 at 7:30 p.m. This virtual streaming initiative not only gives audiences a chance to experience theater from the comfort of their own homes, it creates opportunities for actors in the area to perform safely from home. It's called The Best Seats In Your House, and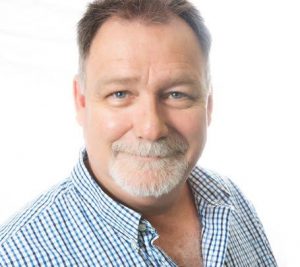 the series kicks off May 21 and continues May 28 with productions directed by Bill Taylor and featuring local favorites including Stephanie Davis, Kayleigh O'Connell, Anna Grilli, Lemec Bernard, Imani Williams, Madelaine Weymouth, Steve Coe and Katie Pankow.
The first part of the series on Thursday, May 21 includes short one-act plays written especially for online viewing:
Taking Sum Lumps by Ken Preuss, starring Kayleigh O'Connell and Anna Grilli: A young woman breaks a mirror and is offered options by an agent in charge of dispensing the bad luck. Will she spread the bad luck across 7 years or take it all in one lump sum?
Screen Time by Jonathon Ward, starring Imani Williams and Lemec Bernard: Mag and Ryan, best friends since college, confront doom with Zoom, social distancing with close-up romancing in a pandemic fatigued world.
Day Four by Reina Hardy, starring Madelaine Weymouth and Steven Coe: Amanda and Gabe are in Day Four of lockdown at each other's apartments. Gabe is engrossed in video games while Andrea begins to need more. She is online and in love with him while Gabe is online and in a battle for his video game life. Will Gabe respawn in his video game or in love?
Productions are free to stream, but a suggested donation supports the future of the arts in Southwest Florida. Pre-registration is required at ArtInLee.org/BestSeat in order to provide an access link prior to show time.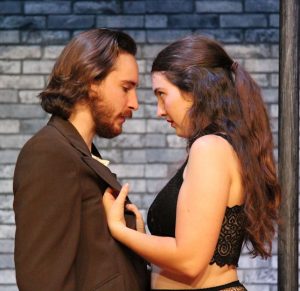 Now celebrating its 45th anniversary year, the Alliance for the Arts is a nonprofit community visual and performing arts center located in the heart of Fort Myers, Florida. Since 1975, the Alliance has been committed to transforming lives and improving community through the arts. For more information, please call 239-939-2787, visit http://www.ArtInLee.org, find the Alliance on Facebook (http://www.Facebook.com/ArtInLee.org),  Instagram (@AlliancefortheArts) or follow the Alliance on Twitter
(@ArtInLee).
May 13, 2020.
RELATED POSTS.