KT Curran and Eric Raddatz discuss the future of film and film festivals during virtual T.G.I.M.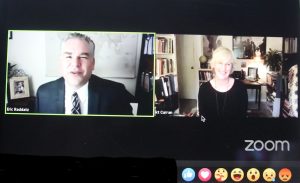 Filmmaker KT Curran was Eric Raddatz's guest on the Fort Myers Film Festival's virtual T.G.I.M. on Monday night and among the topics the duo discussed was the future of filmmaking in a world dominated by COVID-19, social distancing and the threat of subsequent waves of infection.
Of course, we're all aware that the coronavirus pandemic shut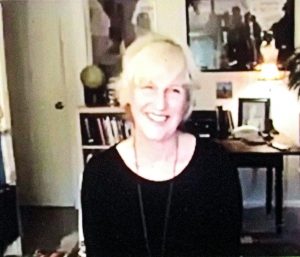 down film and television production overnight. All you have to do to be reminded of how this is playing out is tune into the late night shows, where you'll find Jimmy Fallon, Stephen Colbert, Jimmy Kimmel, Seth Myers and James Cordon broadcasting from the isolation and safety of their luxurious homes. From big budget to indie fare, countless productions around the globe are on hold, and filmmakers are thinking hard about the changes they'll have to make once production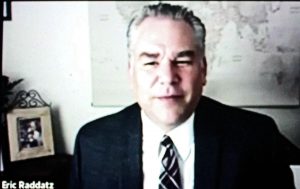 resumes.
"Many of us are rethinking how we're going to make films going forward because it's really difficult to maintain social distancing when you're shooting a film," said Curran, whose SOURCE PRODUCTION thriller Surviving Lunch won Best Feature at last year's Fort Myers Film Festival (as well as top honors at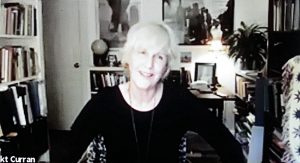 film festivals across the country). "The actors are very close together and there's lots of physical contact. The crew are always helping each other and working together. Everyone is glued together watching the frame. We're going to have to rethink all of that."
But even behind-the-scenes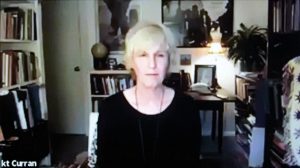 aspects of filmmaking pose a serious risk of infection in a COVID-19 world. Such as the craft services that actors, directors, cameramen and women and the rest of the crew have come to take for granted – tailors, shoemakers, costume designers, dry cleaners, prop houses, camera houses, florists and restaurants.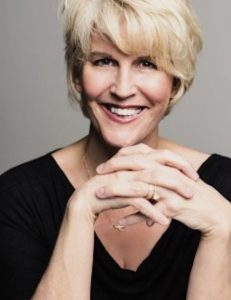 "Do we substitute little boxes of food for the big table of food that people graze on throughout the day? Lots of hand-washing stations [will be a must]. Restricting the amount people on the set at one time [may be necessary too]. And the films that are greenlighted going forward will probably be smaller films. Surviving Lunch had 250 kids interacting and fighting. I wouldn't be able to make Surviving Lunch right now, unfortunately."
While restricting the number of people on set may sound both logical and feasible, it comes at a cost. Less people will in all likelihood mean that it will take longer to film a scene, adding to the overall length of time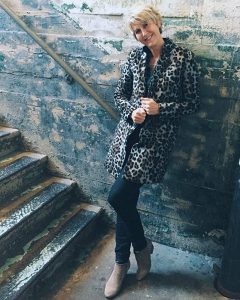 it takes to shoot a film or television episode. And in the realm of television and movie production, time is money.
There's broad recognition among studio executives that a uniform set of standards is needed. With Contagion director Steven Soderburgh at the helm, the Directors Guild of America is already at work with epidemiologists, virologists and other health experts to evolve best practices, which might include taking crew members' temperatures before they enter a set or studio lot, testing cast and crew for antibodies and isolating everyone involved with a shoot in a hotel or assigned housing two weeks before and throughout the duration of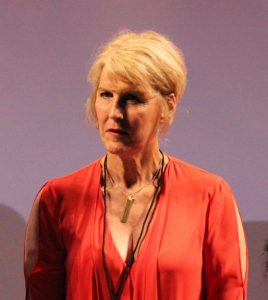 filming.
"Further measures will have to be put in place, such as providing crew members with masks and gloves, instituting extra cleaning shifts and ensuring that makeup artists and hairdressers dispose of brushes and other tools once they use them on an actor," write Brent Land and Justin Kroll in "Post-Pandemic Hollywood: Inside Plans to Make Movie and TV Sets Safe Again" for the April 22, 2020 edition of Variety.
And then there's the issue of legal liability.
While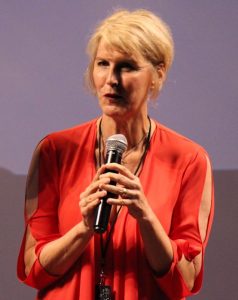 public officials from the President of the United States to governors, mayors and public health directors can hide behind the shield of sovereign immunity, movie makers may be exposed to legal liability if they fail to take appropriate steps to protect cast and crew. And who knows what steps will be deemed appropriate under negligence principles dominated by the concept of "foreseeability," which asks whether persons causing an injury (or in this case, a coronavirus infection) should have reasonably foreseen the general consequences that would result from their action or inaction.
No one wants to be sued, especially by an A-List actor like a Tom Hanks,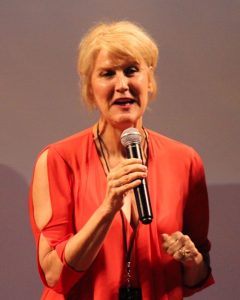 whose lost income or wrongful death claim could easily extend into the 9-figure range. But most film and television productions have to be bonded and insured. Some underwriters may opt out completely. Even if it remains possible to obtain the necessary coverage, the premiums may very well price smaller filmmakers and crowdfunded projects out of existence.
And even if they're insurable, older actors and crew along with people of color may not be able to find work in film and television due to perceived risks associated with their age, ethnicity or pre-existing conditions – which implicates a whole new constellation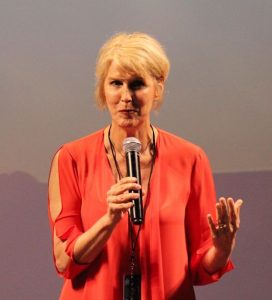 of age and racial discrimination considerations and claims.
And then there's the cost of testing, protective gear and disinfecting entire sets, lots, studios and locations.
There are opportunities for budgetary cuts, of course. Until an effective vaccine is developed, it is unlikely that it will be possible to shoot television and film projects abroad. "Other projects are weighing whether to shoot entirely on sound stages and backlots," Land and Kroll add. "They recognize that cast and crew risk getting exposed if they film on city streets and other locations."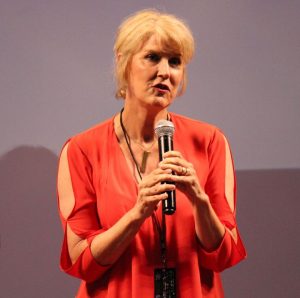 And as Curran and Raddatz discussed during virtual T.G.I.M., the pandemic is also likely to exert a pervasive influence on the theme and content of those films and television shows that do get made.
"Before the pandemic struck, I was thinking of making a modern-day Big Chill about a group of young adults on this very intense weekend where they gather to find a missing friend who's disappeared," Curran disclosed. "As they search for her, they go back in their mind to their high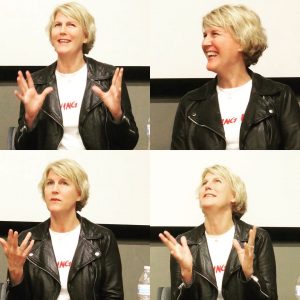 school years and try to figure out why their lives have become derailed. I was seeing a lot of lost Millennials. They have so many choices that they are almost paralyzed about how to move forward. But now with the pandemic, I don't know if a story like that has traction."
KT went on to observe that people right now are rethinking who they are, what they want, and what matters.
"Our bubbles have gotten much smaller. We're all realizing the importance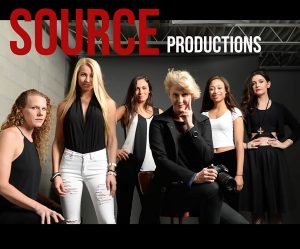 of family and being with the people we love. I've been thinking of a new story called Six Feet Apart about two people who fall in love during a pandemic and have to stay six feet apart. How do they do that? How do they learn about each other? How do they deal with their physicality and passion as they're falling in love? These kinds of stories are interesting me now. So I'm not sure what my next film will be. There are a lot of stories mulling around in my notebook."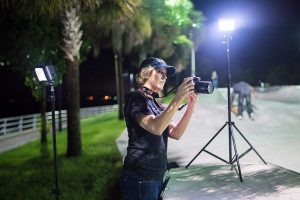 Curran is leaning in a direction that's being considered, if not fully embraced, by her colleagues and brethren in the film and television industries. There may be new interest in screenplays that feature fewer actors and locations. Smaller sound stages and D.I. facilities will enable them to get by with a skeleton crew that can be economically sequestered during the production. While indie filmmakers may have more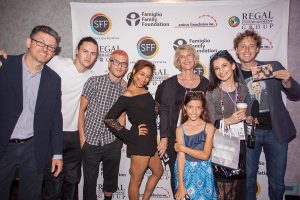 flexibility and latitude in this regard, there will be limitations on how small a studio production can go without angering unions or violating collective bargaining agreements. Nevertheless, blockbusters and big budget musicals like La La Land and In the Heights and big-budget ensemble movies may be shelves for the next few years.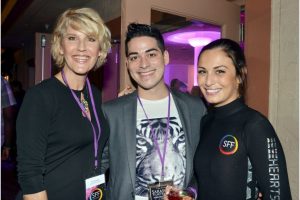 Even though the content, size, scope and locations of movies is likely to change in material ways as a consequence of the COVID-19 pandemic, Curran does not think that virtual options will gain much of a foothold among viewers, especially those who typically patronize film festivals.
"We have to look at new paradigms and avenues for distribution,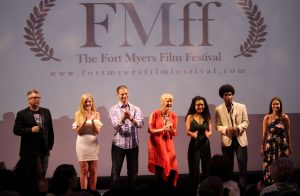 including virtual film festivals," she concedes. "But there's such a buzz and so much excitement going to a live film festival like the Fort Myers Film Festival or the Sarasota Film Festival – being able to see your film on a screen in a big theater and hear the way the audience responds."
Many of us miss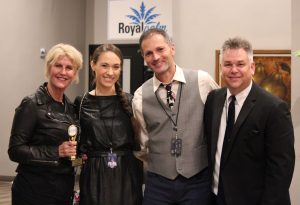 the communal experience of being with people and reacting to a film together. After all, it was that shared experience that prompted Thomas Edison to re-purpose his peephole viewing kinetoscope from and individual-centric curiosity to technology that enabled the projection of moving images on a screen that could be viewed by an entire room full of people who could laugh together, get scared together and get thrilled together.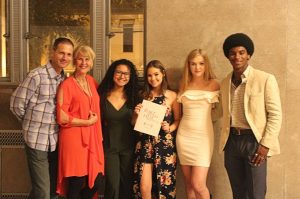 Until an effective vaccine is available, precautions will be necessary. That may necessitate novel approaches like screening films in unconventional indoor settings, removing seats so that people are spaced farther apart, and moving screenings to outdoor environments that are not only more conducive to social distancing but eliminate the transmission hazards associated with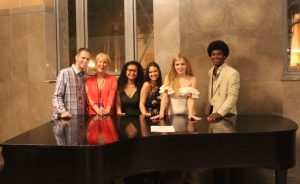 recirculating contaminated ventilated air. The Fort Myers Film Festival has a tradition of screening some films each year on the lawn at the Edison & Ford Winter Estates. It might also become necessary or desirable to move other screenings outdoors to either First Street, the Sidney & Berne Davis Art Center's rooftop sculpture garden or Cornog Plaza at the Fort Myers Regional Library.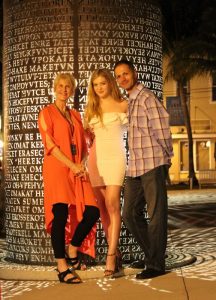 Perhaps that would be a paradigm shift area cineastes and sponsors could eventize and rally around.
Whatever the future holds for the studios, indie filmmakers like KT and SOURCE PRODUCTIONS, theaters, and film festivals, there's a lesson to be derived from Curran's 9th Annual Fort Myers Film Festival Best Feature, Surviving Lunch.
"We all have to remember to be kind, to be patient, to take a deep breath," KT emphasizes. "As tense as we all are, it's so important to be kind, which is the message of Surviving Lunch."
May 13, 2020.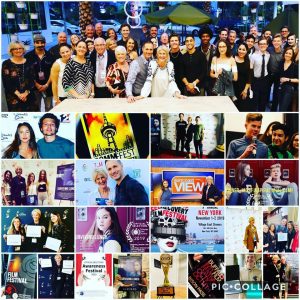 RELATED POSTS.