Olivia Rodriguez
Olivia Rodriguez portrays a young Carol Burnette (Helen) for Arts Center Theatre in Hollywood Arms. The 14-year-old Marco Island resident (by way of Boston, Massachusetts) discovered her love for performing at a very young age through dance and theatre. In 2019, she played the role of Sir Robin in Monty Python's Spamalot and in 2020 played the role of Katrina in The Ghost in the Typewriter.
Over the past eight years,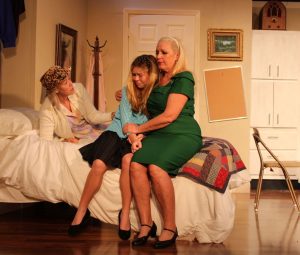 Olivia has performed with her dance company at the annual tree lighting ceremony and various recitals. In school, a member of both the fencing club and tennis team, her favorite subjects are history and science.