'Hollywood Arms' a dramedy about shattered hopes and realized dreams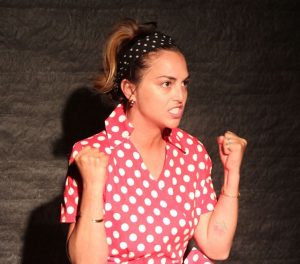 Arts Center Theatre presents Hollywood Arms March 15 through April 2. Based on Carol Burnett's memoir One More Time and filled with wry humor and true-life grit, Hollywood Arms is a story about shattered hopes and realized dreams.
A period piece, the story is set in California in 1941 and 1951 in a dingy one-room apartment called the Hollywood Arms that's located one block north of Hollywood Boulevard. There, three generations of women on welfare attempt to eke out a hardscrabble existence in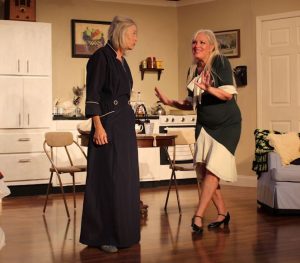 pre and post war California during the wane of Hollywood's Golden Age.
The family's matriarch is a tough, wise-cracking-yet-tender Christian Scientist grandmother played by Leslie Sanderson. Her beautiful, wide-eyed but emotionally distant daughter (played by Louise Cornetta) is an aspirational celebrity journalist who sabotages her ambitions and drowns her disappointments in a bottle. And then there's Helen,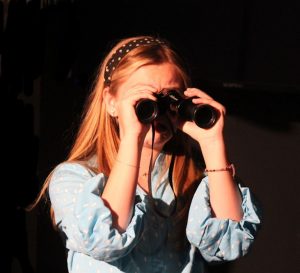 whose only escape from her foisted role as caretaker of her pill-popping Nanny and alcoholic mother is the roof of the rundown apartment house, where she creates her own magical world at the foot of the Hollywood Hills.
The production introduces Olivia Rodriguez as young Helen and Cristina Villareal as an older Helen, as she succeeds a decade later in freeing herself from the cycle of despair that consumed both her mother and her father in spite of her grandmother's belittling and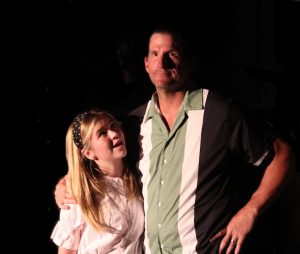 demeaning predictions of abject failure.
Written by Carol Burnett and her daughter, Carrie Hamilton, Hollywood Arms provides a transfixed stare into the influences and obstacles the fearless entertainer overcame to become one of the most beloved and successful comedians of all time and a role model for next generation female sketch artists like Tina Fey, Amy Poehler and Kristen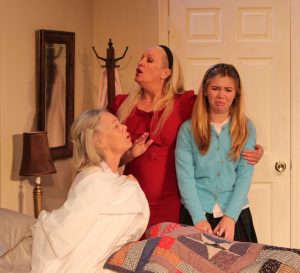 Wiig.
You don't really know – or understand – Carol Burnett until you've seen Hollywood Arms.
March 13, 2023.