Cassie Sampson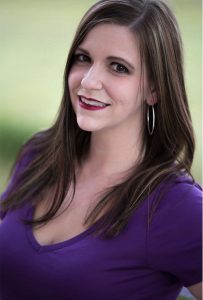 A local stage actor, Cassie Sampson has been involved in over 20 productions at Cultural Park Theater, both on and off stage, since making her CPT debut in Godspell in 1996. Her credits include Ronnette in Little Shop of Horrors, Gwendolyn Fairfax in The Importance of Being Earnest, Becky Two Shoes in Urinetown, Sister Robert Anne in Nunsense, Chelsea in On Golden Pond, Annas in Jesus Christ Superstar, Little Red in Into the Woods and Chiffon in CPT's 2004 production of Little Shop of Horrors. She also played Melissa in Lives of the Great Waitresses for Theatre Conspiracy at the Alliance for the Arts, where she was reunited with Karen Goldberg, who not only directed the production but had Cassie as a student at Cypress Lake Center for the Arts in 1997 and 1998.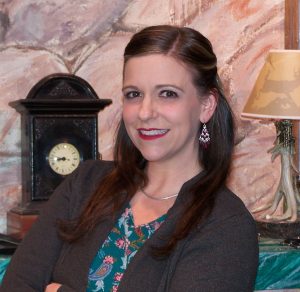 As a child, Cassie was a member of the Screen Actors' Guild, having appeared in the several national commercials. A graduate of Cypress Lake Center of the Arts majoring in theater, Cassie has a background in the technical world of stage and classical vocal training.
Cassie will next appear in the role of Leann in A Piece of My Heart for Cultural Park Theater.
November 4, 2020; revised October 29, 2021.