FMFF Season 11 starts with the resumption of TGIM on December 7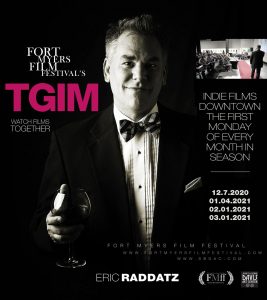 The Fort Myers Film Festival starts its 11th season with the resumption of T.G.I.M. on Monday, December 7. As in years past, T.G.I.M. gives area cineastes a look at how the Fort Myers Film Festival views submissions and a voice in the selection process.
"This is one of the highlights of our season," says Melissa Tschari DeHaven, producer and co-host of T.G.I.M. and the Fort Myers Film Festival, who is excited for a full season of film. "It's so much fun! Everyone loves coming out on Monday nights. There's always something happening that you wouldn't expect on a weeknight."
The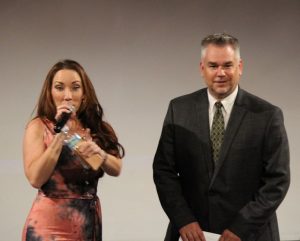 house opens for cocktails at 6:30 p.m. Screening start promptly at 7:00 p.m. in the Grand Atrium of the Sidney & Berne Davis Art Center, which is located at 2301 First Street in the downtown Fort Myers River District. Tickets are $10 for adults and $8 for seniors and students.
Because of the pandemic, last season's film festival was delayed until October. As a result, there will only be four T.G.I.M.s this season (the others are scheduled for January 4,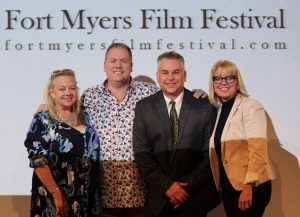 February 1 and March 1, 2021), so make the most of your chance to see a sampling of the works that independent filmmakers have submitted for inclusion in next year's festival.
The Fort Myers Film Festival is an intelligent independent filmmaker's preferred event to create, unite and showcase the finest artistic cinematic works. For submission,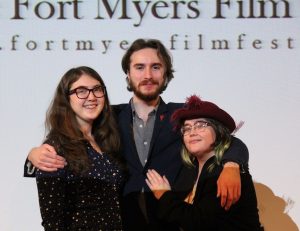 volunteer and sponsorship opportunities contact eric@fortmyersfilmfestival.com.
November 6, 2020.