Fort Myers' Public Art Committee seeks two new members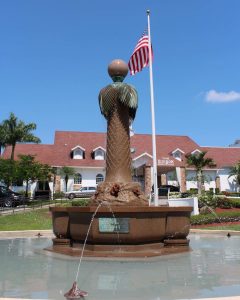 The City of Fort Myers Public Art Committee is seeking two new members. This represents an exciting opportunity for two art-minded people to provide input on the Committee as it implements ambitious annual and 5-year plans that include creating art hubs within each of the City's six wards, commissioning a "gateway" art installation at the corner of Martin Luther King, Jr. and Veronica Shoemaker boulevards, and installing a public artwork in the new park that the City is constructing in the Forum.
The City of Fort Myers has been quietly building a public art collection for decades. Its earliest public artwork, the Tootie McGregor Fountain,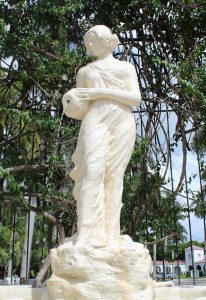 dates back to 1913, with The Spirit of Fort Myers (popularly known as Rachel at the Well) being added in 1926. In 1959, local resident Evelyn Rhea devised an 1880 white marble sculpture of a German siren named Lorelei to the local library, but it would be another 30 years before North Fort Myers sculptor D.J. Wilkins began casting a host of representational sculptures at the behest of the City's Beautification Advisory Board. Over the ensuing 15 years, the "Sculptor of Fort Myers" created a total of 23 public artworks and installations, including The Florida Panther (1988), Uncommon Friends (1988), The Great Turtle Chase (2000) and USCT 2nd Regiment Monument (Clayton, 2000) and the Wes Nott Statue at Lee Memorial Park (2000).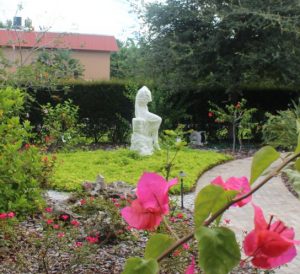 And in 2001, Florida Power & Light Co. gave the city Caloosahatchee Manuscripts, the Jim Sanborn light sculpture that bathes the Sidney & Berne Davis Art Center in illuminated letters after nightfall, to commemorate the conversion of its power plant from oil to natural gas. But it was not until 2004 that the city established a formal public art program.
Through its public art program, the City today seeks to acquire and maintain a quality and diverse public art collection that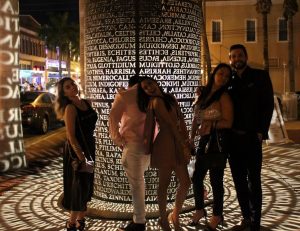 will aesthetically enhance and engage the community, promote greater awareness of and appreciation for art, and respond to and reflect the unique character and history of the city. Within that context, the Public Art Committee works to enhance the City's cultural identity, encourage collaborative public/private partnerships, promote tourism, fuel economic growth, provide a supportive environment for both visual and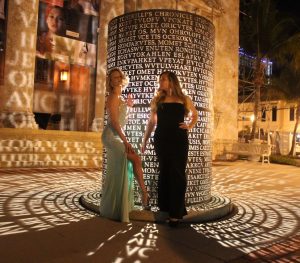 performing artists and to improve the quality of life for all its citizens and visitors.
The Committee meets for roughly two hours on the third Tuesday of each month. Carolyn Gora serves as Chairwoman. The Committee is rounded out by Betty Adams, Patricia Collins, Sharon McAllister, David Meo, Betty Middlebrooks and Ava Roeder.
If you're interested in having a voice on the Committee, you need not live in either ward. Anyone can serve who either:
resides within the city limits and has an interest or background in the arts; or
works within the city limits or currently serves as a member of an arts board or committee in the City.
In addition to establishing art hubs and adding two new artworks/installations, the Committee has specified in its annual plan for 2020-2021 a dozen other goals and objectives, including facilitating and promoting the Buck's Backyard mural project at historic McCollum Hall; expanding the free Otocast mobile
phone app to include the City's entire public art collection; establish an Adopt-a-Sculpture program so that all 69 outdoor artworks in the City's collection can be properly maintained; formulating a hurricane preparedness and disaster response plan; creating an Art on City Streets and Public Infrastructure Art Program; and advancing public art awareness, promotion and outreach.
If you meet either of the foregoing qualifications and wish to be considered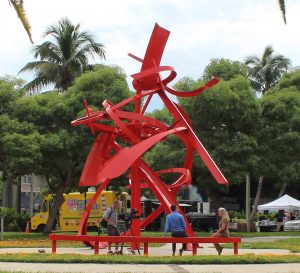 for either of the two PAC vacancies, simply go here and complete the one-page application form on the City's website. It's quick and easy. If you'd like to view a copy of the Committee's proposed 2020-2021 Annual Plan, please contact the City's Public Art Consultant Tom Hall either by emailing tom@artswfl.com or calling 239-691-2292.
November 8, 2020.