Paula Eckerty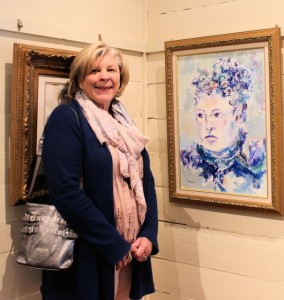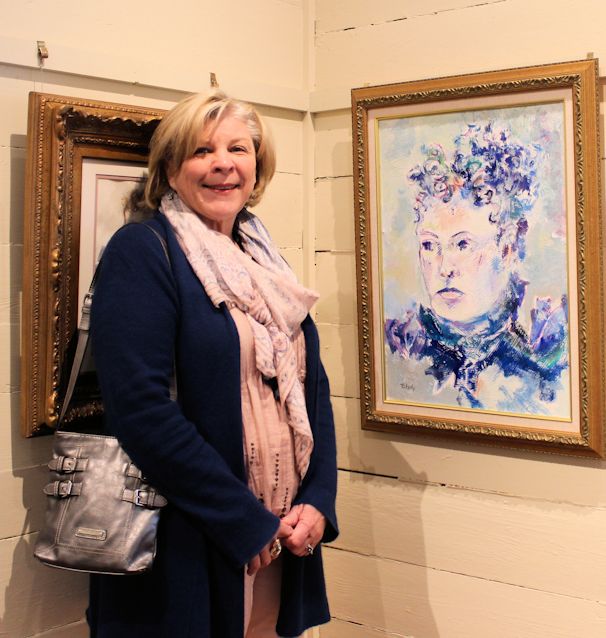 Artist:  Paula Eckerty
Genre:  Impressionist
Motifs:  Portraits, Figures, Landscapes
Her Art:
Paula Eckerty began her love affair with art in farm country in northern Indiana, where she pursued interests in stained glass, quilting, and needlework. Following her arrival in Cape Coral some 30 years ago, Eckerty spent many years in the field of decorative painting. During that span, she painted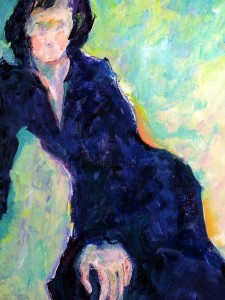 murals and furniture, and introduced students to the love of paint and brush inside her comfortable home studio. "If it sat still, it got painted." Paula quips.
Then, several years ago, Eckerty had an epiphany after enrolling in a class taught by the late Gale Bennett, who has been called Southwest Florida's most renowned native artist and art teacher. Between 1996 to 2007, Bennett welcomed nearly 1,000 artists to his workshops in Monet's famous village of Giverny, where his pupils were treated to the rare privilege of painting in Monet's gardens. In fact, in 2002 the French magazine Plaisir de pendre called Bennett "one who could justly lay claim to the title of successor to the great Monet."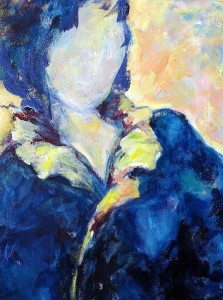 The experience opened her eyes and gave her sight, says Eckerty, who was one of 15 workshop alumni invited to help Bennett's widow, Cello, complete a book Gale started nearly 30 years prior to his death. (The other 14 participants were Sanibel residents Marcy Calkins, Sheila Hoen, Jane Hudson, and Marilyn Miglio; Cape Coral residents Barbara Mintz, and Joanna Olsen; Fort Myers resident Barbara Wilson; former resident Pat Dunn (now of Nashville, TN); Punta Gorda/Port Charlotte residents Liz Hutchinson-Sperry, Jane Geronime, and the late Muriel Van Patten; as well as Gayle Keith Ashley of Useppa and Caroline Homes Nuckolls of Marietta, GA. Eyes into Art was released earlier in 2014 at a retrospective held at the Lee County Alliance for the Arts.)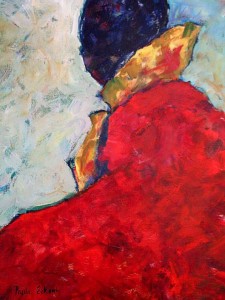 Today, Eckerty paints mostly from her imagination, deep memories of nature and the intense beauty of her surroundings in Southwest Florida. Paula believes it is impossible to compete with Mother Nature in a painting so she tries to grab an impression and create as much movement and light in her painting as possible. She has had shows at BIG ARTS on Sanibel Island, Florida West Arts and Arts for Act Gallery, of which she is a proud supporter.
"My eyes have been opened to the beauty and complexity of nature," Paula states." I rarely paint a specific view or person, but mostly from my mind…what I remember from seeing and experiencing is in the bank somewhere in my head."
Portrait of Laura Jane Hendry Thompson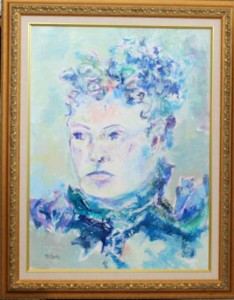 Eckerty rendered a portrait of Laura Jane Hendry Thompson for the Fort Myers Founding Female Portrait Exhibition. Laura Jane Hendry holds the distinction of being Fort Myers' very first bride. She married C.W. "Waddy" Thompson on June 22, 1873. Laura was the eldest daughter of Captain F. A. and Ardeline Ross Lanier Hendry. Thompson was a telegrapher assigned to the Fort Myers relay station. The couple had four children, one of whom died while still a child.
Laura ran the telegraph office until her untimely death from tuberculosis on May 10, 1895. She was just 38. According to the obituary that the Fort Myers Press ran the following day, she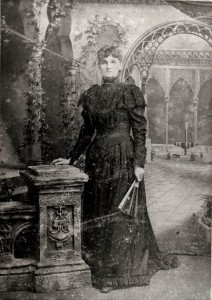 "fully realized her approaching end, and calmly and resignedly met it, calling to her bedside her children to whom she left tender messages, and bidding loving farewells to all her family." The Press went on to describe her as "a woman of unusual force of character, keen perception, and bright and active intellect, which made her a strong and earnest advocate of whatever cause she espoused."
One of those causes was temperance, and in that regard, Laura played an instrumental role in organizing the W.C.T.U.. She also took up the cause of the Seminoles, writing a number of articles published in east coast papers that described the injustices the Seminole nation had suffered at the hands of the federal government and State of Florida,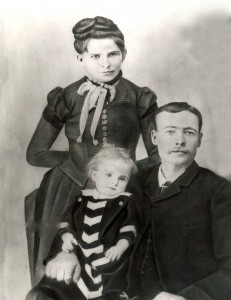 Hendry family folklore states that Capt. Hendry named the town of LaBelle in honor of his daughters, Laura Jane and Carrie Belle, who married Edward L. Evans. It was F.A. who named Lee County in honor of his hero, General Robert E. Lee, and LaBelle ultimately became the county seat of Hendry county after it ceded from Lee County and was created by the Florida Legislature on May 11, 1923, one day following the 28th anniversary of Laura's death.