Lambertus "Berry" van Boekel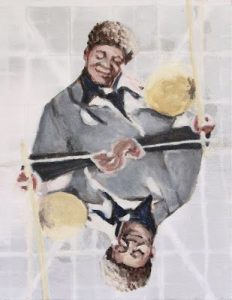 Artist:  Berry van Boekel
Genre: Portraiture, Figurative Painting
His Art:
Berry is presently engaged in an ongoing "intensely obsessive" project to document the musicians and bands he listens to. His process is as intriguing as the artworks themselves. It dates back to February of 1983, when the artist was just 18 years old.
"In the midst of exploring music, I made a chart of the 10 tracks that I'd enjoyed most," Berry recounts. "Then three days later I made another one, and I've continued to do so every three or four days since.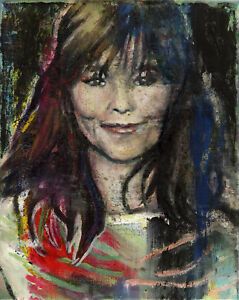 At the end of each year, I collect all the charts and compile a list of 100 songs from it."
In 1986, Berry began illustrating the lists, first with a copy machine but soon after with drawings.
"The Top 100 of 1991 was the first in which all one hundred entries were drawn by hand," Berry continues. "I have claimed many times that a particular year was going to be the last one, but instead I continue with more zeal every year."
Firmly rooted in portraiture and figurative painting, his work nevertheless explores a variety of stylistic approaches. The simple elegant concept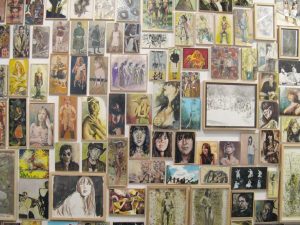 of the list not only allows for experimentation with a wide range of musical tastes, but also gives van Boekel license to evoke different moods and sensibilities within the paintings.
In its current iteration, the series consists of hundreds of small paintings and drawings of popular musicians. Not surprisingly, the series has developed an avid following of art collectors,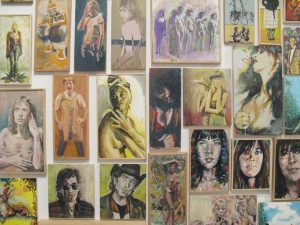 curators and music fans around the world.
Recently van Boekel opened The Top 100 Archive and Studio, a space near downtown Fort Myers dedicated to the history of his Top 100 project. The first exhibition in the space, The Top 100 2020, will remain on view at through November 2021. The works displayed in the Artist Grant Recipient Show at the Langford Kinston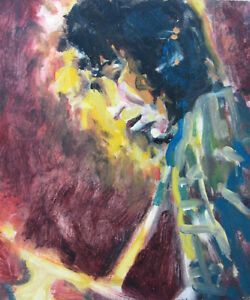 Home are selections from the Top 100 2019 and from The Top 100 2021, the most current series still in progress.
Prior to opening The Top 100 Archive and Studio, Van Boekel exhibited his Top 100 works with the prestigious alternative non-profit space White Columns in New York. Other esteemed venues include Skylab in Columbus (the 1999 show represented the very first presentation of his Top 100 works, but he has exhibited there several times since), Country Club Projects in Cincinnati, Peel Gallery in Houston, Tempus Projects in Tampa, and the NADA Art Fair in Miami.
Bio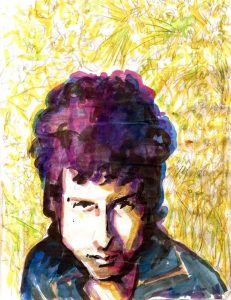 Van Boekel moved to the United States from the Netherlands in 1993. He was educated at the Academie voor Beeldende Kunsten in Enschede in the  Netherlands and Ohio State University where he received his MFA. Berry shares his extensive knowledge of art and art history with students through "Hands on Art History" at the Centers for the Arts Bonita Springs and 5-week classes in drawing and painting.
October 28, 2021.