Meet November 2021 TGIM celebrity judge Mike Donlan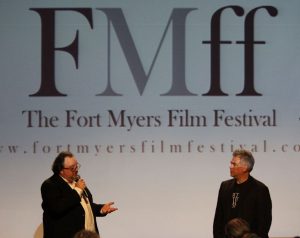 Mike Donlan will be one of November's celebrity TGIM judges. Mike is the graphic designer for WGCU Public Media and Professor of Journalism at Florida Gulf Coast University, where he's taught since 2010. As Graphics Editor at the Fort Myers News-Press from 2003 through 2016, Mike was responsible for spotting potential for, planning and promotion of visual storytelling. Donlan has a Master of Fine Arts from Massachusetts College of Art and a B.A. from California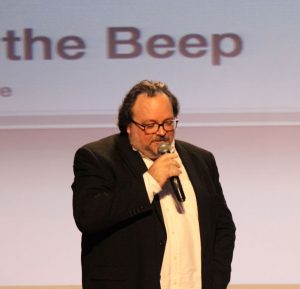 State University-Chico.
"It's really hard to enjoy a movie if I can't get beyond its technical aspects," Mike notes. "If it's poorly crafted or poorly written, it's impossible for me to suspend disbelief [and get absorbed in the story and characters.] While the visual stuff is pretty easy to evaluate, for me, it's mostly the writing and how effectively the director and director of photography can come together to execute the writing."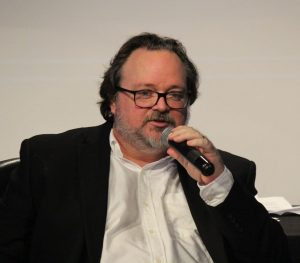 When asked to name his favorite film of all time, Donlan goes classic, choosing Lawrence of Arabia, a sweeping, highly literate historical epic that covers the Allies' Middle Eastern campaign during World War I as seen through the eyes of the enigmatic T. E. Lawrence, played by Peter O'Toole (and the role that made him a star). The film won seven Academy Awards, including Best Picture and Best Director, and also included Alec Guinness, Omar Sharif, Anthony Quinn, Jack Hawkins and Jose Ferrer. Interestingly,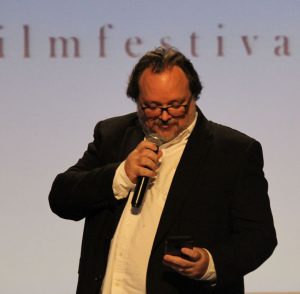 after its 1962 London premiere, 20 minutes were cut from film, and an additional 15 more minutes were removed from the 1971 reissue. This abbreviated version was all that was available for public consumption until 1989, when several of Director David Lean's favorite scenes were added back and several others with which he'd never been satisfied were removed. Today, the film's running time is a whopping 216 minutes!
Switching to the topic of favorite Christmas movie, Mike cites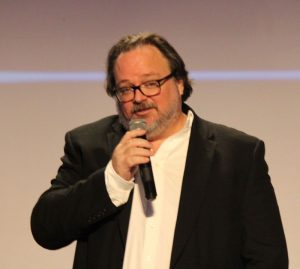 A Christmas Story. Another classic, A Christmas Story revolves around a bespectacled boy named Ralphie who wants only one thing for Christmas: an Official Red Ryder Carbine-Action 200-shot Range Model Air Rifle! An infamous leg lamp, outrageous pink bunny pajamas, an irritable department store Santa, and a triple-dog-dare to lick a freezing flagpole are just a few of the obstacles that stand between Ralphie and his Christmas wish.
The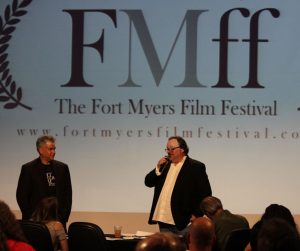 Associated Press described A Christmas Story as "a joyous Christmas miracle," and The New York Times added that the musical is so dazzling, "you would have a Grinch-sized heart not to feel a smile spreading across your face" as you watch the show.
The 1983 classic was subsequently been adapted for the stage, and the musical ran at Broadway Palm Dinner Theatre two years ago to considerable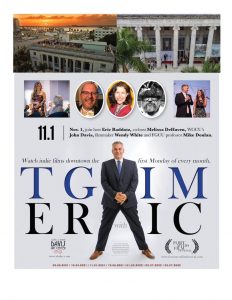 fanfare.
Joining Mike at the celebrity judges table for November will be WGCU producer/reporter and Morning Edition host John Davis and Roses Are Blind screenwriter and attorney Wendy White. The house opens for cocktails at 6:30 p.m. Screening start promptly at 7:00 p.m. in the Grand Atrium of the Sidney & Berne Davis Art Center, which is located at 2301 First Street in the downtown Fort Myers River District. Tickets are $10 for adults and $8 for seniors and students.
October 27, 2021.
RELATED POSTS.