'Everyday Gourmet' Blakely Trattenero one of October's TGIM celebrity judges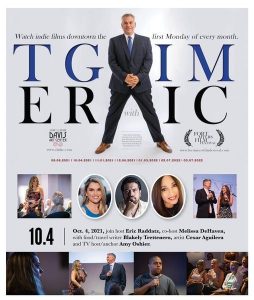 T.G.I.M. returns to the Davis Art Center on Monday, October 4. This month's celebrity judges are food and travel writer Blakely Trettenero, artist/curator Cesar Aguilera and TV personality and anchor Amy Oshier.
Blakely Trettenero is a popular food and travel blogger and television personality. A Florida native, Blakely studied culinary arts at Le Cordon Bleu in Orlando. She has appeared on morning cooking shows throughout the East Coast and has a loyal following on her YouTube channel and her websites everydaygourmetwithblakely.com and hungryfortravels.com.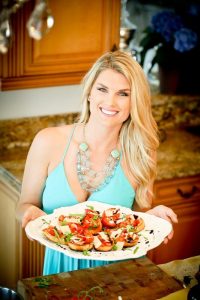 Everyday Gourmet with Blakely (formerly Cooking For Bimbos) is a cooking website featuring over 500 of Blakely's recipes and instructional videos. Her recipes fuse haute cuisine, comfort food, global cuisines and healthy choices. Recipes from the website have been featured in various online publications and televised cooking segments.
Hungry For Travels is a travel blog that places an emphasis on foodie travel. The site has gorgeous photo diaries, city guides, travel tips and more to inspire tasteful travelers. Hungry for Travels started out as a section on Trettenero's cooking website. After visiting 30 countries, Blakely launched the blog, which was an instant hit, already up to 6,000 views per month with new visitors every day.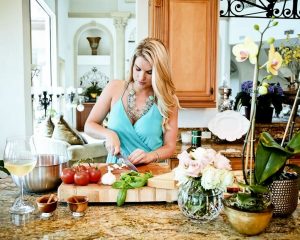 Hungry for Travels has already been featured in New York Daily News twelve times with articles on foodie travels as well as Matador Network, Robb Report, Dame Traveler, Inside Himalayas Magazine, JustLuxe, and other major publications.
The house opens for cocktails at 6:30 p.m. Screening start promptly at 7:00 p.m. in the Grand Atrium of the Sidney & Berne Davis Art Center. Tickets are $10 for adults and $8 for seniors and students.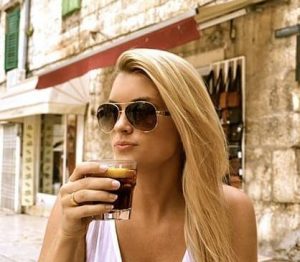 October 1, 2021.
RELATED POSTS