David Belling's tractor paintings evoke lingering memories of the past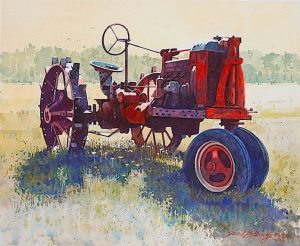 Included in the Alliance for the Arts 34th Annual All Florida Juried Exhibition are two images by award-winning realist David Belling.
Wisconsin farmlands provided the motifs for Belling's watercolors. "I found Iron Horse on a farm field near 3 Lakes this past summer," David reveals. "The Allis Chalmers is a combination of a tractor reference photo and a separate barn photo reference, both in the countryside about 30 miles northwest of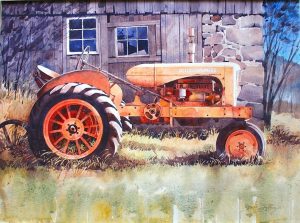 Milwaukee."
Belling's watercolors capture the timeless beauty, charm and spirit of the land, sea and wheels he encounters during his weekly photo forays throughout Southwest Florida and beyond.
"I can't resist old, rust and history," David adds.
For sure, there's nothing like an old farm tractor to provide a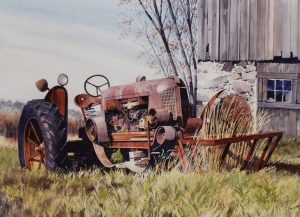 lingering memory of the past. They also supply a feeling of tranquility, a reminder of simpler, less frantic times.
Many decades ago, Pablo Picasso was quoted as saying that "the purpose of art is washing the dust of daily life off our souls."
Belling's paintings have that very effect.
If you need a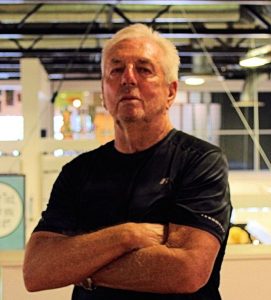 little tranquility as an anecdote to all the anxiety you may be feeling right now, check out Belling's tractors and all the other works in the Alliance's 34th Annual All Florida Juried Exhibition. The Alliance has implemented an wide array of measures to sanitize its facilities and protect its patrons, and an art exhibit easily allows you to practice sound social distancing practice.
The show will remain on display through March 28.
March 15, 2020.