Naples Lakes Masters Art Festival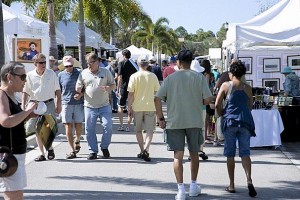 Name:  Naples Lakes Masters Art Festival
Dates: THIS SHOW WILL NOT TAKE PLACE IN 2018. The information that follows is retained on this page solely for historical purposes – and on the chance that the organizer may reschedule the event again if circumstances change.
Hours: n/a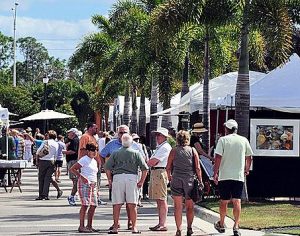 Place: Last year, this show was held at a park adjacent to Lely Resorts in Naples. Florida and was previously known as The Ole Art and Jazz Festival. [Lely Resorts is a mixed use lifestyle community on SR 951 in Naples that is just minutes from the beautiful beaches of Marco Island and the highly desirable Fifth Avenue, Third Street South and Crayton Cove gallery districts that together make Naples the #1 small art market in the United States. With large homes featuring charming Mediterranean architecture, lots of lush landscaping, inviting pedestrian thoroughfares, four golf courses, three lagoon-style pools with waterfalls and cabanas, seven tennis courts, and a luxurious spa and fitness center, this amenity-rich 4,000-resident Stock Development neighborhood is regarded as one of the most sought-after communities in Southwest Florida.]
Description: This was a cozy boutique show with spaces restricted to national artists skilled in photography, jewelry, glass blowing and painting. The small number of artists avoids duplication and repetition. It also ensures that festival patrons are exposed to only the highest quality art. Toward that end, festival director Richard Sullivan attends art shows, fairs and festivals every weekend he's not hosting a festival of his own. "I know who's the best and I try to get them to do my shows. It's a selection process, not an application process. We send out invitations …. We know who we want and we go out and get them." Sullivan also limits the size and chooses intimate settings for his festivals in order to give participating artists and festival goers a reasonable opportunity to converse about the art on display in the show. Artists are even willing to bring artwork by patrons' homes after show hours to see if it the perfect piece. "Our artists need to spend time with the collector," explains Sullivan. "To explain what he has has value and quality. He can only do that at a small show that's designed to bring in sophisticated patrons …. People [who] appreciate art."
Cost:  Admission was free.
Parking:  Free and ample.
Organizer: Boulderbrook Productions.
Director: Richard P. Sullivan, a native of Wellesley, Massachusetts. Not only is Sullivan on site throughout the festival, he knows just about every artist at every show that Boulderbrook produces throughout the year. "I want to know them and know their work. I'll go to someone's house just to talk to them about their art." Sullivan is so conversant with each artist's work that he's been known to expound upon an artist's work to potential collectors while he's spelling them in their booth.
Website: http://www.boulderbrook.net/naples-lakes-masters-art-festival-february-artists
Fast Facts.
In the '80s, Festival Director Richard Sullivan spent time in film and television production. For years, he hobnobbed with everyone from Steven Tyler of Aerosmith to James Taylor. "I not only got to the meet them, I had lunch with them," he says.His work in music videos then opened the door to filming high-end commercials for products including Reebok. He traveled around the globe, from Milan to Brazil, filming famous athletes.
Visiting his parents' home in Naples, he met a girl and decided to stay permanently. Needing something to occupy his time, so he approached the newly-opened von Liebig Art Center about raising funds to build a dark room on the premises. His success in that fundraising effort prompted The von Liebig board of directors to seek his assistance with its most famous event, the Naples National Art Festival, a two-day event that attracts high-caliber artists from far and wide.
When Sullivan left nearly seven years later, Naples National had gone from being rated the 11th to the fifth best festival in the nation by Sunshine Artist Magazine.
Today, Sullivan produces art festivals throughout Florida and as far north as Nashville, Tennessee through his own business, Boulderbrook Productions, named after the brook in which he caught frogs near his Massachusetts childhood home.