Spotlight on 'Paint' actor Amy Hargreaves

The Bonita International Film Festival (BIFF) opens Friday, May 21 with a 5:00 p.m. cocktail part, Paint and a concert by the Stevie Nicks concert band NightBird.
Paint is a dramedy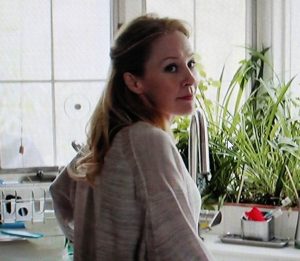 about three friends from art school who are struggling to start their careers in the bizarre New York City art world while trying to figure themselves out and get by economically. Written and directed by Michael Walker, the film stars Josh Caras (Good Boys, The Highwayman, The Glass Castle), Olivia Luccardi (Money Monster, Orange is the New Black), Paul Cooper and Amy Hargreaves.
Hargreaves
plays the mom of one of the aspiring artists, Dan Pierson (Josh Caras). Dan decides that the way to make his mark in the edgy NCY art world is by rendering nude portraits of his mother. While Leslie Pierson isn't comfortable posing nude for her son in the name of art, she is down with giving him nude photos from which to work. Dan asks his buddy to snap the shots. Well, Mrs. Robinson, you can imagine how that turns out. In any case, Hargreaves must have relished playing such a delightfully incongruous character, and she's marvelous as she navigates a wide range of emotions over the course of the film.
If the name's familiar, you may know Hargreaves for her role as Maggie Mathison on Homeland.
Her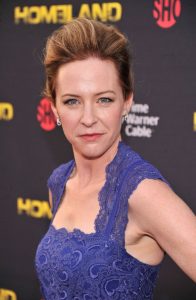 first televised role came in a 1992 episode of Lifestories: Families in Crisis, but she didn't earn her first recurring role until playing Chloe Drescher on Matt Waters in 1996. Other notable television roles include Kathleen Peterson in Bull (2021), Lainie Jensen in 49 episodes of 13 Reasons Why (2017-2020), Dr. Alexis Hanover/Iris Petersen/Jane Wellesley on Law & Order: Special Victims Unit (2003-2020), Sandra on Mommy Blogger (2019), Olivia Delidio on Blindspot (2015-2016), Cindy Chambers in Power (2015), Nancy Santamaria in The Mysteries of Laura (2015), Jill Horowitz on an episode of Elementary (2015), Anne Forrester on Blacklist (2013), Dr. Karen Folson on an episode of Blue Bloods (2012), Leslie Powell on an episode of Person of Interest (2012), Dana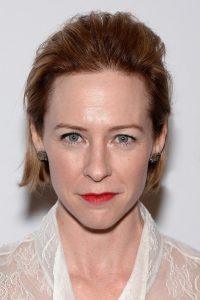 Wechsler on Law & Order (2006), Haley Sundstrom in two episodes of Third Watch (2002-2003), Karyn Milner on an episode of Law & Order: Criminal Intent (2002), and Christine in an episode of ABC Afterschool Specials (1994).
Movie roles include Maureen in the drama/romance Sometime Other Than Now (2021), Sister Semple in the 2019 comedy Sister Aimee, Karen Templeton in Buck Run (2019), Molly in Unintended (2018), Aunt Jenny in Wonderstruck (2017), Karen in Super Dark Times (2017), Donna in Prism (2015), Ingrid in The Preppie Connection (2015), Ellen in How He Fell in Love (2015), Lisa McCormick in the TV movie Guilty (2013), Nina in the short film Lawn Care (2013), Mimi Stanhope in the TV movie Trooper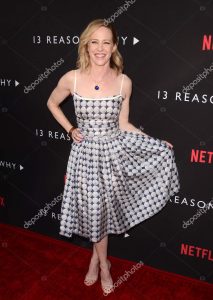 (2013), Sam in Blue Ruin (2013), Mrs. Smithee in the short Alan Smithee (2012), Hotel Lover in Shame (2011), Katharine in When the Evening Comes (2009), Amy Halbard in Offspring (2009), Sarah Kane in Against the Current (2009), Kristin's Sister in the short film Just Make Believe (2008), Sissy in El camino (2008), Nikki Blake in Delirious (2006), Linda in Growing Down in Brooklyn (2000), Patty McIntyre in the television movie Flashback (1997), Amy Nelson in the TV movie Remember Me (1995) and Kimberly in Brainscan (1994).
There's no quit in Amy or her career. She has performed roles in three films that are in post-production (Linoleum (Linda), They/Them/Us (Lisa),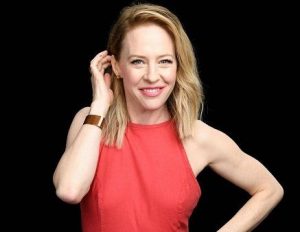 Hungry Dog Blues (Ronnie Day), is cast in a film that's in pre-production (Close Before Midnight (Lara)) and has been cast in a fifth that has just been announced (Cleveland (Debra)). So we'll continue seeing a lot of Amy's work going forward.
May 5, 2021.