'Paint' follows three aspiring Brooklyn artists who dare to dream

The Bonita International Film Festival (BIFF) opens Friday, May 21 with a 5:00 p.m. cocktail part, Paint and a concert by the Stevie Nicks concert band NightBird.
Paint is a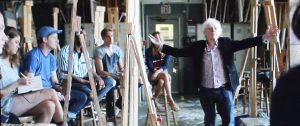 character-driven dramedy about three young artists living in Brooklyn. A year out of art school, they are not only trying to make it in the art world, they're trying to figure out who they are and what they need and want.
Each aspiring artist has their heart set on achieving success in the New York art world. (Cue up Old Blue Eyes …. Because if "I can make it there, I can make it anywhere, New York, New York").But their trajectory is as unexpected and distinct as a Bob Rauschenberg Combine or Warhol silkscreen.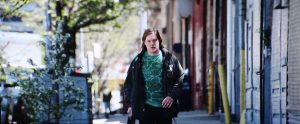 Along the way, the film explores a veritable palette of colorful themes ranging from integrity and corruption in the art world to value and the perception of value when it comes to art. But for all its insight, Paint remains at its core a comedy and viewers are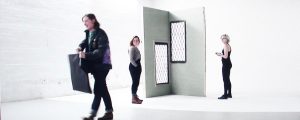 treated to plethora of laughs compliments of screenwriter/director Michael Walker's sharp dialogue and comedic situations.
Seeking to explore the dark side of art, Dan Pierson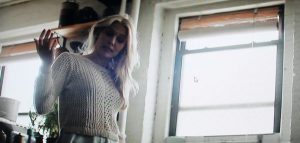 (played by Josh Caras) embraces his own dark side, which involves drawing nudes of his mother Leslie (Amy Hargreaves). Kelsey Fricke (Olivia Luccardi) sets out to emulate her hero, artist David Crays (David Patrick Kelly), who she not only meets but beds in spite of the fact that he's old enough to be her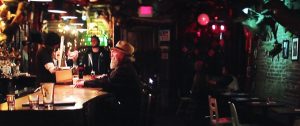 grandfather and looks like a homeless person. And Quinn Donahue (Paul Cooper) is content to exist in a bubble of self-satisfaction in the manner of bohemian artists of yesteryear until he agrees to take photos of Dan's mom that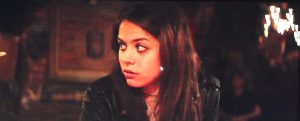 Dan can use for the nude studies he intends to render.
The latter is one of the most curious subplots in the film. While Leslie won't agree to be her son's muse in person, she's down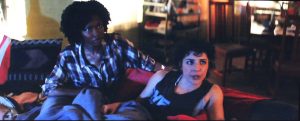 with letting him to work from nude photos of her. She's also apparently unperturbed about seducing her son's buddy in the process. Clearly, Amy Hargreaves must have relished playing such a delightfully incongruous character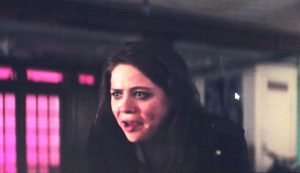 who navigates a wide range of emotions over the course of the film.
Olivia Luccardi's character is no less complicated. One major difference between Kelsey Fricke and Leslie, however, is the growth arc that each traverses. Although the film is cynical and dark, it is at its heart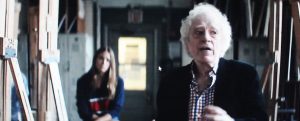 something of a coming-of-age story that keeps the audience invested in how things will turn out in the end for this trio of artistic friends and whether they'll be rewarded or punished for daring to dream.
While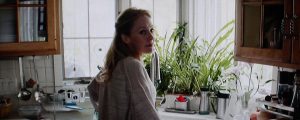 Caras, Luccardi, Cooper and Hargeaves occupy central roles in the storyline, the supporting cast play instrumental roles in their character development and the story's outcome. Joining them in the cast are Comfort Clinton as
Stephanie Buckland, Francois Arnaud as Conner Fontaine, Vince Nappo as Brett Wyzinski, Kaliswa Brewster as Clair Babchak, Daniel Bellomy as Austin Gamby, Lizzy DeClement as Brittan and Phil Burke as Dutch.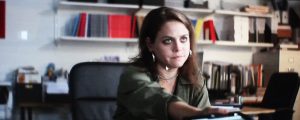 Paint was based on the TV pilot of the same name, which premiered at Sundance in 2018.
Paint opens the Sixth Annual Bonita International Film Festival. It screens at 6:00 p.m. on Friday, May 21 immediately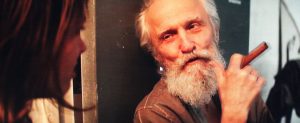 following the 5:00 p.m. opening reception.
May 4, 2021.
RELATED POSTS.