Spotlight on 'Paint' actor Olivia Luccardi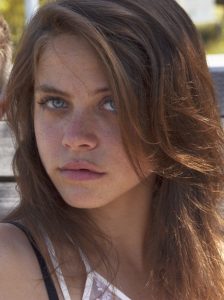 The Bonita International Film Festival (BIFF) opens Friday, May 21 with a 5:00 p.m. cocktail part, Paint and a concert by the Stevie Nicks concert band NightBird.
Paint is a dramedy about three friends from art school who are struggling to start their careers in the bizarre New York City art world while trying to figure themselves out and get by economically. Written and directed by Michael Walker, the film stars Josh Caras (The Highwaymen, The Glass Castle), Paul Cooper (The Gifted, Westworld) and Olivia Luccardi.
Luccardi plays the part of Kelsey Frick. She played the same role in the eponymous television movie, which aired in 2018.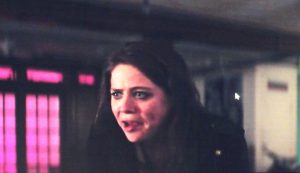 Olivia Luccardi is best known for her roles as Alice Woods in Syfy's horror anthology series Channel Zero: Butcher's Block and as Yara Davis in the supernatural thriller film It Follows.
Her other notable roles include the American thriller film Money Monster, the independent dramedy Person to Person,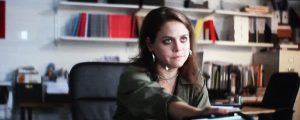 Netflix's comedy-drama series Orange Is the New Black (Jennifer Digori), and HBO's period drama series The Deuce.
Luccardi's other acting credits
include Sandi in the dramedy Shoplifters of the World (2021), Maxine in the horror Kappa Kappa Die (2020), Rebecca in Viena and the Fantomes (2020), K in Go/Don't Go (2020),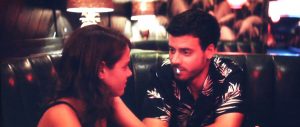 Liv in the drama Diamond Soles (2019), Eve in Treasure Troubles (2019), Viola in the sort film Kill the Boyfriend (2019), Jessie in Drunk Parents (2019), Bri Morris in the short film Losing Track (2018), Gina in an episode of the TV series The Bold Type (2018), Janelle in
rom-con After Everything (2018), Jules in Feral (2017), Mika in Ironwood (2017), Luce in Lady-Like (2017), Mae in One Percent More Humid (2017), Shelly in Like Sunday, Like Rain (2014), Chloe in The Rewrite (2014),  India in the TV movie Secret Lives of Husbands and Wives (2013), Luna in the short film Sailor Moon the Movie (2011) and 6 Girls in the short Bleeding (2009), which was her seminal role.
Olivia also appeared on an episode of The Jim Gaffigan Show and an episode of House of Cards.
Luccardi has recently ventured into filmmaking, producing the short film Losing Track and Go/Don't Go in 2020.
May 4, 2021.