BIFF opens with red carpet entry, 'Our Last Tango,' and Opening Night Party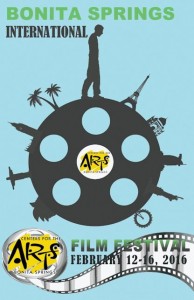 The Second Annual Bonita Springs International Film Festival opens tonight. VIP guests arrive on the red carpet at 6:00 at Hinman Auditorium for cocktails and hors d'oeuvres, with general admission guests walking the red carpet at the Moe Auditorium & Film Center at 6:30 p.m. Then at 7:00, BIFF will screen German Kral's documentary Our Last Tango, a story of love, hate and passion featuring the two most famous dancers in the 150 year history of tango, Maria Nieves Rego and Juan Carlos Copes. They met as teenagers and danced together for over 50 years,
despite several painful separations. Witness this unique journey as their story is choreographed by a new generation of dancers and choreographers from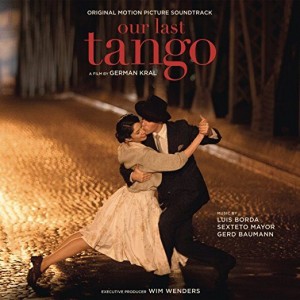 Buenos Aires.
The Opening Night Party follows the film with live music, inspired cuisine, craft beer, creative cocktails, desserts and the opportunity to mingle with family, friends, film lovers and filmmakers. Adding to the entertainment and excitement are the Pablo Repun Argentine Tango Dancers.
Opening night is the perfect way to begin four days of cinema, conversation and the celebration of film, with screenings taking place in both the 400-seat CFABS Hinman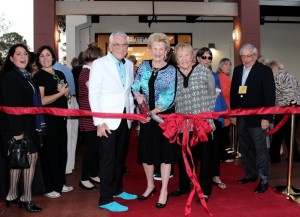 Auditorium and the newly-renovated 200-seat Moe Auditorium & Film Center. This year, BIFF will feature over 70 carefully curated narrative, documentary, animation and short films from around the world, complemented by a wide variety of workshops, demonstrations, and Q & A sessions with filmmakers, writers, directors, producers and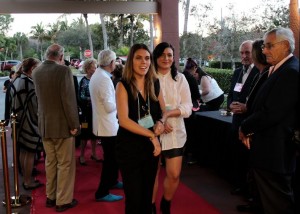 actors.
BIFF is accepting films in 12 categories including youth- and teen-produced films, animated films, shorts and Florida films, as well as standard fiction/narrative and documentary works.
Film as an art form at the Centers for the Arts Bonita Springs has grown into an entertaining and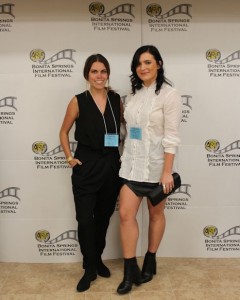 educational year-round entity serving thousands of residents and visitors of all ages in Southwest Florida. The Centers first launched their Foreign Film Series in 2012, then added the impressive Southern Circuit Tour of Independent Filmmakers. And last year, CFABS introduced BIFF.
The mission of the Bonita Springs International Film Festival is to create experiences that bring people together to discover extraordinary films from around the world, recognizing that it is through the art of cinema that a community becomes more informed, aware and alive.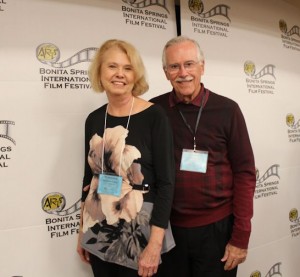 "The big point that ultimately surfaced in our discussions about having a film festival was that we, as an organization, are all about the arts, all the arts," says Susan Bridges, President of the Centers for the Arts Bonita Springs, who is also Co-Chair for the festival. "So, we began looking at the idea that our Bonita Springs International Film Festival might see the majority of our films showcasing an artistic connection of some kind, beyond the fact that film is an art form in itself."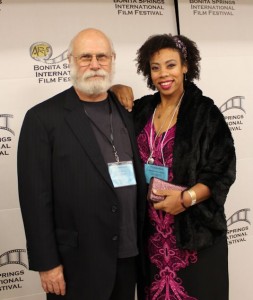 The festivities culminate with the finale, the Awards Night and Filmmakers Party on Sunday night. The "It's a Wrap Party" is a unique, fun-filled event featuring great catered food, beverages, quality entertainment and opportunities for filmmakers, directors, writers, actors and audiences to meet, share ideas and opportunities."
Tickets can be purchased for individual films and film/party packages are available:
General Admission (Single Film) – $15
Opening Night Film & Party – $75
Sunday Night Film & Party – $50
10 Pack Film Pass – $100
Festival Badge – $200 (Friday, Saturday & Tuesday Parties + 10 additional films)
Tickets for the Bonita Springs International Film Festival are available by calling 239-495-8989 and more information is available at www.artcenterbonita.org.
BIFF is so much more than just watching films. Festivalgoers enjoy fascinating and rewarding experiences, right alongside the discovery of each film's unique details, inspiration, meaning and challenges.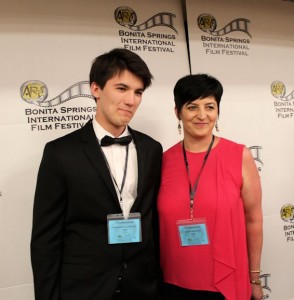 January 26, 2017.
RELATED POSTS.