Oscar-winning 'Stutterer' resonates with film festival viewers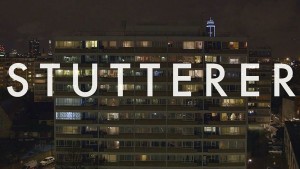 Film festivals always have surprises in store for the cineastes who turn out in droves to see the films they've accepted for screening. That was true at last night's Bonita Springs International Film Festival. Tucked quietly into an astonishingly strong group of short films that started at 6:00 p.m. was a film titled Stutterer.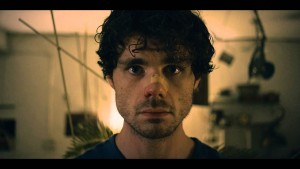 Stutterer tells the story of young London typographer named Greenwood (played by Matthew Needham) who stutters so acutely that verbal conversation is difficult. In fact, in the 13-minute film's opening scene, Greenwood tries to pay a bill by phone but has so much difficulty getting his words out that the customer service representative thinks it's a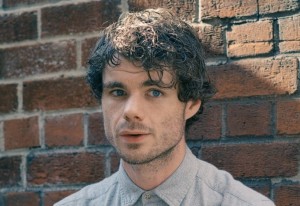 prank call and hangs up. In yet another scene, Greenwood uses sign language to avoid talking when a woman approaches him on the street to ask for directions. But thanks to the voiceovers writer and director Benjamin Cleary provides throughout the film, we know that Greenwood's intenal thoughts are clear and cogent. And when he chats online with a woman named Ellie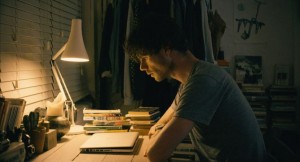 (played by Chloe Pirrie), we see his charming self-deprecating humor. But then, echoing the Tom Hanks-Meg Ryan blockbuster, Who's Got Mail, Ellie writes that she's coming to London and wants to meet in person. Not surprisingly, Greenwood panics and his
dilemma to meet and disappoint her in person or not meet and disappoint her virtually provides the film's narrative and emotional suspense.
Yes, the writing, acting and cinematography are that smart and snappy. How smart and snappy? Stutterer won the Academy Award for Best Live Action Short Film in 2015.
Writer/director Cleary is a thirty-two-year-old graduate of University College Dublin and of the London Film School. He is not a stutterer himself, but did have a childhood friend who had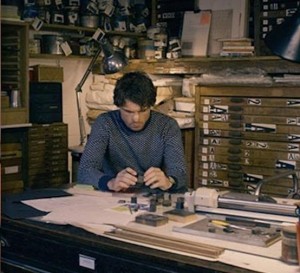 a pretty severe stutter. But his inspiration for the film did not occur until years later when he heard a stutterer say in an interview that although he could navigate a conversation with people face to face, he found it impossible to talk on the phone where his voice was on parade.
Writing for the American Institute for Stuttering last October, Sara Macintyre reports that the film has received mixed reviews from the stuttering community.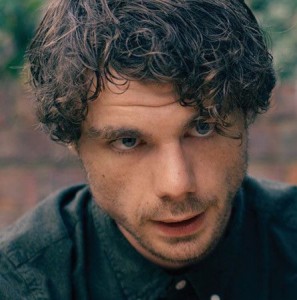 "Some feel it perpetuates negative stereotypes of people who stutter through its storytelling," Macintyre writes. "Others feel that the lead-actor who plays a person who stutters does a spot-on job depicting the physical exhaustion, covert consequences, and mental narrative that a person who stutters can experience–many of which society tends to not be privy to."
Whether the film perpetuates stereotypes or is intended to render the stutterer's internal framework more accessible to the rest of us, the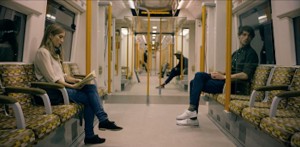 Stutterer works as a film because Greenwood resonates with viewers of all kinds. Anyone who has ever suffered from low self-esteem, poor self-image or a lack of confidence can relate to him. Just substitute your own perceived drawback or handicap (e.g. weight, attractiveness, lack of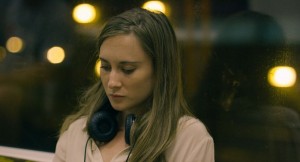 education or nerdiness) for stuttering and you'll find there's some Greenwood in you too.
When the film was nominated for an Oscar, Cleary was unaware that the shortlist was coming out that day. "I got a hundred e-mails in six minutes," he told The New Yorker's Sarah Larson. "It was just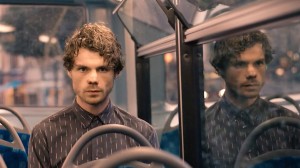 so unexpected and so lovely. All we wanted for the film was to get into a couple of festivals. The whole thing—the way it happened was just like a magical dream. Not to sound too cheesy about it." [You can read the full text of Larson's story here.]
Although the Academy Award certainly represents the film's pinnacle,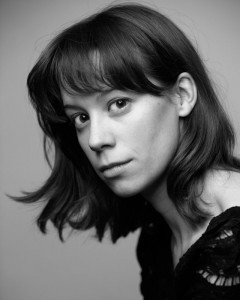 it was by no means the only award garnered by Cleary and his film. The others include:
Winner – Best Short Film – Kinofilm Manchester International Film Festival 2016
Winner – Audience Award At The Landshut International Film Festival 2016
Winner – Best Short Film – London Critics Circle Awards 2016
Winner – Best Foreign Film At La Shorts Fest 2015
Winner – Audience Award At The Dc Shorts Film Festival 2015
Winner – Audience Award And Jury Special Mention At Offline Film Festival 2015
Winner – Special Jury Award At The Savannah Film Festival 2015
Winner – Audience Award At Kerry Film Festival 2015
Winner – Best International Short Film At Kerry Film Festival 2015
Winner – Second Fiction Prize At Fesancor Chile International Film Festival 2015
Winner – Best Actor For Matthew Needham At Fesancor Chile Int'l Film Festival 2015
Winner – Best Drama At Aesthetica Short Film Festival 2015
Nominated – Best Short Film – Irish Film And Television Award 2016
Nominated – Best Short Film – Empire Awards 2016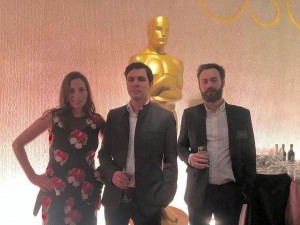 January 29, 2017.
RELATED POSTS.