Cricket farming expert Kevin Bachhuber flies in from Nigeria to address BIFF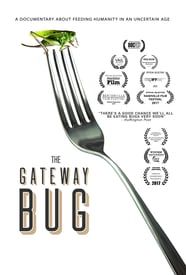 The 3rd Annual Bonita Springs International Film Festival concluded yesterday with the announcement of awards in nine categories. In addition, festival-goers selected The Gateway Bug as the winner of the 2018 Tom Falciglia People's Choice Award. Kevin Bachhuber accepted the award on behalf of Producers Johanna B. Kelly and Cameron Marshad. Kelly also directed the documentary.
Bachhuber flew in from Nigeria just for the occasion.
Bachhuber founded Big Cricket Farms, the first insect farm in the United States to produce crickets for human consumption. Big Cricket went on to also become the first such operation to earn FDA and state licensure for food-grade insects.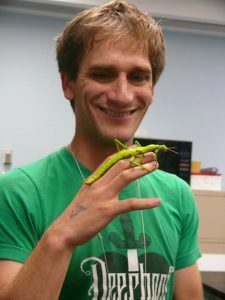 But shortly after achieving that milestone, Big Cricket lost its entire stock of some four million crickets when the Youngstown, Ohio failed to disclose that its water supply had become contaminated with lead and other heavy metals that were not targeted by the carbon filter and reverse osmosis water systems that Bachhuber had installed in order to ensure the company's cricket population with pure water.
Although he did not restart Big Cricket, Bachhuber has remained active in the emerging entomophagy industry. His pioneering work as an engineer of green technology solutions has pushed the insect farming industry in a dramatic new direction, and his accomplishments at Big Cricket Farms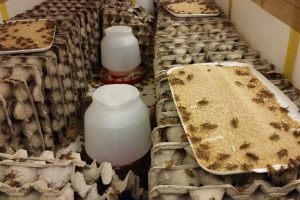 propelled Kevin to Popular Science's 2014 "Best of What's New" award in the Green category, runner up for Nutrition Business Journal's "Sustainability Award," and speaking engagements at Yale Food Systems Symposium and TEDx.
Today, Bachhuber continues to be a leading proponent of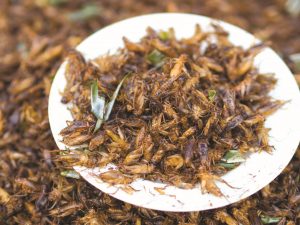 sustainable agriculture. With over 15 years' experience in finance and small business, Kevin is also contributing his expertise and energy toward helping families affected by the financial crisis, organizing grassroots movements, and pushing forward sustainable methods of insect farming. He speaks extensively on the topic, works to collaboratively bring new farmers to market, helps existing farms grow their bottom line with new products and processes,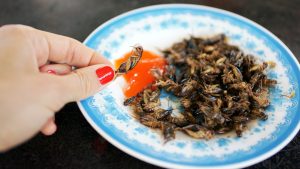 and guides some of the world's largest food companies through the world of sustainable protein.
In fact, he flew in from Nigeria just to speak at the Bonita Springs International Film Festival following its screening of The Gateway Bug on Sunday evening. Conducting a free-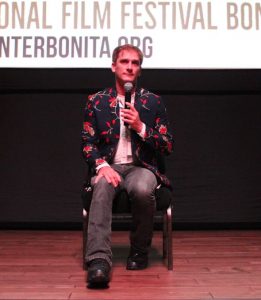 wheeling Q&A session, Bachhuber stated that the biggest challenge facing the entomophagy industry is scaling.
"We need more suppliers," Bachhuber observed. "There are more than 20,000 cricket farms in Thailand" but less than a dozen farms in the United States. Obviously, a far greater number of operations will be necessary to supply future demand for edible crickets and products made with cricket flour. For example, Bachhuber spent nearly three and a half years working with Nestle-Purina to formulate a cricket-based compound for dogs who lose hair on animal-protein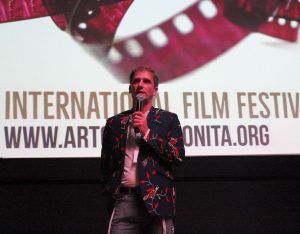 feeds only to have the project tabled until he can provide assurances that he can meet Nestle-Purina's output and supply requirements.
Some audience members seemed surprised that a company like Nestle-Purina would be interested in cricket-based ingredients, speculating instead that cricket farms might be viewed as unwelcome competition.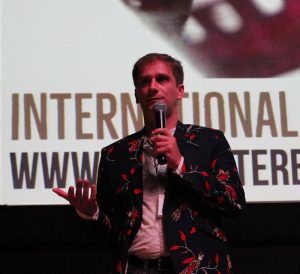 "Actually, Nestle, Purina, Tyson, Pepsi and Coca-Cola looked into using insects as a food source as far back as 1972. Although they shelved the idea at the time, they are looking into the possibility again because of changes in the market and the demand for more authentic , more organic food sources," Bachhuber noted, further pointing out that where the focus following World War II was on quantity, the push today is along the lines of quality and sustainability.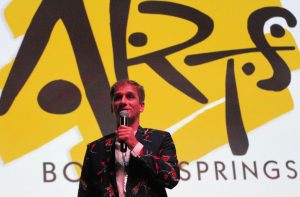 Bachhuber did issue a warning. He is encouraging industry leaders to adopt hub-and-spoke business models in lieu of centralized management, which would enable a single, well-financed player to stage a hostile takeover of the entire industry.
For now, Bachhuber does not see much in the way of competition for cricket farmers from other types of insects. While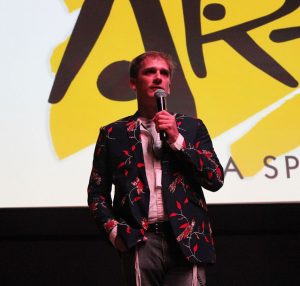 black soldier flies are being cultivated and harvested for chicken and fish feed, there aren't many other kinds of insects that are suitable for commercially-produced human consumption (although grasshoppers, locusts and some types of beetles are sometimes utilized in small, niche applications).
The goal, of course, is not to replace beef and poultry with crickets. But even a one percent reduction in beef and poultry consumption would have salutary effects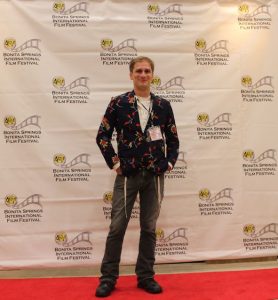 on the planet in terms of water conservation and the reduction of greenhouse gases attributable to agricultural machinery and the methane burped up by cattle as they graze.
The current interest in insect-sourced protein grew out of a 2013 report issued by the United Nations Food and Agricultural Organization on the viability of edible insects to curb world hunger. Crickets can be ground into powder and added to other foods or dried, spiced or sautéed and eaten whole. They are safe for human consumption as long as producers comply with health department rules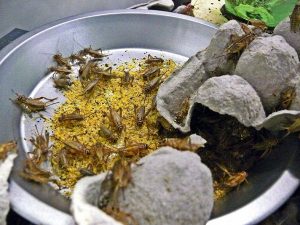 and Food & Drug Administration regulations, including proper labeling.
The Bonita Springs International Film Festival is only the latest venue to host Bachhuber. In addition to being featured in The Gateway Bug and Bugs on the Menu documentaries, some of his other notable talks, appearances and events include:
Speaker at 2017 Vassar Food Symposium (2017).
Speaker at ICE (International Conference of Entomologists (2016). Topic: Mainstreaming Edible Insects: The Next Steps
Ohio State University, 2016. Cooking with Bugs: Culinary Aspects of Edible Insects.
Host to Cuban commercial attaches following lifting of US-Cuba Sanctions (2015).
Featured in CNN's "Great American Stories" series (2015).
Le Cordon Bleu at James Beard #TasteAmerica Dinner (2015).
TEDx Youngstown (2015): Alternative Protein.
Guest instructor at Culinary Institute of the Arts (2015).
Yale Food System Symposium (2014): Edible Insects Panelist
Yesenia Gallardo, CEO, Poda Foods Inc
American Museum of Natural History (NYC, 2014): New Tech Meets Ancient Food: Rapid Prototyping & Commercial Edible Insect Production
Eating Innovations Conference 2014: Edible Insects as a Means of Economic Revitalization
Ohio State University Agricultural Extension (2014): Entomophagy: Research and Career Opportunities in Edible Insects
Kevin Bachhuber was born and raised in the frozen tundra of Green Bay, Wisconsin. He has a Bachelor's degree from the University of Wisconsin Steven's Point, one of the nation's top schools for wildlife conservation and natural resources.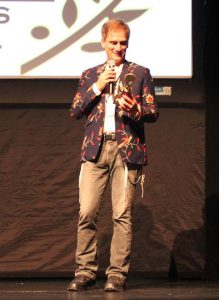 A lifelong urban farmer, Kevin founded Big Cricket Farms in response to growing water shortages, the rising costs of protein production, and a simple desire to eat bugs with friends. Describing himself as super Jewish, cricket farming pays homage to the Hebrew concept of tikkun olam or "repair of the world." The idea is that you make the world a better place for your grandchildren than it was for your grandparents, and to take on a task that you're not going to see completed in your lifetime, but that is good for the world as a whole.
January 29, 2018.
RELATED POSTS.