Thanks to sponsor Seginus Farms, film festival attendees treated to free samples of edible insects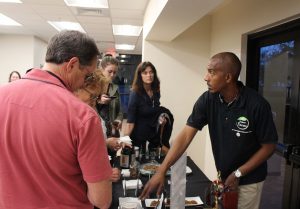 The 3rd Annual Bonita Springs International Film Festival concluded yesterday with the announcement of awards in nine categories. In addition, festival-goers selected The Gateway Bug as the winner of the 2018 Tom Falciglia People's Choice Award. Besides being favorably impressed by the film, the attendees were also treated to a variety of crickets and foods made from cricket flour – all compliments of Seginus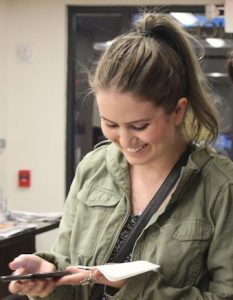 Farms.
Founded in 2015, Seginus Farms is one of the new farms in America that is focused and dedicated to providing edible crickets and sustainable super foods to a growing market.
Due to the fact that the world's food production and agricultural needs are rapidly changing, Seginus Farms decided it was time to do something new and exciting to help meet these changing demands. "So, we have stepped up to the challenge of changing consumer ideas of how we eat, what we eat, how we produce it and what is healthy for us," the company states.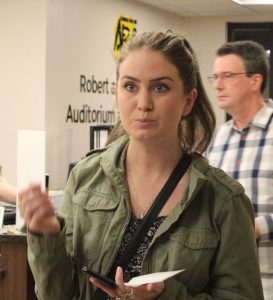 It was interesting to watch people's reactions.
In spite of being favorably impressed by the film and post-screening discussion, a sizeable number balked at the idea of sampling crickets when presented with the opportunity. Several tenuously tried chocolate-covered crickets and brownies made with cricket flour, but drew the line at dry roasted crickets or brownie sundaes topped with the dry-roasted insects. But a significant percentage of the movie-goers and VIP guests attending the awards ceremony and finale party delighted in trying plain and heavily-spiced dry-roasted crickets, which have a nutty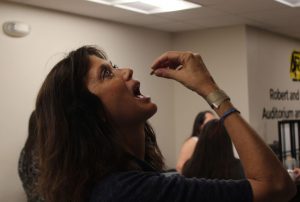 flavor and texture similar to pecans with a slightly citrus finish.
"The crickets that we raise at Seginus Farms are Gryllodes sigillatus, a.k.a., the Tropical Banded Cricket," discloses Seginus. Tropical banded crickets are slightly smaller than European house crickets, and possess a nearly identical nutritional profile.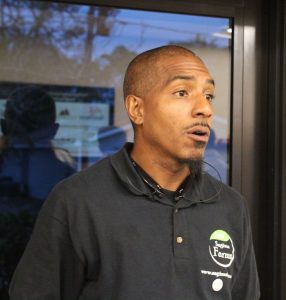 Plus, they have a very fashionable brown stripe across their back. They are grown using exclusively high-quality, organic and sustainable feed in a 1,000-square-foot warehouse located in Margate, Florida.
During the company's first year of operations, Skipper experimented out of his garage. Since making the move to its facility in Margate, the company has been continually expanding its market and is now seeking to assert itself as a leader in the edible insect market.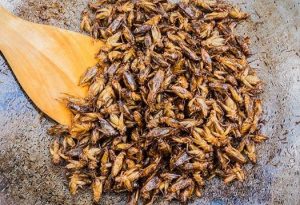 These considerations helped motivate Skipper to be a 3rd Annual Bonita Springs International Film Festival sponsor and show up in person to offer free samples to festival-goers following the screening of The Gateway Bug documentary.
"We plan to farm and offer other edible insects as well," notes Seginus founder Joseph Skipper.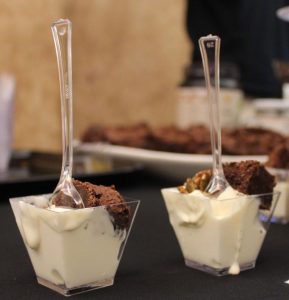 Skipper traces his interest in sustainable agriculture to his grandfather's farm in Southwest Virginia. His grandfather raised and sold rabbits, hogs, and chicken eggs, and Skipper lived on the farm until he was seven. Although his family moved to Roanoke at that point, "the farm life never left me and the passion to do and create new and exciting things in agricultural field is incredible," he relates. "This is definitely something I can build and grow until I am a very old man because I am not planning to retiring any time soon, if at all."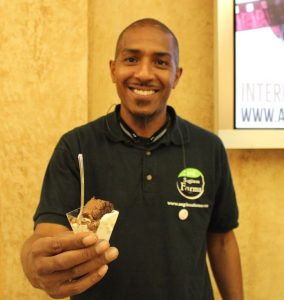 Formerly a science teacher, girls basketball and football coach, Skipper turned edible insect entrepreneur after coming to appreciate the damage we are doing to the environment by raising cattle, using tons of water, and mixing so many toxic ingredients into their feed.
For more information or to order product, call 954-643-2624 or visit www.seginusfarms.com.
January 29, 2018.
RELATED POSTS.