'Lamentations' a love story between Louisiana marshes and Antarctic ice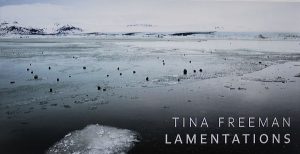 Lamentations is one of the short films curated into the 10th Annual Fort Myers Film Festival, which returns to the downtown Fort Myers River District October 21-25. Featuring interviews with New Orleans photographer Tina Freeman as well as Curator Russell Lord, Climate Activist Colette Pichon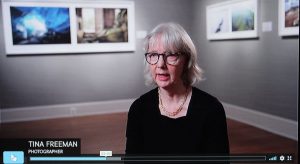 Battle, and Environmentalist David Muth, Lamentations demonstrates how the rising waters along the coast of Louisiana are connected visually and physically to the melting glaciers at the poles despite the separation of vast distances. At its essence, it is a love story between two disparate places and the ecosystems they support.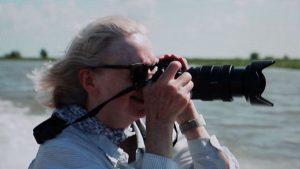 The 6-minute documentary was produced by director Jason Rhein of Elephant Quilt Productions in conjunction with Tina Freeman in juxtaposition with her photography exhibition of the same name at the New Orleans Museum of Art. That exhibition includes a series of diptychs that pair photographs Freeman has taken over the past eight years in the

wetlands of southern Louisiana and both the Arctic and Antarctica.
When she began, Freeman merely intended to document the changes that have been occurring in the wetlands of

Southern Louisiana and the glaciers at both polar ice caps. But when she began editing the photographs, Freeman noticed that images and shapes she had captured in Antarctica resembled those from the marshes of

Louisiana.
"It was then that I began to understand the deeper underlying relationships between melting glaciers and vanishing wetlands, two aspects of climate change and rising

waters that threaten the survival of our species on this planet," Freeman remarks midway through the film.
To show these connections, Freeman created a series of diptychs

that pair photographs from her beloved Louisiana marshes with eerily similar images shot in the Antarctica and Alaska. These pairings reveal, aesthetically and practically, the striking similarities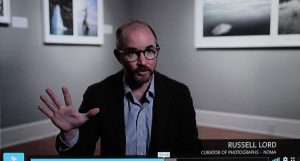 of these seemingly inverse environments. First, she integrated the resulting collection into a photography show that opened at the New Orleans Museum of Art in September of 2019.  Then they were incorporated into the Jason Rhein documentary. But whether viewed on the walls of NOMA or through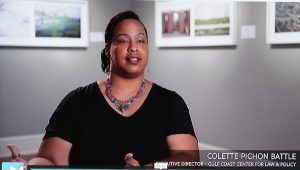 the lens of cinematographer Cameron Wheeless, Lamentations clearly illustrates the singularity of our global water and the crucial, threatening, and global dialogue between water in these interlinked physical states.
A native of New Orleans,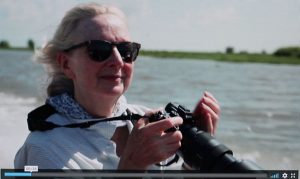 Freeman has witnessed firsthand the deterioration of the Louisiana wetlands, resulting in once-healthy marshland eroding into open water. Witnessing the gradual destruction of this environment close to home compelled her to travel to a similarly endangered environment – the Arctic and Antarctic regions – to document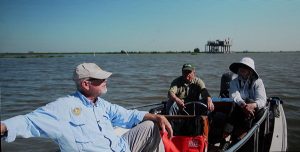 glacial ice. Her diptychs function both as stories about climate change and ecological balance and the interconnectedness of things across time and space.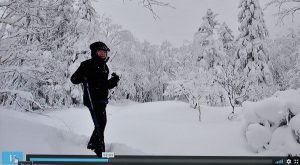 Photo credit:
Diptych 1:
20140225_Jökulsárólon_069 (Glacial lagoon in southern Iceland)
20140418_Avoca_Island_377 (A healthy freshwater marsh near Morgan City)
© 2020 Tina Freeman
Diptych 2:
20150623_Greenland_003 (Sea ice off of the eastern coast of Greenland)
20130911_Louisiana_Deltas_108 (Rotten marsh near Delacroix, Louisiana)
© 2020 Tina Freeman
Diptych 3:
20180402_Svalbard_103 (Sea ice breaking up in late winter)
20170404_Wetland_Aerials_002 (Louisiana wetlands southeast of New Orleans on the east side of the river, south of the Caernarvon diversion)
© 2020 Tina Freeman
Diptych 4:
20140226_Breidamerkurjökull_Ice_Cave_016 (Breidamerkurjökull Ice Cave, Iceland)
20140418_Avoca_Island_234 (Another abandoned pumping station near Morgan City, Louisiana)
© 2020 Tina Freeman
Diptych 5:
20180401_Svalbard_804 (Loose pancake ice forming)
20140417_Avoca_Island_179 (Wild iris blooming)
© 2020 Tina Freeman
September 17, 2020.