'After Selma,' the fight for the right to vote shifts to voter suppression arena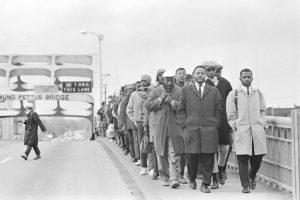 On March 7, 1965, Dr. Martin Luther King, Jr. marched out from Selma, Alabama with John Lewis and a group of 600 people to protest the killing of Jimmie Lee Jackson, a young African American protestor who was fatally shot by an Alabama state trooper at a peaceful demonstration for black voter registration. As they attempted to cross the Edmund Pettis Bridge, state troopers, some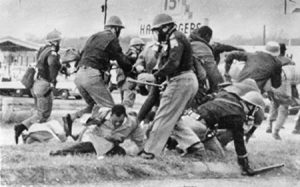 on horseback, rushed the protesters and beat them back using whips, nightsticks and tear gas. Struck repeatedly in the head, Lewis nearly died, but the march led to passage that August of the Voting Rights Act of 1965, which banned literacy tests as a requirement for voting and required the U.S. Attorney General to challenge the use of poll taxes in state and local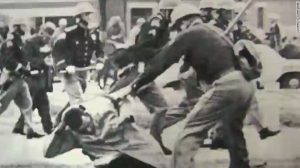 elections. As Emmy-winning filmmaker Loki Mulholland details in his timely new documentary After Selma, the fight for voting rights continues in the face of insidious new tools that have been developed to suppress the vote and disenfranchise black voters across the nation.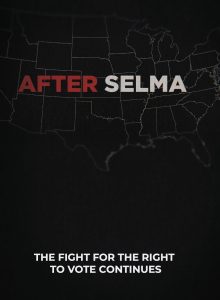 Mulholland's film interweaves a torrent of compelling factual data and legal analysis, provided in large part by author Carol Anderson, with observations, recollections and personal experiences candidly recounted by civil rights activist Joann Blackmon Bland, who was on the Edmund Pettis Bridge in 1965 with Dr. King and John Lewis even though she was just 13 years old.
As a child, Bland joined the Student Nonviolent Coordinating Committee, a student-led organization that used nonviolent tactics to push for voting rights and desegregation. By the time she was eleven, Bland had been arrested thirteen times. In addition to witnessing the violence on the Edmund Pettis Bridge, she was one of seven students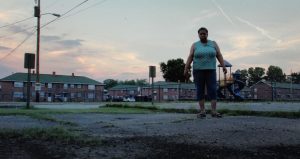 to integrate Selma's all-white A.G. Parrish High School that same year. Sadly, she somberly reflects in After Selma, many of the hard-fought gains secured by the Voting Rights Act have been eroded if not erased by voter suppression tactics that have been unleashed by Republican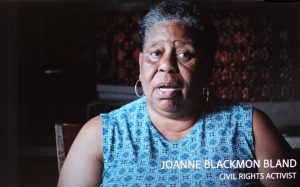 lawmakers in the last decade.
View After Selma Official Trailer here.
Relying on research that Carol Anderson uncovered and presents in her scholarly treatises White Rage: The Unspoken Truth of Our Racial Divide and One Person, No Vote: How Voter Suppression is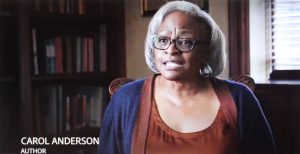 Destroying Our Democracy, the film identifies and excoriates these legislative strategies –
voter ID laws coupled with the closing of DMV offices in Democratic districts – or a drastic reduction of their hours of operation in Democratic districts,
purging people of color from voter rolls,
mass incarceration,
gerrymandering and redistricting, and
moving or closing polling locations.
"Even as we sit here," President Barack Obama remarked at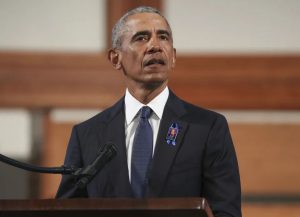 John Lewis' eulogy on July 30, "there are those in power who are doing their darnedest to discourage people from voting by closing polling locations, by targeting minorities and students with restrictive ID laws, and attacking our voting rights with surgical precision, even undermining the Postal Service in the run-up to the an election that's going to be dependent on bail-in ballots so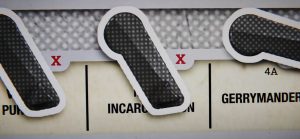 people don't get sick."
One of the film's many strengths is the context that it provides. While the thrust of President Obama's comments was focused on the upcoming election, After Selma lets us know that the voter suppression laws in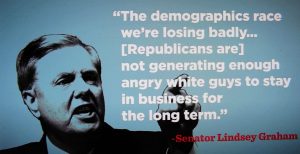 effect in 33 states across the union have already influenced the outcome of numerous elections, most notably the 2016 presidential election, which saw a seven percent decline in black voter turn-out nationwide.
"It wasn't because Hillary Clinton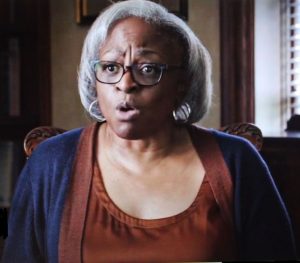 lacked the vision and charisma of Barack Obama," observes Anderson in the film. "2016 marked the first presidential election in fifty years without the protection of the Voting Rights Act of 1965."
That law may still be on the books, but its all-important enforcement provisions were struck down by the Supreme Court in June of 2013. Writing for the conservative majority, Chief Justice John Roberts said in Shelby v. Holder that the protections afforded by the Voting Rights Act were now unnecessary because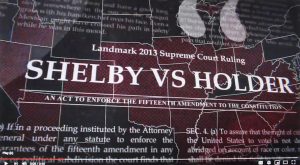 racism no longer exists in the United States. It took the Texas legislature less than two hours from the announcement of the decision to adopt one of the country's most restrictive voter ID laws.
After Selma cites the 2018 Georgia gubernatorial contest between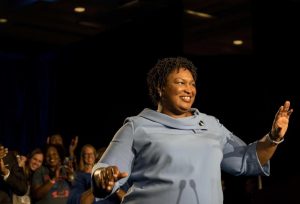 Jack Kemp and Stacy Abrams as a prime example of how incumbents can purge voter rolls and bury voter registration forms in an effort to win elections. As Secretary of State, Kemp purged 1.2 million voters from the rolls, lost another 40,000 registration forms and investigated another 85,000 registrants (only 25 of which proved legitimately problematic). He won the election by a margin of just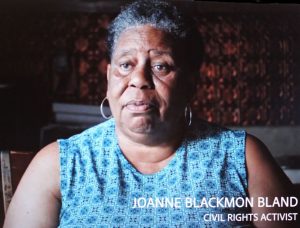 54,723 votes. Under the rubric of "great minds think alike," Abrams has teamed with Academy Award-winning filmmakers Liz Garbus and Lisa Cortes on her own voting rights documentary. Titled All In: The Fight for Democracy, the documentary can be viewed on Amazon Prime beginning September 18.
The two documentaries do not just elucidate viewers on the ins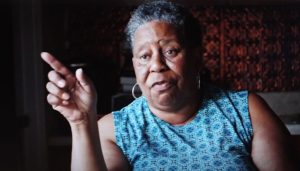 and outs of voter suppression laws, tactics and stratagems. They are an indictment of an ideology that seeks to suppress and disenfranchise in order to maintain the status quo in a changing America, where the browning of our population is seen by those clinging to power as an existential threat to the established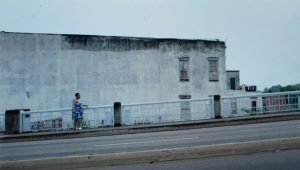 order.
Or as Domingo Guyton raps in "Stay Strong" during the film's closing credits, "The old plantation still runs the nation – voter registration turned to frustration and mass incarceration. It used to be pole tax and literacy tests, now it's redistricting, look at this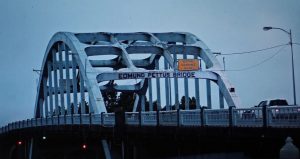 mess."
But After Selma doesn't stop at shining a bright light on the mess that is voter suppression. The film is an unambiguous call to action informed by knowledge and empowerment. It's an imperative that goes to the very heart of the nation's founding principles.
"Ordinary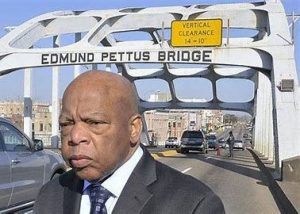 people with extraordinary vision can redeem the soul of America by getting in what I call good trouble, necessary trouble," Lewis wrote in a letter to the American people that was published after his death. "Voting and participating in the democratic process are key. The vote is the most powerful nonviolent change agent you have in a democratic society. You must use it because it is not guaranteed. You can lose it."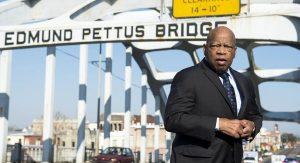 "Yes, we will vote," proclaims Joanne Blackmon Bland, as she ascends the sidewalk on the Edmund Pettis Bridge.
"Yes, we will vote," she repeats, adapting Barack Obama's slogan for his 2008 campaign to the fight against voter suppression.
Obama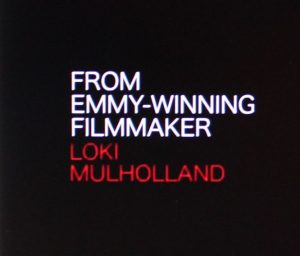 had another prescription for the frustrations his supporters sometimes voiced during his rallies.
"Don't boo, vote," he'd tell them.
It's the surest way to defeat the maladies that this 46-minute documentary expertly reveals. The fight for the right to vote continues.
After Selma will be screened when the Fort Myers Film Festival returns to the downtown Fort Myers River District October 21 through 25.
September 16, 2020.