Ashley Scott Davison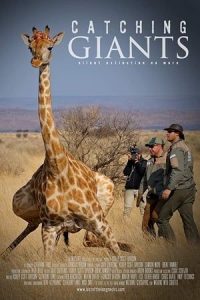 The heart-stopping documentary Catching Giants will be screened by the Fort Myers Film Festival in the Sidney & Berne Davis Art Center at 2:00 p.m. on Sunday, October 25. The film follows the world's preeminent giraffe researcher, Dr. Francois Deacon, as he embarks on the most ambitious project of his career and perhaps the most ambitious project in giraffe conservation to date.
Directed by Ashley Scott Davison and edited by Brent Ramirez, this 88-minute documentary is one of the few films ever produced to raise awareness about the giraffe's silent march to extinction. Davison is a producer and writer known for Last of the Longnecks (2017), Charlie Bee Company and Xtreme Waterparks (2012). Charlie Bee Company was awarded
Best Reality Show by the Independent Television Festival in 2018.
Davison has been working as a filmmaker for more than 15 years. He is the founder and CEO of New Braunfels-based Iniosante Productions. He was recognized in 2017 by the New Braunfels Jaycees as a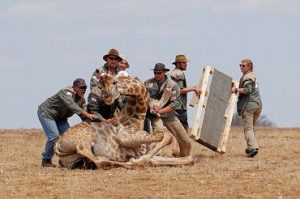 "Rising Star," one of 40 local resident under the age of 40 to be honored.
Catching Giants is a sequel to Last of the Longnecks. At Longnecks' premier in Washington D.C., one of the leads pitched the idea of having Davison film him collaring 20-25 giraffes in South Africa. Davison was so eager to be part of the expedition,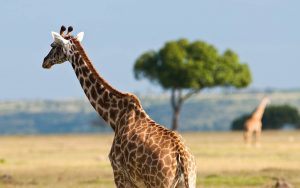 he didn't even have time to raise the funds needed to cover the 6-week shoot before leaving for South Africa.
Davison first became enthralled by giraffes when he was hired to produce a promo for the New Braunfels Chamber of Commerce after twin giraffes were born at the Natural Bridge Wildlife Ranch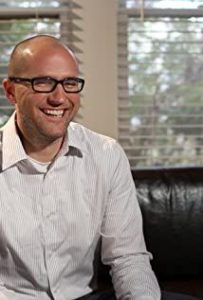 just outside of town. It was only the ninth documented time that giraffe twins had been born since biologists began keeping records in the 1800s, and the first in the United States. The promo attracted three times the amount of interest experienced by a normal national news story. The video had 500,000 impression in the first week alone, and Davison was hooked. More, he was aghast to learn about the precipitous decline in giraffe populations worldwide.
Now Davison is planning a third film. "The name [will be] Luangwa, which is the name of the river that flows through part of Zambia," Davison indicates. "There's a big story there that were working on developing right now."
For more information about Iniosante visit www.iniosante.com.
October 17, 2020.