Riviera's thunderclap ending leaves viewers unsettled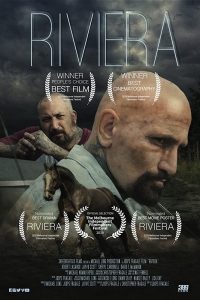 The Fort Myers Film Festival will screen Riviera at 9:00 p.m. on Saturday, October 24 as part of Shorts Block Eleven. It's an award-winning film that grapples with the concept of leaving this life on your own terms.
Riviera follows a terminally-ill man named David. He doesn't want his partner, Thea, to see him suffer as he inches painfully toward the inevitable, so he leaves her behind and sets off cross-country with his friend Raffi in a beat-up old Riviera (it's a coin toss as to whether David or the Riviera looks worse) to carry out a plan they've hatched that will enable David to exit this life in a way that will nonetheless permit Thea to receive the benefits under his life insurance policy (which excludes suicide). Of course,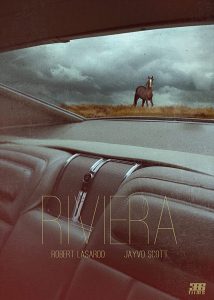 the best laid plans often go awry, but David is as resourceful as he is determined and the film has a thunderclap ending. Yet viewers will be left to ponder his motives. Was his an act of kindness or the height of using others to get what he wanted most?
The cast includes notable actors Robert LaSardo ( The Mule, Death Race) as David, Sheryl Carbonell (Thunder, The Hunter's Circle) as Thea and Jayvo Scott (Good Girls (TV), The Drifter) in the role of Raffi. Louie the Horse plays himself.
To underscore the film's somber theme, director/producer Jason Frigale shot the entire 16:39 minute short in black-and-white.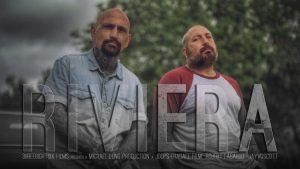 Frigale also incorporates reminisces, flashbacks and a nice mix of nature sounds to underscore the solitary nature of David's dilemma and heighten the drama that leads inexorably to the film's denouement.
The film is so well done that it has received a number of film festival awards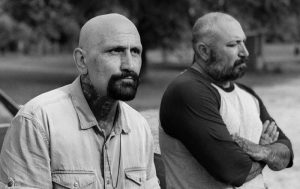 since its pre-COVID release, including Best Cinematography (Jason Fragale and Michael L. Long) and People's Choice at the 2019 Melbourne Independent Filmmakers Festival.
October 18, 2020.