Jason Fragale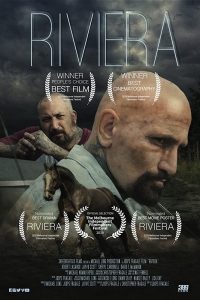 The Fort Myers Film Festival will screen Jason Fragale's Riviera at 9:00 p.m. on Saturday, October 24 as part of Shorts Block Eleven. It's an award-winning film that grapples with the concept of leaving this life on your own terms. Among the awards it has received to date are People's Choice for Best Film and Best Cinematography (Jason Fragale and Michael L. Long) at the 2019 Melbourne Independent Filmmakers Festival.
Jason "Joops" Fragale likes creating stuff… images in motion and still, visual and auditory, by hand and mechanical or electronic means. He has directed and edited some 15 films and video shorts, including Riviera (short, 2019), Ghetto Cowboy (video short, 2018), pThuggie: Do Da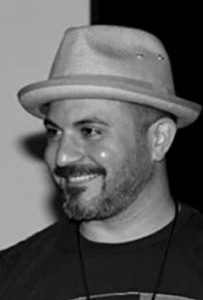 pThuggie (video short, 2018), PThuggie: Da Real Christmas Hero (video short, 2017), Gavage: Help Save the Youth of America (video short, 2017), No Tears Just Blood: Persist (video short, 2016), WTD Ceremonial: Hypnopompic (video short, 2016), Gavage: Platonic Verses (video short, 2013), The Guy Knows Everything (short, 2012), David Fuit: Say What?! (video short, 2011), Date Night (short, 2011), Simone (short, 2010), Parting (short, 2008), Breaking Val (video short, 2007 (co-director)) and Mama's Boys (short, 2007 (co-director)). He also produced all but No Tears Just Blood and Parting, and his filmography includes credits in screenwriting, cinematography, sound, visual effects, makeup, music and special effects.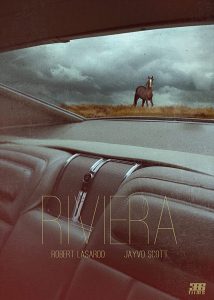 For those impressed by accolades, as a writer, director and editor his film work has garnered a good share of film festival awards, a few "director to watch" reviews and various nominations. A highlight was a VIP Showcase of The Guy Knows Everything at the Sundance Film Festival in 2013.
Fragale has a background in illustration, advertising design, graphics, and TV production, which he has led to work gracing album art covers, movie DVD/poster design, art magazines, editorial and comic publications and a myriad of diverse projects.
His design work has been honored with a Gold Addy award for web design.
Jason grew up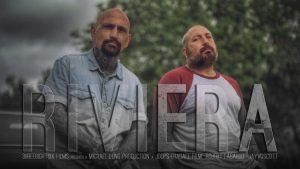 in the small NY hamlet of Nyack, NY. Has a love for all things moto, good whiskey, slide guitars, dogs, travel (but a disdain for airports), and is eternally searching for the perfect PB & J sandwich. He also has a passion for real estate and restoring, reviving, and creating properties.
October 18, 2020.