'Bachelors of Broken Hill Farm' an award-winning LGBTQ historical documentary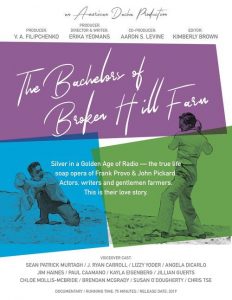 One of the films that will be shown by the Fort Myers Film Festival this year is Erika Yeomans' award-winning LGBTQ historical documentary The Bachelors of Broken Hill Farm, which is based on the lives of Golden Era radio actors and writers Frank Provo and John Pickard. It screens at 4:30 p.m. on May 13 at the Sidney and Berne Davis Art Center and at 1:00 p.m. on Sunday, May 16 at the Laboratory Theater of Florida.
The Bachelors of Broken Hill Farm is the true life soap opera of actors, writers and gentleman farmers Frank Provo and John Pickard. In the early 1930s, they fell in love while working on a radio program in San Francisco and went on to become a successful writing team for various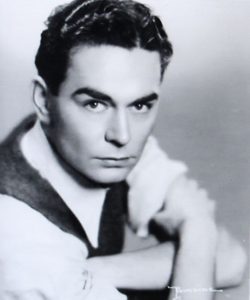 radio and television programs (Wendy Warren and the News, Young Dr. Malone, From These Roots, Love of Life). In this documentary, there are no talking heads. The script is based entirely on letters, interviews and the diaries of Frank, John, their actor friends and family.
Their voices are brought to life by professional actors. It is a fast-paced documentary comprised of found footage, news reels, photographs and personal mementos that tell the tragic-comic adventures of their life together as well as various close actor friends such as Julie Bovasso of Saturday Night Fever and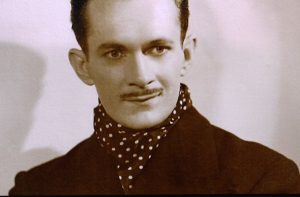 Jessie Royce Landis of To Catch a Thief.
Together, Frank and John would live through the Jazz Age, WWII, homophobia, family crimes and professional hits and misses. The Bachelors of Broken Hill Farm is a fun, strange, spritely story about early 20th century life for young gay artists trying to make it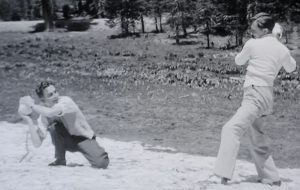 big on Broadway and in the new medium of radio.
"In the summer of 2014, I came across an archived New York Times story about an American Sergeant John David Provoo who was a practicing Buddhist and had been an American POW in Japan during WWII," recounts Erica Yeomans about how what led her to make the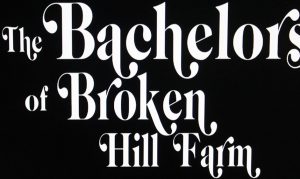 documentary. "After the war, he was put on trial for war crimes. While researching his treason trial, I ran across a more fascinating story about his brother, Frank 'Bud' Provo and his writing partner John Pickard. As I dug deeper, I found a neighbor of John's in Great Barrington, Mass. I drove to meet this neighbor and he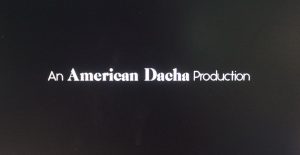 gave me 2 boxes full of their personal materials. He seemed relieved to give them to me. In the boxes were over a 1000 typed letters written by Frank to John during his military service in WWII, hundreds of faded old photos, a handful of diaries, news clippings, postcards and plays. After several years of research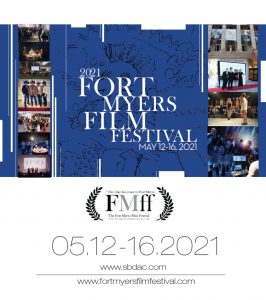 and despite being a documentarian, I decided to create a documentary based on the materials given to me. The Bachelors of Broken Hill Farm is the result."
Produced by V.A. Filipchenck and Aaron S. Levine and edited by Kimberly Brown, The Bachelors of Broken Hill Farm was the Viewers Choice TINFF 2020 winner, Semi-Finalist at the Blow Up Film Festival in 2019 and Best LGBTQ Historical Documentary at the Hollywood Women's Film Festival in 2019.
May 8, 2021.