Spotlight on 'The Wild Divide' filmmakers Eric Bendick and Danny Schmidt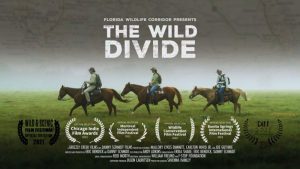 The Fort Myers Film Festival will screen The Wild Divide in the Sidney & Berne Davis Art Center during Local Block 2 beginning at 3:00 p.m. on Saturday, May 15. Directed by Eric Bendick and Danny Schmidt, The Wild Divide is denoted by exceptional production value (including breathtaking macro and micro cinematography and crystal clear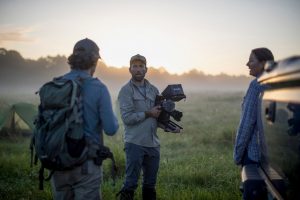 studio-quality sound) and considered, thought-provoking content that makes a strong argument for preserving and protecting the Florida Wildlife Corridor.
Eric Bendick is an Emmy-winning writer, director and series producer. He has led filming expeditions in the Florida Everglades, the Grand Canyon,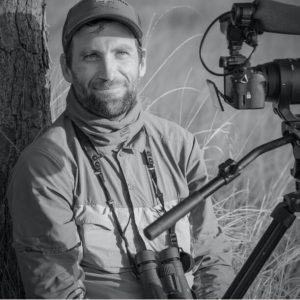 the Great Bear Rainforest, the Alaska Range, and to the most remote spot in Yellowstone National Park. His credits include numerous programs for National Geographic, Smithsonian, PBS, History Channel, Animal Planet, Microsoft, ABC, and the U.S. Department of Defense. His accolades include a Webby, a Wildscreen Panda Award and the Best Broadcast Feature Award from the International Wildlife Film Festival. Eric is a graduate of Brown University and Montana State University. Bendick co-directed The Last Green Thread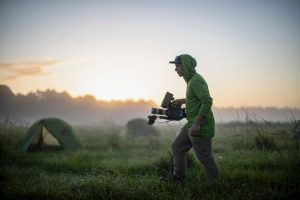 (Mountainfilm 2019) with Danny Schmidt and also directed Chasing Ghosts (Mountainfilm 2020), a film that was shot in Florida's wild wetlands as a team researched and photographed the ghost orchid, one of the world's most iconic flowers (see below).
Danny Schmidt is an award-winning director, producer,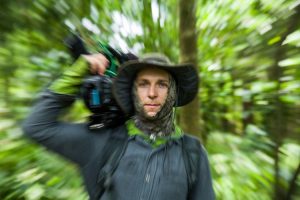 and cinematographer of non-fiction television, documentaries, and web-content. He has produced, directed, and photographed documentary films for clients including PBS, National Geographic, Netflix, HHMI BioInteractive, NASA, the National Science Foundation, and many others. He won an NW Emmy award for cinematography for his DP work on the PBS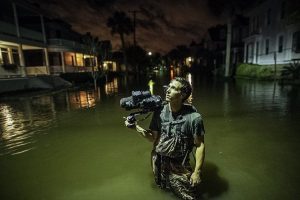 film Indian Relay and another for best topical documentary for Finding Traction on Netflix. He received his MFA in Science and Natural History Filmmaking in 2012 from Montana State University and his BS in Earth Science from the University of Utah. He currently lives in Salt Lake City.
The Wild Divide follows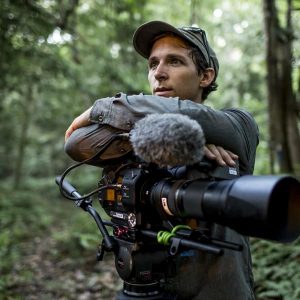 three friends, Mallory Dimmitt, Carlton Ward and Joe Guthrie, as they set off across Florida's imperiled Lake Wales Ridge on horseback, foot and paddleboard so that viewers can experience this place and meet the passionate stewards who call it home. Joe Guthrie now works as the predator/prey biologist for Archbold Biological Station, which released Cowboys and Scientists in 2019. A conservation photographer, Carlton Ward released Chasing Ghost, a fantastic documentary about the elusive ghost orchid pollinators.
April 15, 2021.