'Stay Wild' focuses on expanding national parks to provide wildlife corridors and combat climate change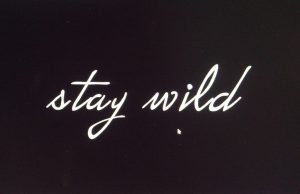 Two of the environmental films that will be screened at this year's Fort Myers Film Festival involve the importance of wildlife corridors that connect adjacently located habitats. One is The Wild Divide; the other is Stay Wild by Lizzie Fowler.
Stay Wild centers around ecologist Melissa Wilson, who has spent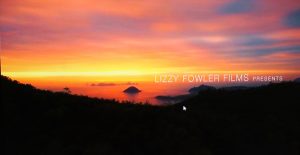 the past decade analyzing how expanding national parks and connecting them through recreational trails could help sequester carbon and provide wildlife corridors.
"I save wild places for wild people," Wilson sums up succinctly. "My research focuses on two primary areas: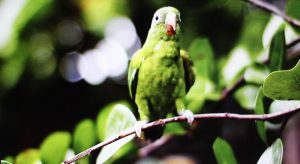 saving large wild landscapes and building the human-nature connection."
In 2017, Wilson heard "Conservacion Patagonica" speak about connecting the national parks in Chile at a conference at Duke University.
"As I listened, I recalled a 28-day bus trip I had just led with 20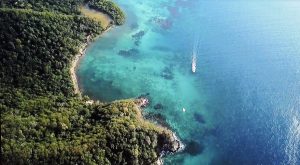 undergraduate students around the American West," Wilson recounts. "As an avid backpacker and outdoor educator, I realized that like Chile we might already have the infrastructure needed for a continental wildlife corridor. In fact, we could use our scenic trails as anchors for a protected area network that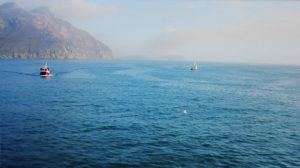 would connect many of our parks and wilderness areas. Just imagine if they were all connected— what a beautiful landscape that would be for us and for them."
At present, Wilson is happily living in St. John USVI on the edge of a national park. She moved there following two Category 5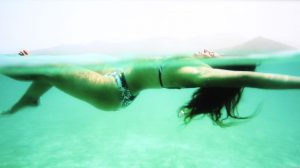 hurricanes ravaged the island in 2017 (Irma followed by Maria) to help rebuild Gifft Hill School, a preschool-12th grade school.
"My emphasis in the Caribbean is building the human-nature connection through green STEM career pathways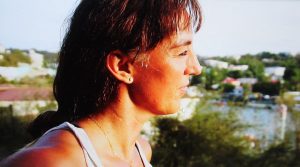 for underrepresented students," Wilson explains. "I accomplish this through fundraising, research and education partnerships with the National Park Service, the University of Virgin Islands, Iowa State University, Harvard University, and three NGOs."
Struck by how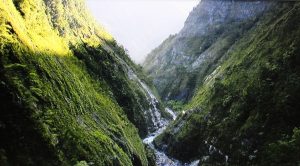 the island's natural beauty has been preserved by its national park, which encompasses more than half of the Caribbean island's land mass, Wilson decided to partner with filmmaker Lizzy Fowler to make a documentary. Titled Stay Wild, the documentary has already met with critical acclaim, winning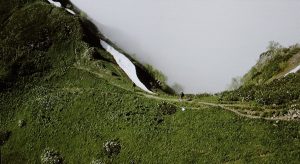 the Best Short Film Award at the Colorado Environmental Film Festival.
In May of 2019, Mel won the Dean's Top Thesis Award on Sustainability at Harvard and graduated from their sustainability program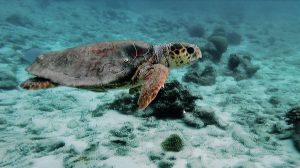 with a Master of Liberal Arts in Extension Studies. Currently, she's working on bold and innovative strategies to create ArcGIS models of potential protected area networks, developing models to define the greater ecosystems surrounding parks and wilderness areas and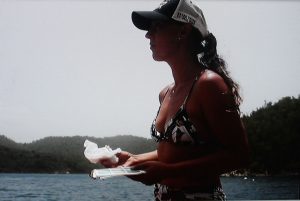 employing scenic trails as continental wildlife corridors.
Both the film and Wilson's overarching research have taken on added importance under directives issued by the Biden Administration earlier this year. Created by an Executive Order promulgated on January 27, Biden's "30 by 30" initiative seeks to protect 30 percent of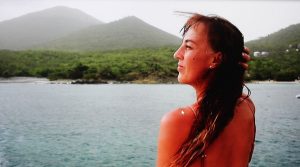 U.S. lands and seas by 2030 in order to fight climate change and protect the more than one million species currently facing extinction.
"Currently, the U.S. conserves around 26 percent of its coastal seas but only roughly 12 percent of its land," notes Rebecca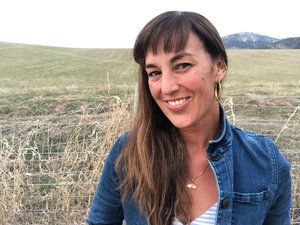 Horrigan writing for edhat santa barbara in an April 20 article titled "Santa Barbara Teacher's Scenic Trails Research Could Help Biodiversity and Climate Change."
In order to reach Biden's 30 by 30 target, the U.S. will need to protect more than 440 million more acres in the next ten years. Wilson's research could help inform science-minded decision-making on which lands should be prioritized.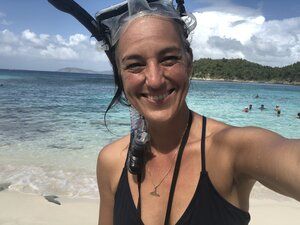 In that effort, Wilson has teamed up with with Dr. Travis Belote of The Wilderness Society. Echoing a message brought home locally in The Wild Divide, Belote observes that species need room to roam and protected areas may be too small. "Mapping greater ecosystems – or lands surrounding national parks and other protected areas – gives conservationists and land managers a resource to coordinate actions to sustain nature across larger areas,"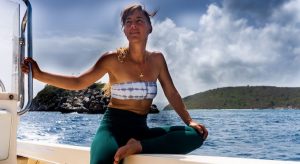 states Belote. "To keep national parks and wilderness areas wild, we have to be mindful of how we treat the land outside their borders."
"The beauty of our research is by evaluating the greater ecosystems of national parks and wilderness areas we are now able to determine possible park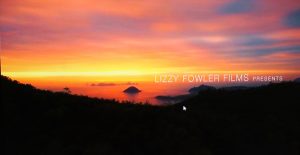 expansions and buffer zones to help us get to 30×30," Wilson adds. "Instead of dwelling in fear about climate change; I'm inspired by wild places and how they help save our planet."
Stay Wild will screen at multiple times and venues during the Fort Myers Film Festival. It screens in the grand atrium of the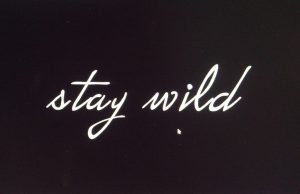 historic Sidney & Berne Davis Art Center during Environmental Block 2 at 3:00 p.m. on Friday, May 14, then again on the lawn of The Mangoes at the Edison & Ford Winter Estates beginning at 8:00 p.m. on Friday, May 14, and finally at intermittent times all day long at the IMAG History & Science Center on Saturday, May 15.
May 3, 2021.