Spotlight on 'Now You See Us' director and screenwriter Romina Schwedler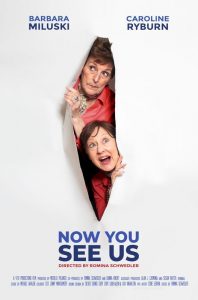 Now You See Us is one of the short films that the Fort Myers Film Festival is screening this year. Romina Schwedler not only directed and edited the film, she adapted the screenplay from a play titled Boom that was written by one of the film's stars, Barbara Miluski.
Schwedler read Miluski's script and fell in love with the story while she was in the final stages of an intensive festival run with The Visit, a psychological short drama starring Academy Award® Nominee June Squibb (Nebraska, Shameless) and Sean Maher (Serenity, Firefly). The Visit not only gained entry into 47 film festivals (among them Oscar® Qualifying HollyShorts, Cinequest, and St. Louis International Film Festival, as well as the SAG-AFTRA Short Film Showcase and Catalina Film Festival),
it earned 12 awards, 16 nominations, and 5 special mentions (including the Millie Award for Best Director, Best Short Film, and Best Overall Festival Film).
In fact, the Fort Myers Film Festival was among those 47 festivals for which The Visit became an official selection.
"I couldn't make it in 2018," Romina remarks. "I live in New York and was in the middle of a project, but I followed on social media and had friends in attendance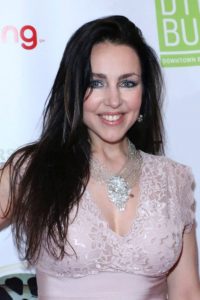 who reported only great things about their experience, especially the fact that so much work and energy go into welcoming filmmakers and promoting our work."
In spite of her youth, Schwedler has already enjoyed a long and varied career.
It began in her native Buenos Aires, where she became a classical dancer at a young age. At 15, she was selected by the School of American Ballet. Although she did not know a soul in Manhattan, she moved all by herself to New York City to take advantage of the opportunity afforded by admission into that renowned dance school.
Romina's musical
education continued at Juilliard, and she embarked upon intensive training as an actor at the William Esper Studio, during which she began to be featured in films, TV, music videos and commercials.
Her early credits include stage performances from Swan Lake and Bach's Saint Matthew's Passion (at some of Argentina's most prestigious venues like Teatro Colon and Teatro Coliseo), to Guys and Dolls (at the Juilliard Theater) and A Mass (New York State Theater). Subsequent acting credits include Katia in the short film Before Dawn (2021), Lola Conga in the comedy Yellow Scare (2017), Lady Ro in the romance/drama Romeo and Juliet in Harlem (2017), Aide in The Visit (2016), the girlfriend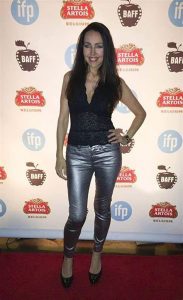 in the short film Bad Connections (2015), date girl in How a Man Gets Ready (2014), fatal victim in the TV documentary My Dirty Little Secret (2014), The Slapper in the short The Slapper Flapper (2013), Onyx Club Dancer in the TV series Boardwalk Empire (2013), an actress in Smash (2013), a secretary in an episode of Blue Bloods (2013) and a 1980s music star in an episode of the television series The Carrie Diaries (2013).
As the daughter of a successful Argentinean actress/director (her mom) and an award-winning photographer (her dad), Romina developed a passion for visual storytelling at a young age. So it was perhaps inevitable that she made the leap to directing. She made her directorial debut in 2014 with How a Man Gets Ready,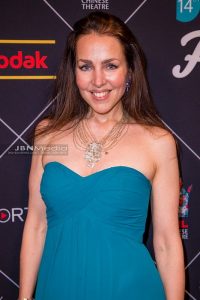 a spec commercial/micro-short film she also wrote, produced and starred in. She was rewarded for the effort by being selected as one of the year's top emerging directors at Shoot Magazine's 12th Annual New Directors Showcase held in connection with the Directors Guild of America.
Another micro-short that Schwedler wrote and directed, Bad Connections, and the Slapper Flapper, a silent comedy micro-short she shot with her phone and in which she starred, went on to screen at venues such as Hollywood's TCL Chinese Theater and New York's Tribeca Screening Room. These films received 23 festival awards and 4 nominations combined.
It was while she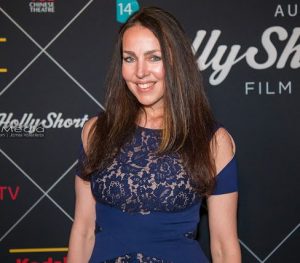 was promoting these micro-shorts on the festival circuit that Romina wrote and directed The Visit. And in 2018, she also co-wrote the original feature screenplay El Primer Sol (recently acquired for production in South America) with award-winning Argentinean screenwriter Maria Laura Gargarella.
Romina is currently in post-production on an experimental work of music and image which she co-created with Argentinean composer Ignacio Montoya Carlotto. She is also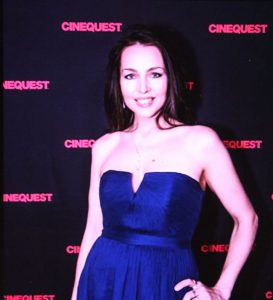 developing a half-hour comedy series she co-created with award-winning screenwriter James V. Hart (Bram Stoker's Dracula, Contact, August Rush) and two-time Emmy-award winning director/producer Scott Wwinant (Californication, Thirtysomething, Huff).
Romina has been a part of the production team for numerous films and commercials, has participated in various international filmmaking panels, served as a judge for the Emmy Awards, and in 2016 joined NYWIFT (NY Women in Film and Television) with the goal of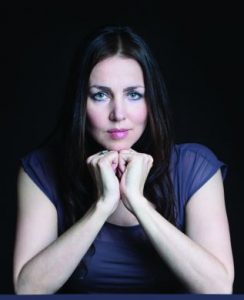 becoming more involved in the female filmmaker community.
Now You See Us screens in the Sidney & Berne Davis Art Center during Comedy Block 1 beginning at 2:00 p.m. on Saturday, May 15.
"[Having our film in the Fort Myers Film Festival] means the world, not only to me but also to everyone involved in Now You See Us," Romina adds.
"[After not being able to attend in 2018], I've been hoping to have another opportunity to join the FMFF fam LIVE! Crossing fingers and toes
that I will be able to travel this time around."
April 20, 2021.
RELATED POSTS.