'Open House 1-4' satirizes social class, ethnic profiling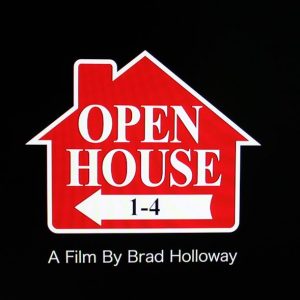 After previewing earlier this year at TGIM (Thank God for Indie Monday), Open House 1-4 returns to the Sidney & Berne Davis Art Center's grand atrium for the big show, the Fort Myers Film Festival itself. It's a venue in which the film's snooty realtor (played by Tanya Christiansen) would feel right at home. Shot on location in a swanky million dollar mansion down Tamiami Trail in Naples, Florida, Open House 1-4 satirizes social class, ethnic profiling and making assumptions based solely on the presence (or absence) of the trappings of success.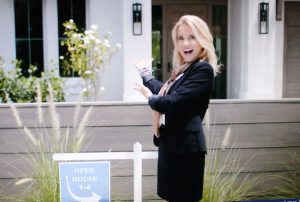 The unnamed realtor we meet in the film sells high-end residential property. On this particular day, she is hosting an open house. In America, open houses are a cultural milestone. Every Sunday, realtors fan out across the country planting Open House signs, inviting prospective buyers into private residences. But for Ms. Snobby, "prospective" means white, senior and clearly affluent.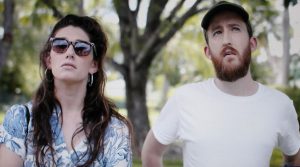 She hasn't the time or temperament to bother with people who are just kicking the tires or whiling away a Sunday afternoon looking at homes that are obviously way out of their economic league. But you make assumptions at your own risk, and when a Cubano couple rolls up to the house in a sedan that doesn't even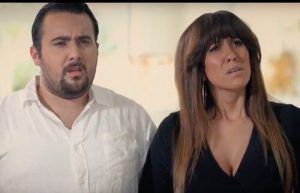 have hubcaps, Latin music blaring, Ms. Supercilious suspects that they've come to rob her and so informs her other guests. Well, you can imagine what happens next. Actually, you can't. The film has more twists and turns than a Formula One road course.
"The threat of being robbed at an open house and the assumptions realtors make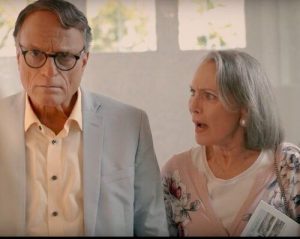 about potential customers (often negative) are two hot button issues that are ripe for comedy," says Brad Holloway, who wrote the screenplay and made his directorial debut with the film.
"First and foremost, my intention for the film is to be a crowd pleaser, darkly humorous, thrilling, a whodunit of sorts with an unexpected, satisfying climax," continues Holloway in his Director's Statement. "But I also think the film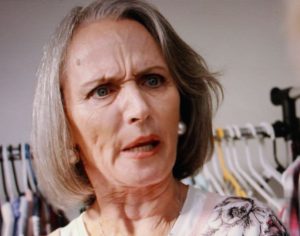 works on a much deeper level thematically regarding issues such as economic inequality and shifting demographics in America. The age-old adage 'don't judge a book by its cover' also comes to mind."
Although he's made the jump to direction with Open House 1-4, the Naples-based Holloway has been screenwriting for more than a dozen years.
He sold his first feature script, Black Box, to Warner Brothers with Lorenzo Di Bonaventura (Transformers) attached to produce and Oscar-winning director Stefan Ruzowitzky (Counterfeiters) signing on to direct.
From there, Brad went on to write feature-length scripts and pilots for Warner Brothers and other major studios (Paramount, Lionsgate), producers (Jason Blum, Michael De Luca, Rodrigo Teixeira) and directors (James Mangold). Current projects include The Games of 1940 with RT Features (Ad Astra,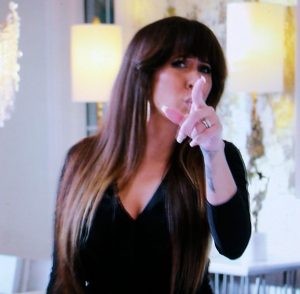 Call Me Your Name) based on an original idea by David Seidler (who won an Oscar for Kings Speech), Conception with producer Dylan Russell (Touristas, Love in the Time of Cholera, the upcoming Station Eleven) and director Fulvio Sestito (Beyond the Sky), Swine with producer Nikki Stranghetti (Legend of Hercules, Graceland), and Carnival with Robert Lawrence (the upcoming Kingkiller Chronicle with Lin Manuel Miranda, Clueless, Die Hard with a Vengeance).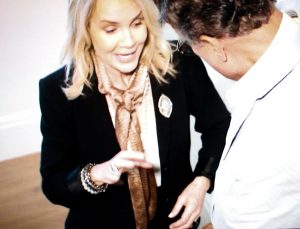 "I'll spend months working on a new draft and it's only after I'm finished that I get feedback," says Holloway. "The enticing thing about directing is that you have a whole cast and crew of talented people to collaborate with in real time. The energy on set [for Open House 1-4] was fantastic and everyone contributed to make the film better- it was a genuine team effort."
In addition to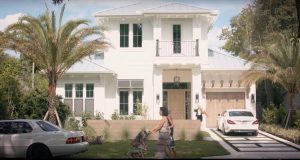 Tanya Christiansen, the short's award-winning cast features Brian Balance, Mauricio Bemudez, JJ Crowne, Chellie Garcia, Jamie Molina, Donna Rae Allen, Keila Rosado and LJ Ugarte. And while the dark comedy is unquestionably humorous in a dry wit sort of way, the only thing that could have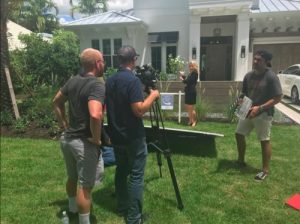 made Open House 1-4 funnier than it already is was if Holloway had cast local stage actor and Naples Top-1/2-of-1-Percent Realtor Paul Graffy as one of his upper crust prospective buyers or to do the walk-by at the end of the film.
Open House 1-4 was the Gold Winner in the Narrative Short category at the 2020 International Independent Film Awards,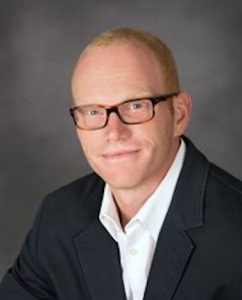 and is an Official Selection of the French Riviera Film Festival 2020, 20th Annual Kansas International Film Festival, Key West Film Festival 2020 and Miami Underground Film Festival.
Open House 1-4 screens in the Sidney & Berne Davis Art Center grand atrium on Saturday, May 15. It is part of Local Block 2, which begins at 3:00 p.m. (and screens with Jordan Axelrod's About Frances and The Wild Divide).
April 20, 2021.