Spotlight on 'Open House' star Tanya Christiansen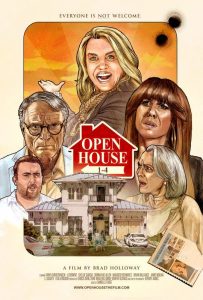 One of the short films that the Fort Myers Film Festival will be screening this year is Open House 1-4 by Naples-based screenwriter and director Brad Holloway. It follows a snooty realtor specializing in high-end residential properties who uses a combination of upper class and ethnic profiling to "pre-qualify" the prospective buyers who show up at her open houses. Tanya Christiansen stars in the role of the impertinent realtor.
The Tennessee native began her acting career on stage doing local theater. Following her graduation from the University of Tennessee with a degree in Consumer Sciences, she landed an on-air job as host for a home shopping channel selling everything from jewelry to exercise equipment and clothing.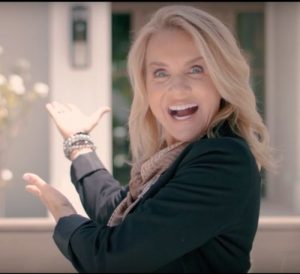 Christiansen credits the job with not only making her comfortable in front of the camera, but giving her the opportunity to fine-tune her improvisational skills.
National commercials, television pilots, and feature films soon followed.
Her film credits include Cassie in the feature film The Body Sculptor, Elise Jenkins in Beauty is Skin Deep (2021), Catherine in the TV Movie The Charm of Love (2020),
Jannette in the biopic I Still Believe (2020), Mallory Carrington in First Lady (2020), Tennessee in the adventure film Rocky Mountain Fast (2018), Diane Carey in crime drama The Hate U Give (2018), Priscilla Medici in the thriller Worthless (2018), Shannon in The Man with Elephant Hands (2016), Hope in the short film Camp Good Works (2016), Jean in Apocalypse Road (2016), Rebecca in Wild Bill Hickok: Swift Justice (2016), Nurse in Monty Comes Back (2016), Laura in the short film Grace Period (2015), Hannah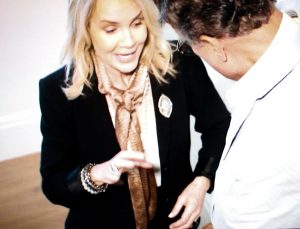 Adams in the short film Beyond Goldenhill (2015), Adoptive Mother in the short film Bullet of Madness (2015), Agent Ally Garcia in American Hostage (2015), Cindy Grey in God Where Are You? (2014), Sylvia in the short Three (2014), Debbie in the short The Sunny Side (2014), DotCominatrix in the short Caster's Blog a Geek Love Story (2014), Mrs. Heartnee in The Town Inside (2014), Dental Receptionist in Fat, Dumb and Happy (2014),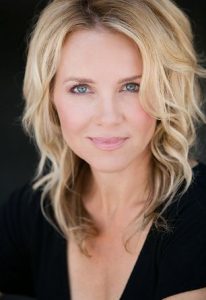 mall patron in PawnZ (2013), Jack's wife in Rough Cut (2013), Susan in the short Magnum Opus (2013), Katey Caplan in Die Die Delta Pi (2013), Victoria Hall in the comedy Attorney at Low (2013), a lawyer in Breaking Up with Rosie (2013) and Mother in the short The Monster's Garden (2012).
Tanya has several other projects that are either completed, filming or in pre or post production, including Girls on Tap (Kelly), Grace (Emily Lange), the TV series Letters to Addy (Elizabeth Jennings), The Mulligan (Rebecca McAllister), Mind the Gap (Cheri), the TV pilot Running (Tracy Wyatt), The Line (Kat) and Where the Land Meets the Sky (Lily Rodgers).
Christiansen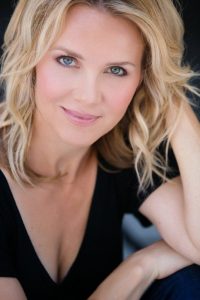 also has extensive television credits, including two episodes of Legacies (2019-2021), three episodes of South Central (2020), two episodes of the TV series Insatiable (2019), auction bitch #2 on Good Behavior (2017), Sprying Norrie in the TV series documentary When Sharks Attack (2016), an episode of Devious Maids (2016), two episodes of Dry Creek: America's First Frontier (2014-2015), Monica in four episodes of The Cube (2013-2014) and Charlotte in an episode of Game On!
Tanya most recently won Best Actress in a Feature Film at Tampa, Florida's Innovative Film Festival. Tanya resides in Florida with her family and continues to work in the industry that she loves. Challenging herself with a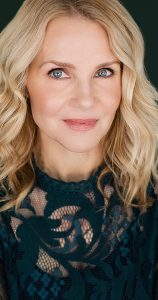 multitude of different characters, working in film and television is her passion.
Open House 1-4 was the Gold Winner in the Narrative Short category at the 2020 International Independent Film Awards, and is an Official Selection of the French Riviera Film Festival 2020, 20th Annual Kansas International Film Festival, Key West Film Festival 2020 and Miami Underground Film Festival.
Open House 1-4 screens in the Sidney & Berne Davis Art Center grand atrium on Saturday, May 15. It is part of Local Block 2, which begins at 3:00 p.m. (and screens with Jordan Axelrod's About Frances and The Wild Divide).
April 23, 2021.