'Knife' filmmaker Karen Whitaker at work on new film and musical score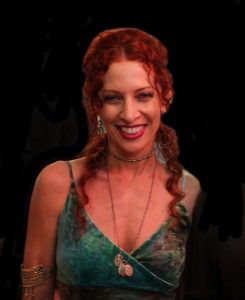 Karen Whitaker and Bert Davis' very first film was The Knife. They filmed it in 2011 pretty much on a lark. It gave birth two others, Miss Conception and Ring. Although they planned on making a total of seven films – each representing one of the seven deadly sins – a lot has happened since they produced and screened Ring in 2016. In addition to buying a big, roomy mansion in New Orleans and adopting The Big Easy as their new home, they inherited not one, but two grand pianos. And that forced the ersatz filmmakers to pump the brakes on filmmaking … at least for a while.
"I've been learning to play music for the first time in my life," said Karen by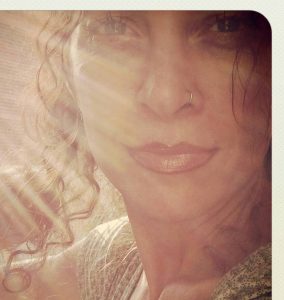 phone from her home in New Orleans. "That's all I do these days. So writing and filming are on hold for now."
Whitaker is teaching herself the piano – with the help of YouTube tutorials. But learning to play is only part of the equation. She is composing music as well.
Don't misunderstand. Music has always played an important role in Whitaker's life. But from the time she was five, it was dance rather than composition that consumed her spirit.
By the age of 15,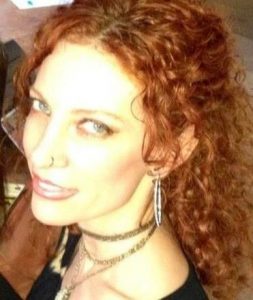 she was dancing with the Tampa Ballet. Then she was chosen to train with legendary Russian ballerina Nathalie Krassovska of The Ballet Russe de Monte Carlo and went on to become the youngest principal ballerina with The Dallas Ballet, dancing the lead in Swan Lake, Giselle, Paquita and Romeo and Juliet. But then she suffered a career-ending knee injury.
Undaunted, Whitaker turned her energies to dance instruction and choreography. Unfortunately, even that eventually proved impossible because of the damage to her knee.
But now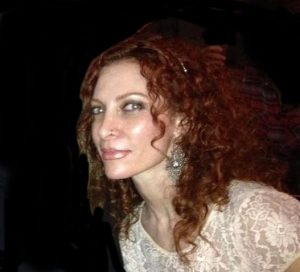 Karen's life has come full circle, and you can play the piano sitting down!
"I have books and books of poetry that I'm turning into music," Karen continues. "I've written about 40 songs so far. It's become my new passion."
Whitaker is so enthralled by her new skill set that she's even mulling the prospect of writing the score for their next film.
"We were planning to do our next film on Pride but we've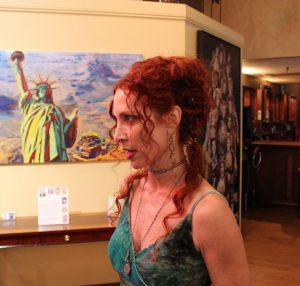 ended up working on Wrath instead," Whitaker entices. "We're going to shoot it here in New Orleans."
Most of the scenes will unfold in Karen and Bert's mansion. Just two will be shot at nearby outdoor locations.
"I'm still working on dialogue, but we have the basic storyboard ready to go," Karen elaborates. "We're staying in the genre of dark comedy, and we're planning to cast some of the friends we've made here in New
Orleans as well as some of our friends from Fort Myers. It will be a good reason for them to come visit."
As in the past, most of the cast will have little to no acting experience. But that's what gives films like The Knife, Miss Conception and Ring their raw, authentic, campy feel.
Whitaker and Davis don't just live in New Orleans. They have fully embraced the city's laid-back lifestyle. So they've refused to impose a deadline for shooting, editing and producing the film. But Karen's pretty confident that it will be done in time for the next Fort Myers Film Festival.
And seeing The Knife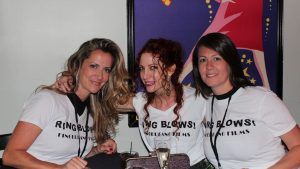 play across the Fort Myers Film Festival silver screen one more time is likely to fuel their desire to finish the film in time for next year's fest.
"The fact that Eric wants to play it again is very flattering," says Karen. But her appreciation is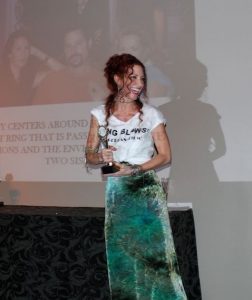 tempered by a modicum of regret. She wishes they could do a re-edit before the film is shown again, but their cameraman, Galen Trull, shot over the footage left on the proverbial cutting room floor when he was shooting a commercial back in 2016. And sadly, Trull and their Directory of Photography, Karl Bergstrom, passed earlier this year.
But even if The Knife could be better from a technical standpoint, that's secondary.
That's because the film's theme resonates.
"Who hasn't wondered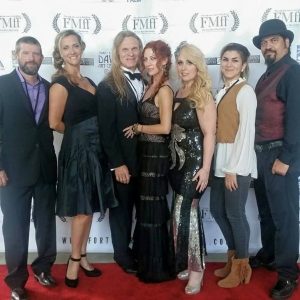 at one time or another that maybe we don't know the person we're in a relationship with as well as we think we do," Karen psychoanalyzes. "I think that's why The Knife has become a favorite – because the theme is universal, something that everyone can relate to."
If you missed The Knife when it screened back in 2011, now's your chance to see this campy cult classic that stars local celebs Stacey Stevens, Diva Diaries' and actor Stephanie Davis and art collector, gallerist, actor andBean & Seed's Terry Tincher.
"When people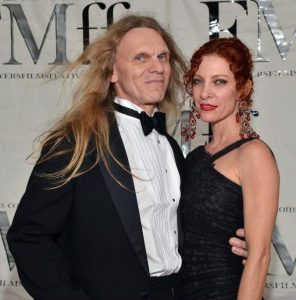 would ask where they could see it, I told them that if they missed the premier, they missed out," Karen laughs good-naturedly. "Well, sometimes you get a second chance in life. If you missed it the first time, you have one more chance to see The Knife."
Actually, you have two chances. The Knife screens twice on Saturday, May 15. The first time is during Local Block 1 at high noon. The second is at the more civil hour of 10:00 p.m., which is when Whitaker, Davis and a legion of their friends will assemble in the Sidney & Berne Davis Art Center's grand atrium for a boisterous Knife reunion.
The only question now is whether you'll be there too.
April 19, 2021.