Terry Tincher's role in 'The Knife' presaged Ghostbird stage appearances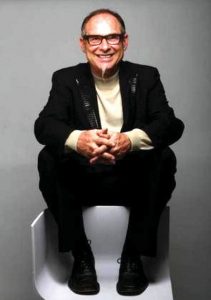 There's a reunion coming to the Sidney & Berne Davis Art Center on Saturday, May 15. At 10:00 p.m., the Fort Myers Film Festival is bringing back The Knife, the seminal short film by which Karen Whitaker and J. Bert Davis cut their filmmaking teeth. And one of the stars of that flick was Terry Tincher, who plays a husband who may be stepping out on his wife, played by Diva Diaries' Stephanie Davis.
Tincher has been a fixture in Southwest Florida art circles for more than 30 years. Besides representing collectors on both sides of the sales transaction, Terry founded Tincture Art Gallery and Space 39, unquestionably the coolest art bar in downtown Fort Myers. He was also one of the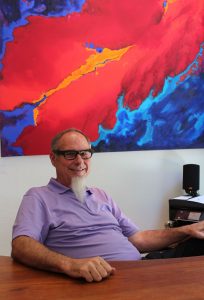 founding principals of Art Walk, the event that re-established the River District as a cultural destination for both residents and tourists alike. But he'd never done any acting until Karen Whitaker and Bert Davis pitched him on the idea of playing a leading role in their seminal film The Knife.
That was in 2011.
But in spite of the fun he had making the film and attending its world premiere screening at FMFF, Tincher was seemingly immune to the acting bug that has infected so many others.
Enter Annette Trossbach.
Because of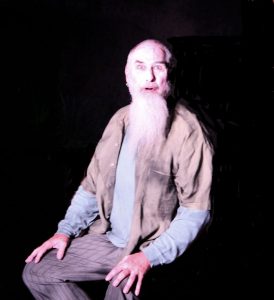 Terry's acumen in the visual arts, it was only logical that she'd consult Tincher when Lab Theater produced Yasmina Reza's play, Art, in 2016. Predictably, he joined the company as its production manager. After all, with his skills and experience as a building contractor, erecting a few sets was child's play.
But his jump from behind the scenes to the boards was inevitable, perhaps pre-ordained. He made his theatrical debut in Ghostbird Theatre Company's production of Barry Cavin's Boxes Are for What We Keep in November of 2018. Since then, he's joined Ghostbird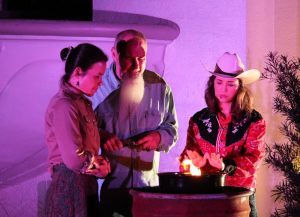 for Everyone on this Train (January, 2019) and October House (October, 2019). But for the pandemic, he'd probably have discharged roles in other local plays.
Terry's most recent project has been the launch, promotion and general management of Seed and Bean, a CBD marketplace located at 1520 Broadway that sells CBD products for people and their pets,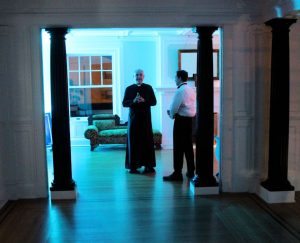 infused beer and wine, and food. It's a new concept for CBD in the state, meshing the cannabis culture with the sale of federally approved products.
But that doesn't negate a return to the silver screen.
Whitaker and Davis are planning a fourth film, centered on the deadly sin of Wrath. They intend to shoot the production in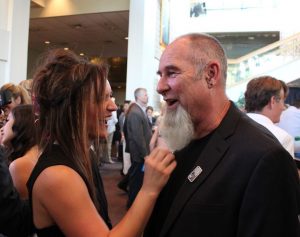 their big, roomy mansion in New Orleans, but they hope to induce some of their Fort Myers friends to star alongside the new ones they've made since moving to The Big Easy roughly five years ago. And let's face it, if you had to pick a place that suits Terry's laid-back, artistic mindset, wouldn't that be New Orleans?
It remains to be seen whether Tincher joins the cast of Whitaker and Davis' new film, or joins any further theatrical productions,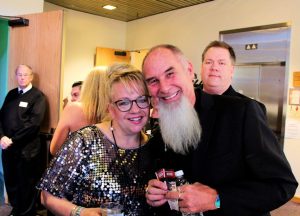 whether for Ghostbird or any other Southwest Florida theater company. But for now, you can enjoy Tincher on the big screen. So make plans to attend The Knife reunion. The short actually screens twice on May 15. The Big Event is at 10:00 p.m., but The Knife is also part of Local Block 1, which screens at noon.
April 19, 2021.