'The Knife' may have inspired Stephanie Davis to go into directing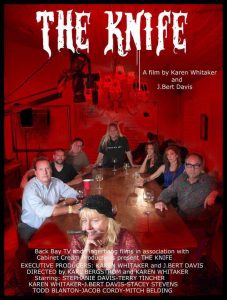 When Karen Whitaker and Bert Davis decided to make their first film, they made the tactical decision to only invite friends who had no acting experience whatsoever to be part of the cast. "We're so bad that we're good" was their governing mantra. But they made on important exception. They brought in the Downtown Diva, to anchor their cast. By 2011, the ineffable Stephanie Davis had already left her imprint on the local theater scene.
The fact that Davis would make any impact in theater here, or anywhere, seems in retrospect to be highly unlikely. After all, she never made it past the eighth grade. As a freshman in high school, she spent her time between first and last period in the library reading plays or just taking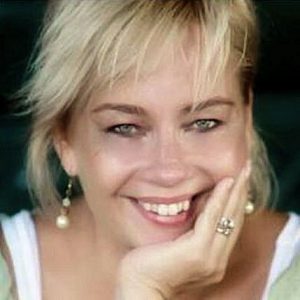 in the sights. But she had no formal training in acting or theater. Ending up at the Eckerd Wilderness Camp in Brooksville, Florida, she didn't even have access to radio or TV.
Stephanie finally got involved in theater after she landed in Fort Walton Beach with her new husband, a boy she grew up with from Fort Myers Beach. But her tenure was as short-lived as her marriage. Back in Southwest Florida four years later (circa 1988), she had an 18-month-old to care for along with herself. Fortunately (for her and us), she landed in radio,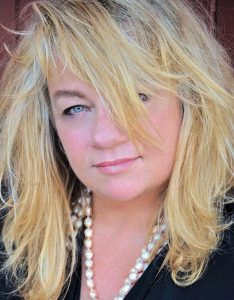 doing everything from writing commercials and doing voiceovers to eventually becoming program director.
Somewhere along the way, Davis met and bonded with Bob Cacioppo and Carrie Lund, landing a role in The Boys Next Door at their Pirate Playhouse on Sanibel. By the time Bob and Carrie started the Florida Repertory Theatre in 1998, Stephanie was all in.
She quit her job at the radio and joined them as an associate director. The title wasn't honorary. In addition to acting, Davis wrote press releases, did marketing and filled in wherever else she was needed.
Moving downtown,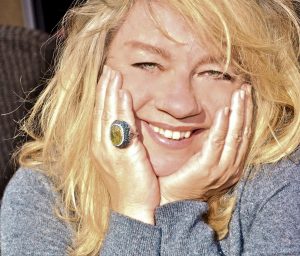 Stephanie not only married golf and country club general manager Todd Blanton, she "found fresh creative expression by writing a column inspired by Tara Solomon over in Miami Beach, who was doing a Queen of the Night column for The Miami Herald," wrote David Sendler for Gulfshore Life in a 2016 piece titled "The Intriguing Life of Stephanie Davis." "For a weekly newspaper, Route 41, Stephanie became the Downtown Diva, seemingly everywhere dropping names,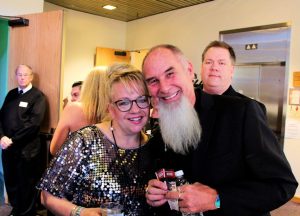 sharing gossip and shooting photos for this regular gig. Her work always had that sweet humor of hers, the jokes often at her own expense."
The News-Press recruited the Downtown Diva to write for a much larger audience, and she became "as much a force in Fort Myers as the celebrities she covered." By the time Karen Whitaker and Bert Davis cast her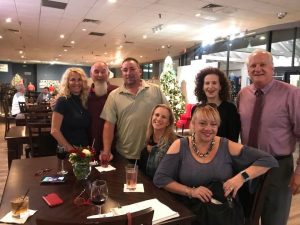 in The Knife's lead, Stephanie had been writing her column for the News-Press for nearly 13 years while simultaneously remaining a stalwart at Florida Rep [where she's now appeared in more than 50 productions]. She'd even recently begun what has turned out to be a more than two-decade association with Bill Taylor and Theatre Conspiracy.
"Stephanie was the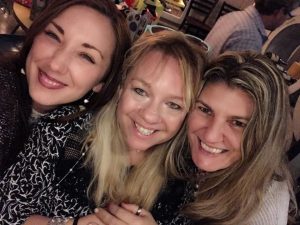 only one [in the cast of The Knife] that had any acting experience," Karen Whitaker recalls. "We all kind of relied on her to tell us what we were supposed to do."
So much so, in fact, that Stephanie gained the confidence to move from acting to directing. She made her directorial debut the following year (2012) at Lab Theater in Extremities. From that production,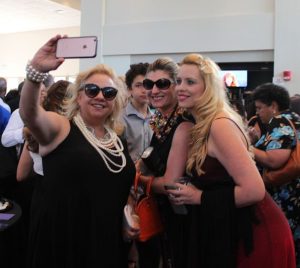 Davis has gone on to take the helm in such groundbreaking shows as Joshua Harmon's Bad Jews in 2016, the Vagina Monologues in 2019 and the Lillian Hellman classic, Toys in the Attic, at Theatre Conspiracy, where she directed the likes of Rachel Burttam, Karen Goldberg, Jason Drew and Ashley Kellam.
But all of that and more was in Stephanie's future in 2011, when she tackled the role of her namesake in The Knife.
Davis did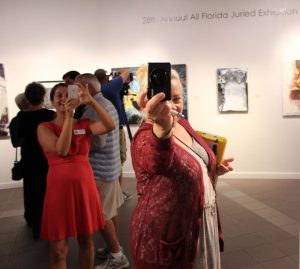 not appear in the sequels, Miss Conception and Ring. But who knows, perhaps she'll rekindle her on-screen persona in Whitaker and Davis' (the other Davis) next film – based on the deadly sin of Wrath. In fact, you can let Stephanie know you want to see her in film again by turning out for The Knife reunion at 10:00 p.m. on Saturday, May 15.
The Knife screens twice during this year's Fort Myers Film Festival. Not only will it be shown at 10:00 p.m. on Saturday,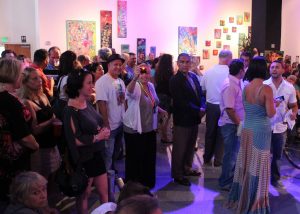 May 15, it will also be included in Local Shorts Block 1 which screens at noon (along with Jeff Frey's Every Second Counts, Prometheus Bound by Maddalena Kingsley, 22 Every Day by Isaac Osin, and Waiting for Me by Glendalina Ziemba).
April 19, 2021.