Best Student Film at 2022 FMff is Nya Chambless' 'Just Believe'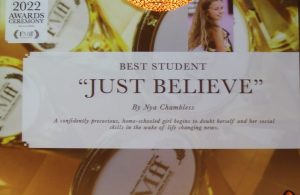 Nya Chambless took Best Student Film honors at the 12th Annual Fort Myers Film Festival for her 8-minute short Just Believe. It's about a precociously confident home-schooled girl who begins to doubt herself and her social skills in the wake of life changing news.
"It's about being okay with yourself, to not let anyone tell you or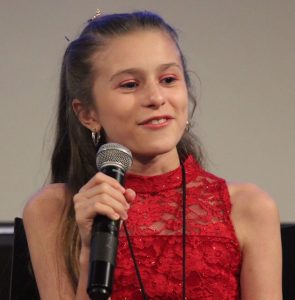 make you feel like you are not enough by just being you," shares Nya, who urges her peers to be "happy with your freaky, weird, nerdy and unique self!"
Some of Nya's favorite films and influences include Death on the Nile, Encanto, A Series of Unfortunate Events, Ben Hur, 12 Angry Men, Sunset Boulevard, Some Like It Hot and High School Musical, the series.
Chambless is currently working on two new scripts, one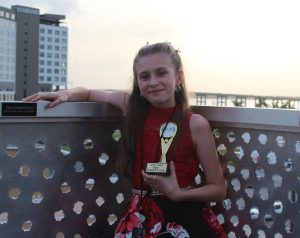 on her own about bullying and the other with a friend about friendship.
"It means a lot to me that people get to see my film and like the message that I put into it," Nya adds. "I really hope that other people who see it know that it is okay to be yourself, that it's great actually."
Chambless has a Vimeo page for her work:  www.vimeo.com/nyachambless.
May 25, 2022