'In the Driver's Seat' wins Best Short at Fort Myers Film Festival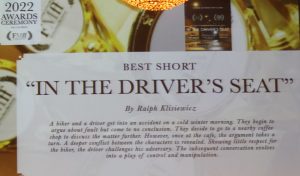 On Sunday, May 22, the Fort Myers Film Festival selected In the Driver's Seat as this year's best Short Film. The drama is centered around an early morning accident between a cyclist, Rick Munoz (The Artifact, The History Channel) and a driver, Luke Daigle (Collide, Chicago PD) on a cold and snowy Chicago morning. An argument ensues about who was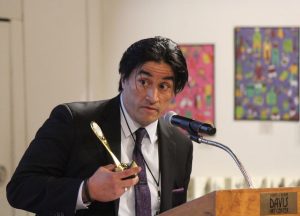 at fault, which exposes a deeper, hidden conflict between the two strong and distinct characters.
Directed by Ralph Klisiewicz (The Artifact and Collide) and written and produced by Ralph Klisiewicz and Rick Munoz, In the Driver's Seat first played at the Silicon Valley International Film Festival in San Francisco, California following its wrap and final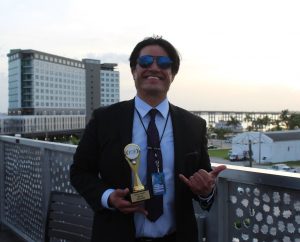 edit in December of 2018. Since then, the short has been selected to five more film festivals and has received glowing reviews along with multiple awards, including an unsolicited IMDb nomination for "Best Supporting Actor" for Rick Munoz's performance …. and now Best Short Film at the 12th Annual Fort Myers Film Festival.
May 26, 2022