Spotlight on 'It's Just Parkinson's' filmmaker Diane Akam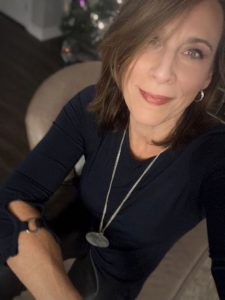 Diane Akam's documentary It's Just Parkinson's will be screened at the Fort Myers Film Festival at 7:00 p.m. on May 21.
"The FMff is a special festival for me as we held our cast/crew/friends private screening at the Sidney & Berne Davis Art Center in November 2021 and as the subject of my documentary, John Cullen, lives on Sanibel Island, I had always hoped we would screen our film here," Akam notes. "We shot on Sanibel and in Fort Myers and in many ways, this feels like coming home."
Akam has more than 20 years experience as a producer, director and editor for television and corporate clients. Besides IJP, Akam has served as field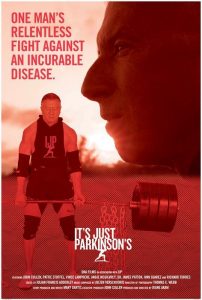 producer of twelve episodes of Better Living Television (2011-2012) and three episodes as assistant producer. She also edited the short video documentary Journey to Cultural Competence (2011).
Prior to starting her own production company, Akam worked at television stations in Winnipeg, Manitoba and Toronto. She produced and edited the TVOntario documentary Seeing Canada , and edited the OMNI documentary The Last Rite. Her return to long-form storytelling happened after 12 more years of promotional and commercial video work, when her love of weightlifting sparked a friendship with John Cullen.
"My heart has always been in long-form documentary storytelling, even though after I graduated film school I worked for 25 years in corporate and broadcast video production," Akam remarks. "I am endlessly curious about people, their life choices and what they have learned. I am a collaborative producer/director and always looking for my next project."
May 8, 2022