Spotlight on 'The Koreshans: Legends and Legacies of Estero's Urban Pioneers'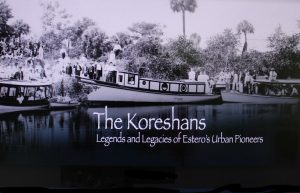 The Fort Myers Film Festival screened The Koreshans: Legends and Legacies of Estero's Urban Pioneers outside on the lawn at the Edison Ford Winter Estates on April 22nd. Now, by popular demand, FMff will show the Ilene Safron/Main Sail Video Productions documentary a second time at 5:30 p.m. on Sunday, May 22 as part of the closing awards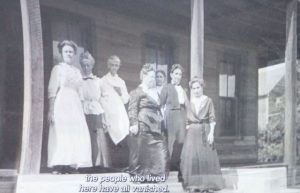 ceremony in the Sidney & Berne Davis Art Center.
Viewers will learn a lot about the Koreshans in this expertly-crafted documentary, which presents a series of re-enactments, 3D animations, breathtaking drone-made aerials and interviews with contemporary scholars. Over the course of the 20-minute film,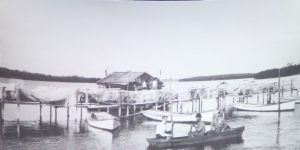 viewers will learn how the Koreshans brought culture and industry to Southwest Florida in the late nineteenth century. Not only did tthe Koreshans organize one of the first symphony orchestras in the state, they operated nearly thirty businesses, including a machine shop, general store,
bakery, post office and school. But they were perhaps better known for treating women as equals and extending voting rights to them long before passage of the 19th Amendment to the U.S. Constitution. The film also explains the connection between the Edisons, Fords and the Koreshan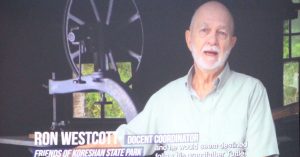 settlement.
"The recent population explosion in Estero adds merit to a revival of curiosity in the settlers who arrived before them," remarks Director/Photographer Ilene Safron. "Anyone who takes the time to discover the beauty and history of the land that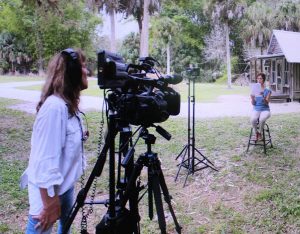 is now Koreshan State Park is in for a real treat. It's been 15 years since the last time a documentary was produced about the Koreshans and there's lots of new twists and turns, with a 21st Century perspective to the story, to report.  Fortunately, many scenes found around Estero Bay and Koreshan State Park remain the same way the Koreshans first found them."
May 14, 2022