Spotlight on Koreshan documentary filmmaker Ilene Safron Whitesman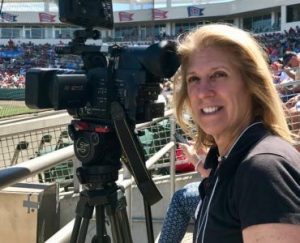 The Fort Myers Film Festival screened The Koreshans: Legends and Legacies of Estero's Urban Pioneers outside on the lawn at the Edison Ford Winter Estates on April 22nd. FMff will show the documentary a second time at 5:30 p.m. on Sunday, May 22 as part of the closing awards ceremony in the Sidney & Berne Davis Art Center.
The documentary is the latest film created by Ilene Safron Whitesman. In case the name is new to you, she is president and owner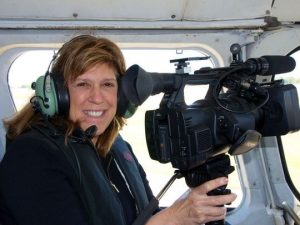 of Main Sail Video Productions, Inc. Whether it is designing digital art and motion graphics, producing television commercials, promotional videos and documentaries, or "going live" on social media, Main Sail is a recognized leader in the video production industry. Since its inception in 1989, Main Sail has received many national and international awards and distinctions, including a Suncoast Emmy,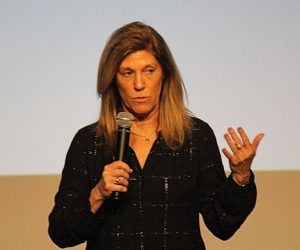 Addy Award, Communicator Award and Telly Award. Not surprisingly, Main Sail's client list includes such prestigious concerns as NBC Nightly News, CBS Sunday Morning, PBS, E! Entertainment and New England Sports Network/FOX Sports, and a host of Fortune 500 companies.
Previous projects include:
Fort Myers, City of Palms – A Contemporary Portrait, a beautifully lensed coffee table book that features her images and lyrical commentary by Amy Bennett Williams,
Preservation Forever, a 10-minute film that premiered last year at the 11th Annual Fort Myers Film Festival and which looks back at the history of preserving the Edison & Ford Winter Estates through the eyes of Sam Galloway, Jr.,
A Tale of Two Halgrims, which was shown on the lawn of the Edison and Ford Winter Estates during the 9th Annual Fort Myers Film Festival in 2018, and
Mullet & Mangroves, a 30-minute film narrated by Bob Hite (WFLA-TV Channel 8's main news anchor for more than three decades) that depicts Cayo Costa through the eyes of the present-day descendants of the island's pioneering fishing families.
For more on Ms. Whitesman, please go here.
May 14, 2022