Spotlight on 'Relative' actor Heather Chrisler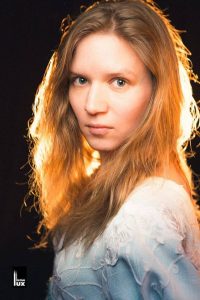 Heather Chrisler plays Sarah in Michael Glover Smith's fourth feature film, Relative. Her character is the "cam girl" who left Rod Frank years ago and who he's never gotten over.
Chris Jones of The Chicago Tribune once called Chrisler "an utterly fearless Chicago actress capable of extraordinarily deep dives into driven characters" and "at once the strongest Young Woman I've seen and the most vulnerable." All of these attributes, and more, were on display in Collide, where Chrisler delivered a performance in the role of Sally that remains with viewers long beyond the final frame (and for which she received a Best Actress and Best Performance Award from the Chicago Feedback Film Festival).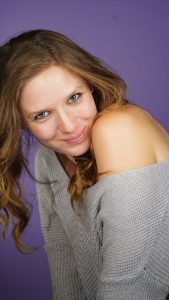 Heather has a growing resume of film and television credits, including the role of Sharon Gray in a 2021 episode of the TV series 4400 (That LaDonna Life), Molly Benson in the short film Unclaimed (2020), Josie in the short film Smitten (2018), Lisa in the short Black (2017),  Tawny Darrens  in Chicago PD Episode 311 (Knocked the Family Right Out) on NBC (2016), Marcie in the television series #Hashtag Season 2 (#PartnersInCrime, #DoubleDate, #SallyJune, #WhatWouldSiriDo and #FaceTime for TelloFilms 2015) and Maggie #1 in the short I Awoke to the Sounds of Someone Watching (2010).
Actually, Chrisler is better known in Chicagoland as an accomplished theatrical actor. She has been nominated for a prestigious Joseph Jefferson Award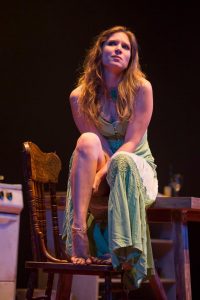 three times for her stage work. Her stage credits include Wife of a Salesman (Writers Theatre, 2022), Justine in The Jigsaw Bride (First Folio Theatre, 2021), Galina in The Last Match for Writers Theatre (March-June 2020), Helen in the world premiere of Howard's End for Remy Bumppo Theatre (2019), Jaycee in the world premiere of Twilight Bowl for Goodman Theatre (2019), Alicia in Small Mouth Sounds for A Red Orchid Theatre (2018), Julie in Mies Julie for Victory Gardens (2018), Mary in Mary's Wedding for First Folio Theatre (2018), Helen in Machinal for Greenhouse Theatre Center (2017), Helena in the world premiere of Her Majesty's Will for Lifeline Theatre (2017), Arabella in the world premiere of Captain Blood for First Folio Theatre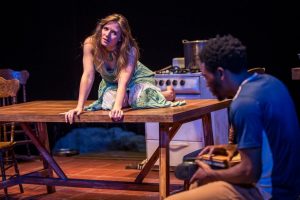 (2017), Natalie in the world premiere of Good Friday, Senga in Dancing Lessons, Jane (U/S) in Fallen Angels, Virginia Poe in The Madness of Edgar Allen Poe, Juliet in Romeo and Juliet (twice), Spirit in The Tempest, Diana in All's Well That Ends Well, Elise/Ensemble in The Three Musketeers, Mary in A Christmas Carol, Unity Spencer in War is F***ing Awesome and Beatrice in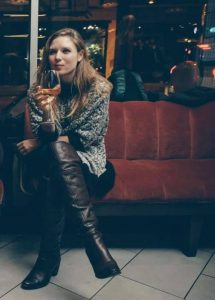 Much Ado About Nothing.
Chrisler has a Masters of Fine Arts from Ohio University and Bachelor of Arts from the University of Portland. She did folio and scene study with Kevin Gudahl at Chicago Shakespeare Theatre. She boasts three Joseph Jefferson Award nominations and two Chris Jones Top Ten Performances.
Relative will screen at the 12th annual Fort Myers Film Festival on Saturday, May 21 at 7:00 p.m.
May 9, 2022