Spotlight on 'Relative' actor Wendy Robie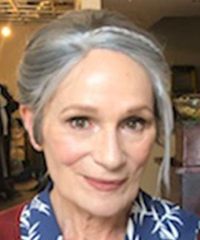 Wendy Robie plays the role of Karen Frank in the Michael Glover Smith feature film Relative.
Robie is an American actress known for playing eccentric, mentally disturbed characters in television and on film, especially the ferocious, eye-patch wearing Nadine Hurley in David Lynch's Twin Peaks and as Mommy in Wes Craven's The People Under the Stairs.
Other roles include Andromeda in Dreaming Grand Avenue (2020), Margaret in the short film Good People (2008), Ms. Tebbit in Were the World Mine (2008),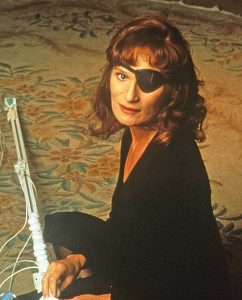 Ms. Tebbit in Courts mais GAY: Tome 12 (2006), Ms. Tebbit in the short film Fairies (2003), Mary Burnett in the TV movie Lost Voyage (2001)(with Judd Nelson and Lance Hendriksen), creepy and unstable Dr. Thalama (the overseer of a halfway house for recovering psychotics) in The Attic Expeditions (2001), a nun in The Magnificent Seven TV series (Penance, 2000), Trish in an episode of the television series Any Day Now (The Toolshed Behind the Church (2000)), Elaine in an episode of the TV Series Party of Five (Dog Day After New Year (2000)), Bernice in The Dentist 2 (1998), Melanie Sardes in The Glimmer Man (1996)(starring Steven Seagal),
Mrs. Cathcart in an episode of the television series Sister, Sister (Private School (1995)), Zealot at Police Station in Vampire in Brooklyn (1995)(starring Eddie Murphy), Ulani Belor in an episode of Star Trek: Deep Space Nine (Destiny (1995)), Dr. Horton in the TV movie A Place for Annie (1994) a nurse in an episode of the TV series Viper (Mind Games (1994)), Mrs. Takins in an episode of the TV series Quantum Leap (Trilogy: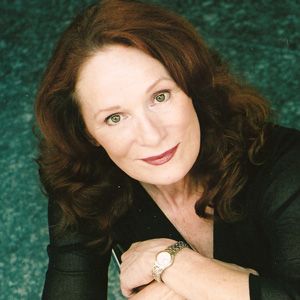 Part 2- June 14, 1966 (1992)) and June Reed in an episode of Baywatch (Sandcastles (1991)).
Before being picked by David Lynch and company for the role of Nadine Hurley on Twin Peaks, Hurley spent a number of years in theater. She holds a degree English Literature and was a competitive endurance runner, competing in 100 mile jaunts.
Relative will screen at the 12th annual Fort Myers Film Festival on Saturday, May 21 at 7:00 p.m.
May 9, 2022