Spotlight on 'In the Driver's Seat' filmmaker Ralph Klisiewicz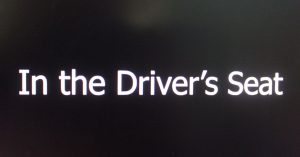 On Saturday, May 21, the Fort Myers Film Festival will show the short film In the Driver's Seat during its 5:00 p.m. "Awesome Shorts (Fire) Block" of films. The film was directed and co-written by Ralph Klisiewicz.
In addition to In the Driver's Seat, Klisiewicz has produced and directed
The Artifact (completed), A Survivor's Guide to Writing in the Quarantine and Collide. He also produced the 2020 short film Perception. A musician, Ralph also wrote the scores for The Artifact, In the Driver's Seat and Collide. In fact, it was as a musician that Klisiewicz got his start in filmmaking.
In 2010, Ralph was attempting to create a music video. He took on the task with help from several people with filmmaking backgrounds, teaching himself the various aspects of direction, cinematography and editing. Along the way, he fell in love with the entire filmmaking process and has now produced six short films and several music videos.
As a director,
Klisiewicz takes inspiration from the work of David Fincher, Danny Boyle, and Denis Villeneuve. Ralph holds a M.S. in experimental psychology, and is therefore interested in exploring the deeper, and potentially darker, layers of his characters. He is always seeking a thorough understanding of what motivates and moves his character to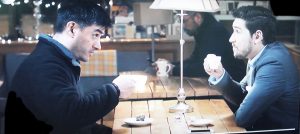 behave.
In addition to directing his own films, Ralph has worked as a DOP and an editor for other filmmakers. He strongly believes in building a community of filmmakers and related artists. He looks forward to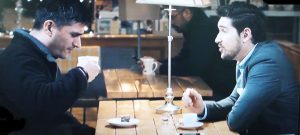 projects that challenge him and push him to grow.
Ralph was born in Poznan, Poland. At the age of 10 he immigrated to Italy and then moved to the United States two years later.
May 14, 2022