Naples sculptor Patricia Esposito makes fashion statement at Fort Myers Film Festival opening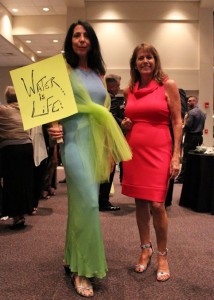 Naples artist Patricia Esposito is a gifted metal sculptor and photographer, and she considers herself ecologically responsible as well. In fact, her work now centers on environmental activism, as local art lovers will experience first-hand during her upcoming two-artist show at the Sidney & Berne Davis Art Center in May of 2018. And so it only made sense that she make a fashion statement at last night's red carpet gala for the opening of the 7th Annual Fort Myers Film Festival.
"Our local water quality has been a huge issue for me for several years now," said Esposito prior to the screening of Black Tide, a documentary written and filmed by Steven Johnson to chronicle the water woes that have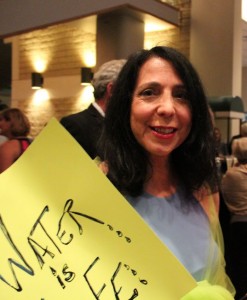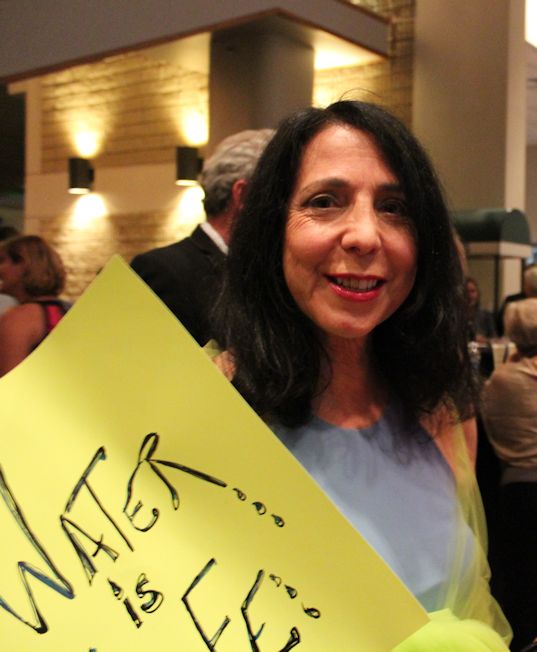 plagued South Florida ever since the U.S. Corps of Army Engineers encircled Lake Okeechobee with earthen dikes and blocked the flow of water from the lake south to the Everglades and Florida Bay.
"I've marched with the water protesters, and work to support their clean water initiatives."
To underscore her familiarity with the problem and commitment to water quality, Patricia selected a silk gown that symbolized the tension between clean water and the blue-green algae blooms that occur every time heavy rainfalls cause the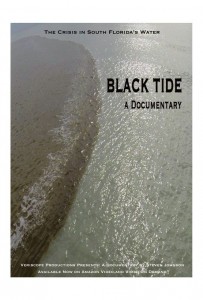 U.S. Corps of Army Engineers to release nutrient-laden fresh water into the Caloosahatchee and St. Lucie Rivers.
"The blue in my dress represents the natural, pristine waters we used to enjoy in the river and Gulf of Mexico," she pointed out. "The green represents algae, with the lighter green of her wrap signifying the scum that collects along the shoreline during devastating blue-green algae blooms like those that resulted in states of emergency last June and July in Lee and Martin counties.
"My hair is black like the tides the film depicts," Patricia added.
Friend Shelley Porter was not to be outdone. "I didn't expect anyone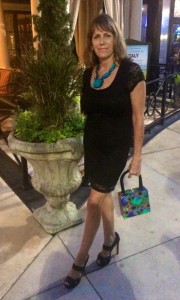 here tonight to ask me what I'm wearing, but I'll play along," she laughed when asked who she was wearing. "I'm wearing Ralph Lauren. My shoes are by Antonio Melani, and by bag is a Martine (which designer Sarah Atkins borrowed from her grandmother when she needed a name for her line of high-end handbags). But it wasn't all high fashion for Shelley. "I'm wearing red in honor of International Women's Day."
The Fort Myers Film Festival continues today at 3:00 p.m. and runs through Sunday.
March 9, 2017.
RELATED POSTS.