'The New 8-Bit Heroes' may inspire you to resurrect childhood dreams and aspirations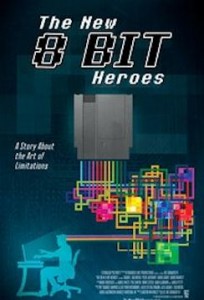 Today at 4:00 p.m. in the Sidney & Berne Davis Art Center, the Fort Myers Film Festival is screening a documentary titled The New 8-Bit Heroes. The film chronicles the efforts to Joe Granato and Austin McKinley to take modern video games back in time to recreate the games we knew, played and loved in 1988.
"When I was 7 years old (1987), my life WAS Nintendo," Granato explains. "In fact, I was known in my neighborhood as the Nintindo Kid. I grew up on the Nintindo Entertainment System – the old 8-bit home console that put video gaming back on the market after a momentary lull earlier in the decade. It began the era of Mario Brothers and Zelda, which gave rise to all the games we play today."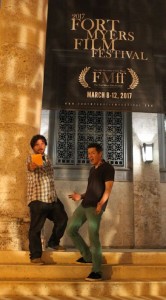 But for Granato, the realm of Nintindo wasn't a passive adventure. They made him yearn to create games of his own design and construct. "Games like The Legend of Zelda compelled my young creativity," said Joe outside of Blu Sushi on Tuesday night near the conclusion of the Fort Myers Film Festival VIP pre-party. "To put it into context, I was writing stories and creating entire universes before I even knew my multiplication tables. I was a master of the Hero's Journey narrative structure a year out of kindergarten thanks to the 8-bit worlds I explored."
Drawn from the depth psychology of Carl Jung and the mythic studies of Joseph Campbell, the Hero's Journey refers to a set of principles that govern the conduct of life and the world of storytelling the way that physics and chemistry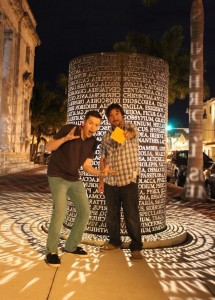 govern the physical world. Their influence can be seen in the films of Steven Spielberg, John Boorman, Francis Ford Coppola, George Miller and George Lucas. Yes, Titanic, Stars Wars and even The Wizard of Oz all employ the principles of the Hero's Journey as elucidated by Joseph Campbell.
But I digress.
"In 1988, a childhood friend and I decided to make our own game," Joe continued as people filed by on their way in and out of Blu Sushi. "So we painstakingly 'designed' a game called Mystic Searches. We designed everything from the manuals to the storyline to the concept art to map layouts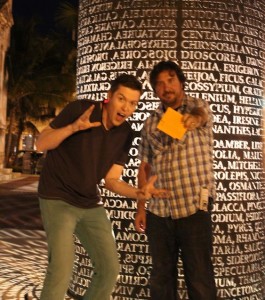 and even music and sound effects (recorded with a crappy tape recorder and cheap Casio keyboard). It was very, very detailed."
Granato and friend were very proud of their accomplishment. So much so that they put their music and materials in a box and sent it to Nintendo of America with a letter asking them to send them all the stuff to make their game, including blank cartridges. "We waited all summer for the delivery truck to roll up with our space age computers, certain we'd intrinsically know how to use them. But that didn't happen. Toward the end of August we got a form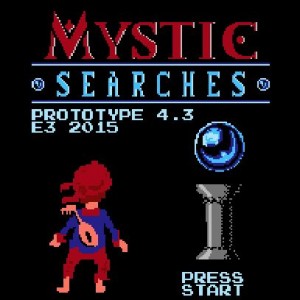 letter telling us 'Don't do drugs, stay in school, we can't accept unsolicited game ideas, so here's your stuff back.' We were crushed. Heartbroken, really, as happens with 8-year-olds. We threw our designs for that 8-bit world in a box, where they were forgotten over time."
Fast forward 25 years.
After years of apartment dwelling, Joe purchased a house in Florida, which prompted his parents to tell him to pick up all the stuff they were holding for him in storage. So he took a trip to central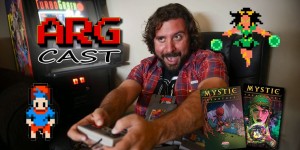 New York for the holidays and dutifully went out to the shed to get all of his Nintendo stuff including the weather- worn, mostly destroyed cardboard box containing the remnants of the Mystic Searches design documents.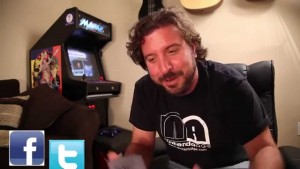 "I realized something. Over the 25 years, I'd become a writer, a musician, a programmer … all, arguably, as a direct result of that time spent in those 8 bit worlds. And I realized something more. The skills I'd developed over the last quarter century combined with tools of the modern age now gave me the ability to actually make that g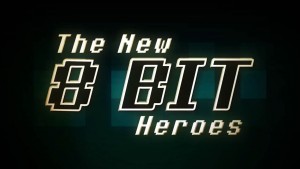 ame!"
In fact, Granato had developed games before. "I'd created iOS apps, PC and Mac games, web browser games … but that wouldn't be enough for this project. And I asked myself, 'What if I could go back in time to 1988. What if that letter had gone differently, and Nintindo had said,

'Sure kid, go ahead and make your game.' That's when I decided that if I was going to actually make Mystic Searches, it would have to be as was originally intended – an actual, playable NES game ported to a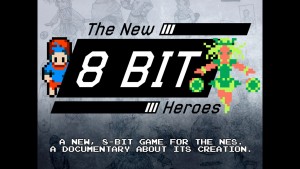 cartridge and playable on the real hardware.
Joe researched the homebrew community, experimented with archaic assembly language, and concluded that while ambitious, his was nonetheless an attainable goal.
"So, I assembled a team … a published fantasy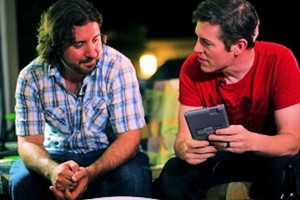 novelist to help with the narrative development, an accomplished graphic novel illustrator and cartoonist to help with the concept art, a film score composer to help with the music, and others. It is now our mission to make the new 8 bit Nintendo game, Mystic Searches."
At the same time, Granato got the idea to capture the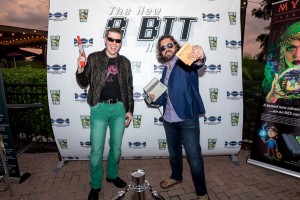 game creating process in a documentary to show that the 8-bit NES aesthetic is still alive and well and showcase others active in passionate homebrew community.
"It is important to show their amazing work because they're the people who've reverse engineered the technology," adds Austin McKinley, an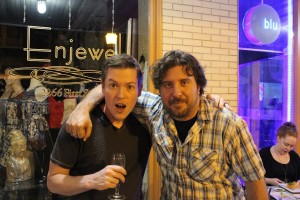 author, illustrator designer and all-around Swiss Army Knife of Artistic Possibilites who's also associated with both the film and the game.
"But there's more to the documentary," interjects Granato. "We also evaluate the value of the aspirations you have when you're eight years old. How does that shape your life, and why? What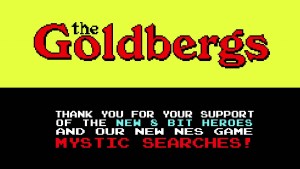 happens when you rekindle those aspirations and start injecting them into adult life? What are the consequences? And that, sort of, is what the documentary is."
The desire to formulate theories, hypotheses and answers to these and a host of related questions launched Granato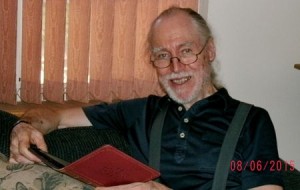 and McKinley on a three-year quest – a Hero's Journey of their own, so to speak.
"We talked to Adam Goldberg who does The Goldbergs on ABC," McKinely points out. "He was a programmer in the '80s as well and as a kid, he also wanted to make his own games. In fact, he actually featured the prototype of our game on The Goldbergs."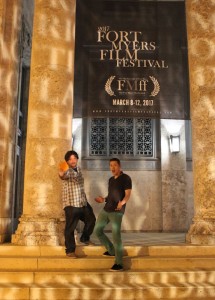 They also consulted iconic 82-year-old science fiction and fantasy writer Piers Anthony, who has written a book for every letter of the alphabet and whose New York Times Bestselling series include Xanth, Battle Circle, Of Man and Manta, Jason Striker, Cluster, Tarot, Apprentice Adept and, Granato's fav, Incarnations of Immortality.
"I've wanted to talk to him for years," Granato confesses with an air of awe and reverence. "And this is the project that got me an audience with him."
"We wanted to discuss with him the definition and meaning of fantasy," adds McKinley.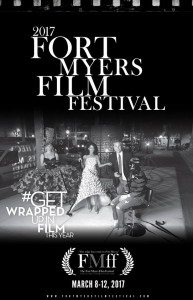 "We wanted his opinion about how far you can push fantasy before you break it and it becomes something else, like steampunk."
The duo talked to Anthony for more than an hour just to get a brief sound byte for the film. It's a theme repeated by all of the documentarians juried into and attending this year's film festival. Copious amounts of film footage and interview content winds up on the cutting room floor. The trick to a successful documentary, though, is finding the footage that uniquely resonates and advances the story. There's no recipe or formula to follow. It often comes down to the filmmakers' instincts.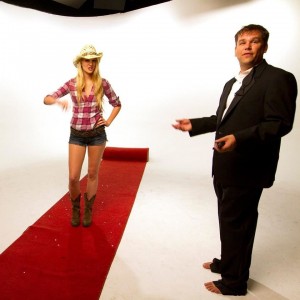 Even so, The New 8-Bit Heroes comes in at 111 minutes. "But it never drags," Granato promises.
And it's inspiring. So don't be surprised if you find yourself suddenly motivated to finish that game you yourself started as a child …. Or that novel or song or drawing or sculpture. Do yourself a favor, and re-introduce some of your own childhood dreams and aspirations into your adult life. You just might be surprised where it will lead you.
March 11, 2017.
RELATED POSTS.