Overview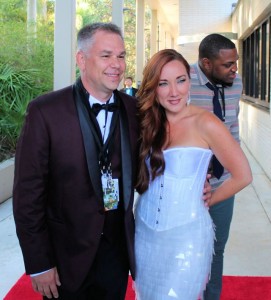 The Fort Myers Film Festival runs from March 8 through March 12, 2017. Known for its world-class swagger and support of local filmmakers, the Fort Myers Film Festival consistently attracts a vibrant, intellectual and edgy crowd to its events. Now in its seventh years, the FMff has evolved into a can't-miss, must- attend extravaganza for the hundreds of cineastes living in Lee, Collier and Charlotte counties who love independent films, revel in groundbreaking documentaries and consider themselves connoisseurs of high-quality, top-notch film festivals.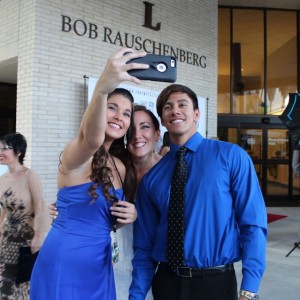 Venues
This year, five venues will screen films, vis the:
Barbara B. Mann Performing Arts Hall, the
Sidney & Berne Davis Art Center,
Alliance for the Arts,
Broadway Palm Dinner Theatre, and
Imaginarium Cinema.
After-parties and dinners with the filmmakers will take place at Twisted Vine Bistro, Firestone, Blu Sushi and other select venues.
Opening Night Black Tie Gala and Star-Studded After-Party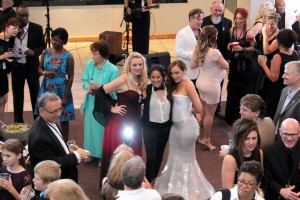 It all starts at 5:00 p.m. on Wednesday, March 5 at the Barbara B. Mann Performing Arts Hall. That's when the red carpet will be rolled out to welcome guests for the glam black tie gala. The pre-film party includes photos by the paparazzi, cocktails, musical entertainment and the chance to rub shoulders with a host of local and international directors, producers, actors, cinematographers and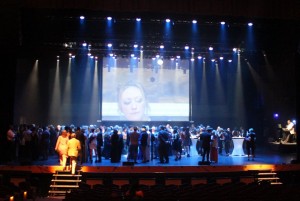 screenwriters. It's the place to be and be seen!
After the opening-night film, VIP ticketholders will enjoy a star-studded on-stage after-party with the stars of the featured film, with music, dancing, a fully-stocked bar and delicious foods from La trattoria Cafe Napole, Maria's, Mermaid Café, Au Delicies, Norman Love and more.
[Tickets are $19 for general admission and $99 for VIP All-Access Pass.]
Champagne & Dessert Awards Ceremony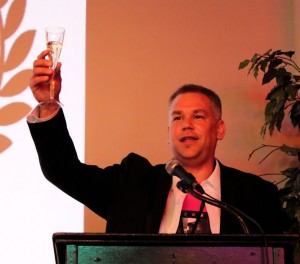 The five-day celebration of independent films and documentaries culminates on Sunday, March 12, 2017 with champagne & dessert awards ceremony that takes place at the Broadway Palm Dinner Theatre. Join all of the local and international filmmakers as they toast the winners and pay tribute to all the participants in Southwest Florida's premiere film festival. The Broadway Palm is located at 1380 Colonial Blvd. Fort Myers, FL. [Tickets are only $15.]
Sponsors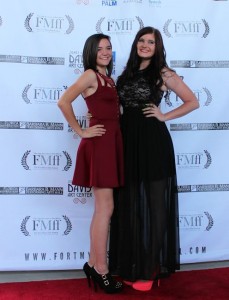 The Fort Myers Film Festival supports Lee County Schools filmmakers and Golisano's Children's Hospital. The Seventh Annual Fort Myers Film Festival is honored to be sponsored by (alphabetically):
Alliance for the Arts,
Aux Delicies,
Barbara B. Mann Performing Arts Hall,
Bennett's Fresh Roast Coffee,
Black Tie Tuxedos,
Blu Sushi,
Broadway Palm Dinner Theatre,
Cafe' Napoli,
Capone's,
Chicos, FAS,
Crave Culinaire by Brian Roland,
Chris Kovaz Photography & Design,
Douglas E. Spiegel. P.A.,
Firestone,
Florida SouthWestern State College Foundation,
Florida Weekly,
Ford's Garage,
Garth Francis
Hampton Inn Suites,
Higginson Tax and Accounting,
J. Bert Davis M.D., F.A.C.S, Facial Surgeon,
La trattoria Cafe Napole,
Lee County Library System,
Leoma Lovegrove,
Market Earth,
Mermaid Garden Café,
Mix Factory Studios,
Musik Beats,
Norman Love Confections,
Pamela Templeton Unlimited,
Quality Life Center of Southwest Florida, Inc.,
Regal Entertainment Group
Riverside Realty Group,
Sabora III,
The Lodge,
Twisted Vine Bistro,
UBS Wealth Management,
UNIT A,
Young Professionals Chamber of Commerce.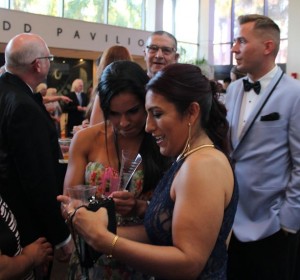 The festival is brought to you in part by Capone's Pizza, Higginson Tax & Accounting and Florida SouthWestern State College and UNIT A.
Awards and Accolades
The Fort Myers Film Festival was awarded the prestigious 2015 Chrysalis Award for Cultural Achievement by the Lee County Visitor & Convention Bureau and the Greater Fort Myers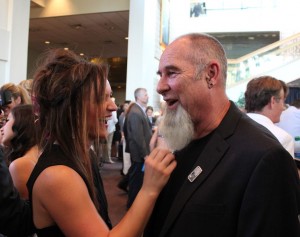 Chamber of Commerce Inc. at their annual Celebration of Business & Tourism Awards Luncheon and Trade Show at the Harborside Event Center in downtown Fort Myers.
In the Know
For more information, go to www.fortmyersfilmfestival.com or join www.facebook.com/fortmyersfilmfestival for updates and events.