'Battle of the Brides' proves that love finds a way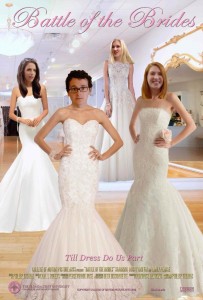 One of the short films included in this year's Fort Myers Film Festival was Battle of the Brides, which was written and directed by Phillip Thomas (8th photo).
Thomas holds a Masters Degree in Film Production from Florida State University. He did his undergraduate work at Auburn, where he earned his Bachelor's Degree in Radio, Television and Film. Thomas is working in the Atlanta area, looking for work on local film sets.
Battle of the Brides is a 14-minute comedy which opens in a church, where we meet a mild and meek groom who is waiting for the pastor to book April 22 as the date for his wedding. When a tall, slender brunette saunters down the aisle to
find that he wants the same date as her, she bullies him into accepting the preceding Saturday.
Naturally, that doesn't sit well with his overbearing fiancée, who demands that he fix the problem. To make things right, the groom comes up with a plan to win a beautiful wedding gown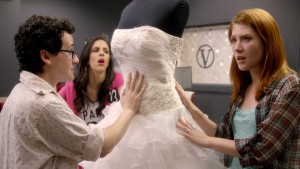 in a contest. But to win the dress, he has to outlast three women who also have designs on the dress. And wouldn't you know, one of them is the Bridezilla who snaked his wedding date at the church. Does she bully him into dropping out of the contest, or does he finally grow a spine and put her in her place?
And what of his overbearing fiancee?
In the end, love finds a way. But sometimes, it's not the way you thought things would work out!
Thomas' credits also include Diana Flynn and the Sword of Sir Morris (2015, writer/director), Each Coming Day (2016, producer), The Voice from the Page (2016, producer), Sandy Point (2015, editor), Super Chef (2015, Assistant Editor), Juanito (2015, Assistant Editor),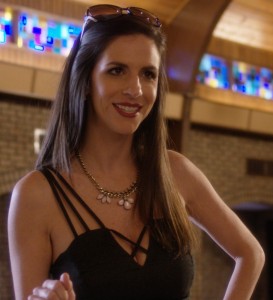 Midnight Toil (2014, director), Ten More Seconds (2014, editor/script supervisor) and Love Struck (2014, Assistant Editor).
March 11, 2017.
RELATED POSTS.