Local film 'Moment of Truth' premieres at Fort Myers Film Festival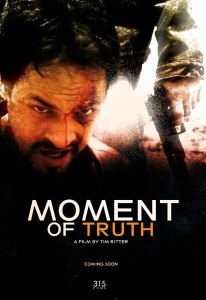 is an 86-minute feature film that makes its world premiere tonight at 8 p.m. in the Sidney & Berne Davis Art Center. According to a story posted by Charles Runnells in the News-Press on Wednesday, the drama is the first locally-produced feature film to appear at the Fort Myers Film Festival during its seven year history.
The film was written and directed by Tim Ritter. It was lensed over 11 days at various locations in Lee County, including United Café, the top of the Davis Art Center, a bathroom at The News-Press and an abandoned quarry. But because everyone appearing in the film had day, night and weekend jobs, it took 13 months to shoot those 11 days of film.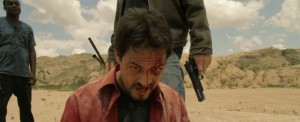 Ritter produced the film on a shoestring budget of just $2,000. The ten actors who appear in the film are all unpaid volunteers, including Alexander and Jennifer Keister. (Alex has been in Push and Jennifer has appeared in Burn Notice and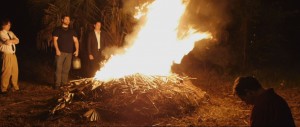 Bloodline.) But the skimpy operating budget and tight work schedules of cast and crew proved to be the least of Ritter's challenges in completing the project. A couple of actors had to drop out and be replaced. Another fell ill and later died, and Ritter's sound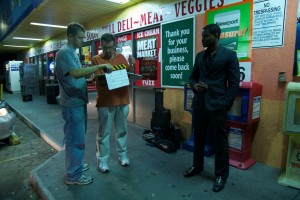 tech was killed in an accident before he could mix the sound.
Local films always fetch a huge turn-out, and Moment of Truth will be no different. Both Ritter and a number of the actors who appear the drama will be in attendance along with family, friends and well-wishers.
E
ric Raddatz has followed Ritter's progress since advance clips of the film were shown by Fort Myers Film Festival in 2011, and he will moderate a Q & A following the film, which is sandwiched in between a couple of locally-written, filmed and produced shorts, Three Wishes by Curtis Collins and Bubble by artist Cesar Aguilera. So if you intend to see this offering, be sure to get to the Davis A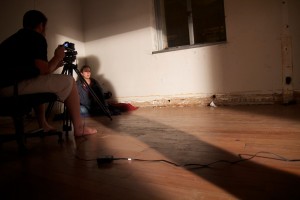 rt Center early so that you get a seat.
March 11, 2017.
RELATED POSTS.